If you're not quite sure if your foundation is suffering from foundation settlement, check out the signs and symptoms of foundation damage below.
Download our free signs and symptoms checklist to help you diagnose the condition and severity of your foundation damage and determine your foundation health score. 
Do you have the most telling
signs and symptoms

of foundation settlement?
We've compiled the most crucial foundation damage signs and symptoms to look out for if you believe your foundation might be settling or otherwise compromised. These signs and symptoms are ordered from the most urgent to the least severe.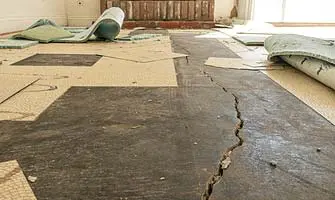 Slab cracks hiding under carpet or splitting seams in tile grout can mean something big is happening in the soils beneath a slab.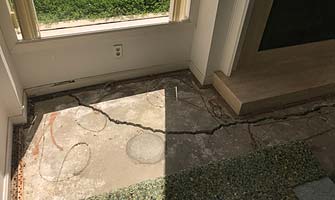 Tired of feeling that slope in your living room? Can a marble roll on your hardwood floors?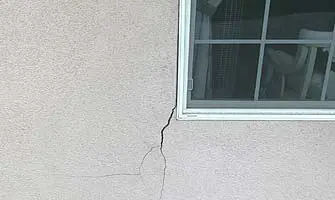 Sticking or hard to open/close doors and windows can be a sign that the frame has become out of square (almost always a sign of foundation damage).
Read About
Signs and Symptoms
Familiarize yourself with our signs and symptoms article, which is chock-full of educational Youtube videos and allows you to book a free foundation inspection.
Click on the button below to begin the journey of reclaiming your home.