One thing that we have learned over the years is that concrete, inevitably, cracks. The when, the size, and the amount of cracking is the unknown when we pour that new concrete slab.
Now, most cracks that occur in concrete are just minor stress cracks or cracks that just occur due to a variety of things. Things that range from the batch of concrete, the amount of water that was present, and the strength of the concrete. These minor hairline cracks happen and are not something that you should be freaked out about.
The cracks that you should look out for are any cracks that are wider than 1/16th of an inch. Also, if any of the cracks are misaligned, meaning that one side is higher than the other side of the crack, you should contact our Phoenix concrete crack repair experts right away.
The reason that you want to address cracks in their "infant" state is that they can typically be repaired easier than a crack that has been neglected for years, which may require concrete removal and replacement, a more extensive and costly repair.
Larger, wider, misaligned cracks are an effect of the slab moving. Think of the crack as a hinge point where the concrete slab has stress applied on a section and at some point the amount of stress is too great for the concrete to stay intact. When the stresses become too great the concrete will crack. Think of taking a pencil in your hands, as you bend the pencil it will absorb a decent amount of stress to a certain point. Once the stress has become more than the strength of the pencil, the pencil will snap. Same situation happens when concrete moves and it can no longer keep its rigidity.
We see cracks appear when the soils that are supporting these concrete slabs start to be washed away, or compromised. It's not the concrete's fault, it is the soil that is supporting the concrete that is in question.
When an inspection is performed, you will want the inspector to come up with the "WHY" of the crack. Anyone can just go and fill in a crack and turn a blind eye to it, but knowing why it happened will always provide a better repair to not have the crack reoccur or show up somewhere else. At Dalinghaus, our Phoenix concrete crack repair experts will investigate the source of the problem.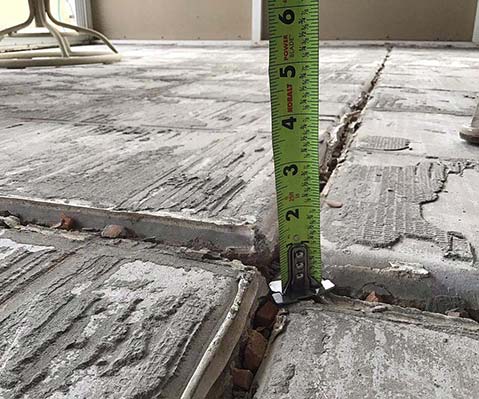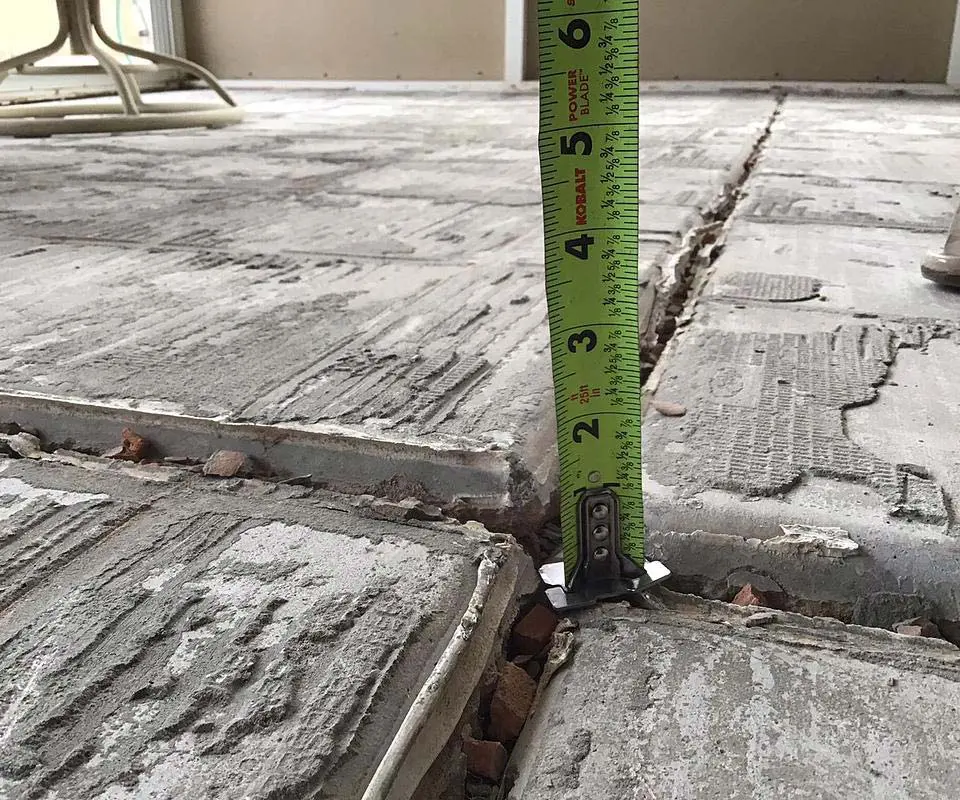 The type of repair will be unique to your concrete's current situation. Let's think of the crack as your car. If your car is misfiring or not running correctly, you wouldn't change the tires and expect the problem to go away. The same goes for repairing a crack. You will need the correct fix based on the characteristics of the crack.