If you live in Coto De Caza, you are living in one of the largest master-planned communities in Orange County. It is also one of the most expensive communities in the area. It offers much to its residents, including all that Orange County has to offer within easy reach.
Unfortunately, Coto De Caza also shares something else with Orange County, less-than-desirable soil. The expansive clay and loamy sand in the area can cause significant problems for homeowners, including the possibility of foundation settlement or failure.
If you see the signs of foundation problems (listed below), don't hesitate to contact Dalinghaus Construction. We offer a free foundation inspection and estimate service so you know what is happening, why it is happening, and what can be done to fix it. Read on for the details.
Common Foundation Problems In
Coto De Caza, CA
Nobody wants to have foundation problems but trying to ignore the issue won't help. Foundation problems tend to be progressive, so get to know the signs and symptoms. Doing so will allow you to recognize the issue early and take action before it gets far worse.
Gaps in Doors and Windows:
When doors and windows are hung by professionals, there are no noticeable gaps. When gaps start showing, it is likely due to foundation settlement. It is one of the signs of foundation failure.
The floors in the home can show signs of damage, such as cracks, splits, and sinking as the foundation sinks. It's often the pressure of the failing foundation that transfers to the floors and the torque can be damaging.
The chimney can be an indicator of foundation problems if it is leaning, cracking, or if it has separated from the main structure. The weight of the chimney resting on a weaker part of the foundation is often the culprit.
Decaying Wood in the Crawlspace:
Moisture can be a problem in the crawlspace as the foundation fails. As the humidity levels rise or if you have standing water, it can rot away the wood in the crawlspace and put your home at risk.
The torque of a shifting or sinking foundation can transfer to the rest of the home, including the ceilings. As a result, you might see cracks in the drywall or the drywall may be separating where the ceiling meets the wall.
Sticking Windows and Doors:
There is significant movement throughout the home when a foundation sinks and shifts. As a result, the doors and windows can twist in their frame. The result? They will stick when you open and close them.
Stair Step Cracks in Brick and Masonry:
It isn't out of the ordinary for cracks to form in the brick and masonry of a home. When they take on the appearance of stair steps, particularly when they originate at the corner of the foundation, it can be a cause for concern.
Dalinghaus Construction -
Foundation Repair

Services Offered
We have been offering foundation repair services for decades in Coto De Caza and throughout Orange County. We even cover all of Southern California, Nevada, and Arizona. When you notice signs of foundation problems, contact us for the solution.
Cracks in the concrete can be more than a cosmetic problem or a tripping hazard. They can also allow moisture to enter and, in some cases, they can grow over time. Dalinghaus Construction has the repair options you need, including epoxy, polyurethane injections, and carbon fiber stitching.
When a concrete slab settles, it can slope in one direction and make you feel as if you are falling when you are walking. It can also crack because concrete doesn't bend. When concrete settles and sinks, it can be lifted by means of polyurethane foam. We inject it deep below the slab in a void and, as it expands, the concrete lifts.
Just because you don't spend time in the crawlspace doesn't mean it should be ignored. Crawlspace problems can put your home at risk, so make sure you are giving it due attention. We offer many services, including jack inspection, pad and post replacement, and seismic retrofitting.
A foundation may fail and need to be replaced, either partially or completely. We offer this service in Coto De Caza and throughout Orange County.
The soil in Coto De Caza does not always offer the proper support for home construction. There are times when a deep foundation system must be put in place. These systems include push piers and helical piers. They are pushed or screwed into the earth to rest on bedrock and therefore, they stabilize your home's foundation.
The same problems that occur with homes in Coto De Caza can also occur on commercial properties. At Dalinghaus Construction, we know how to handle big problems and keep your commercial structure from experiencing foundation failure. If the foundation has failed, we can offer solutions to get it back in shape again.
Free Foundation Repair Inspection and Estimate in
Coto De Caza, CA
Did you know that it is recommended you have a foundation inspection every year? When was the last time you had your foundation inspected?
Dalinghaus Construction wants you to have the inspection you need, so we are offering a free foundation repair inspection and estimate. This is not just a superficial inspection service, we take a close look at everything involved to ensure nothing is missed.
After filling out our online form, a foundation professional will be in touch within 24 hours. A time will be set to come and inspect your home's foundation so we can provide you with a detailed plan on how any problems can be corrected.
The Counties
We Serve

In Southern California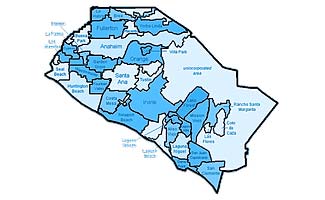 Learn more about foundation repair in your city!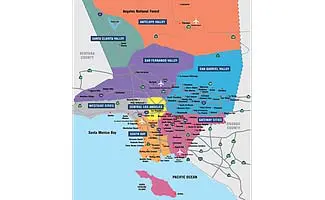 Learn more about foundation repair in your LA city!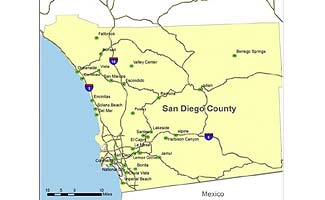 San Diego is known for its sandy, clay soils.  Learn more about your city!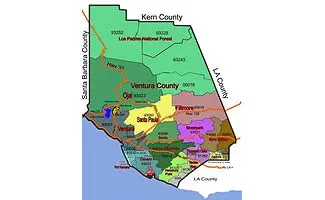 Learn more about foundation repair in Ventura County!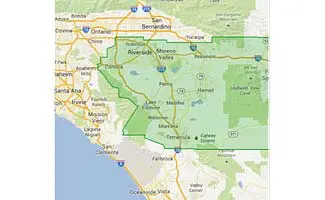 Do you live in Riverside County?  Learn more about foundation repair in your city!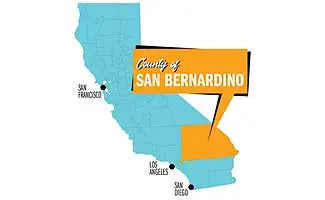 Learn more about foundation repair in the cities within San Bernardino County!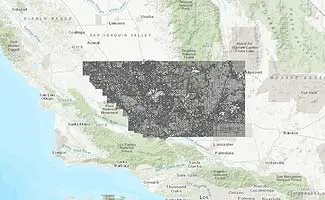 Learn more about foundation repair for the cities in Kern County!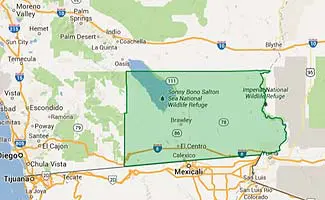 Do you live in Imperial County?  Learn more about foundation repair in your city!