Foundation Repair In
The City of Coto De Caza, CA
With beautiful communities and amazing natural landscapes, Coto De Caza, CA, is hard to beat. There are plenty of recreational activities like golf and forests to explore. People want to live there for a very distinct way of life and to have their businesses thrive.
For as amazing as this place is, there is a chance you're dealing with mother nature moving the soil under your property. Chances are you're dealing with foundation settlement or hillside issues.
But that's okay. These issues can be fixed when there are reliable and trusted foundation repair contractors out there. We at Dalinghaus Construction are excellent when it comes to foundation stabilization, foundation leveling, deep injection with polyurethane, and hillside stabilization. Then it comes to years of expertise in areas of Southern California, Arizona, and Nevada, Dalinghaus Construction has been trusted to complete over 2,300 foundation repair projects with the precision you can rely on.
Signs of foundation issues in Coto De Caza, CA
Be sure to give a foundation repair contractor a call when you see more than one of these signs. A single one might not be indicative of a larger issue. It's seeing more than one when you want to find a company that is licensed and qualified to help with your foundation or hillside-related issue.
You'll know you have hillside issues when you see your retaining wall lean, bow, buckle, and crack if the damage is severe enough. Either lateral movement with the help of gravity, hydrostatic pressure, or both aspects are slowly starting to overpower your retaining wall.
The majority of soil in Coto De Caza, CA, is mainly a mix of clay and sandy loam, which affect your property differently depending on the predominant type. Clay soil is prone to expansion and shrinkage depending on the amount of moisture present in the soil. The less moisture in the soil, it will shrink, causing foundation settlement, meaning your home or business is slowly sinking into the ground. You also have soil erosion with sandy soil as the occasional rains come in, also making your home or business susceptible to foundation settlement.
You don't want to deal with these conditions already. If you are dealing with them, you'll want a trusted foundation repair contractor that can offer a plethora of solutions to best fit your needs. Dalinghaus Construction offers these high-quality solutions in Coto De Caza, CA, so that your property can be safe from damages caused by foundation issues.
How does the foundation process go in
Coto De Caza, CA

?
When you think you notice signs of foundation issues, you'll want to contact a reliable foundation repair contractor to come out to your property for a foundation inspection.
Your foundation inspection will be scheduled with one of our Project Design Specialists, who will go around your property and conduct their evaluation for 60-90 minutes. They look for signs of foundation issues and create a scaled CAD drawing of your property with floor elevation measurements to figure out the area affected.
On the day of or after your inspection, you will receive a foundation repair plan recommended by your Specialist. This all included the recommended plan for your foundation repair, a full report on what was found during your foundation inspection, and the scaled CAD drawing your Project Design Specialist created.
If everything looks good and you agree to continue with your foundation repair, your project will be scheduled. Then the production team will complete your project so your foundation issues are a thing of the past.
Methods that can be used for my foundation repair
When it comes to stabilizing your residential or commercial property, Dalinghaus Construction uses Push pier and Helical pier underpinning systems.
Both are used for foundation stabilization. They're also excellent for foundation leveling – lifting the area affected by foundation settlement to maximum practical recovery – if you choose to do that. The differences lie in how they're installed.
Remedial brackets bolted to the foundation allow the Push piers, which are galvanized steel tubes, to be hydraulically driven into the ground until reaching competent soil or bedrock. They use the weight of your home or business to effectively be driven in.
Helical piers have helices that the base that allow these piers to be driven into the ground separate from the building. Think of them being put into the ground like a screw until it reaches competent soil or the recommended torque. They're then attached to the remedial bracket.
Whether it's due to foundation leveling or soil erosion, there are voids in the soil that need to be filled in to strengthen the soil and offer additional stability for your slab-on-grade foundation. What does this best is the application of Deep Injection with Polyurethane foam, which is injected under your slab.
It's excellent at void fill, soil densification, and can even relevel when conditions allow for it. Polyurethane foam is rapidly expansive, cures in 15 minutes, incredibly light, can be as strong as concrete, and is environmentally safe. Deep injection with polyurethane foam is a much better alternative to mud jacking.
Foundation crack repair is simple, especially when you have a couple of effective methods to remedy the problem. Epoxy is a glue-like resin that is gravity fed into the crack until everything is filled and dries to hold everything together. There's also Carbon Fiber stitching, which uses small bits of carbon fibers to be applied over cracks. They offer added strength to your foundation and prevent water from seeping in between the gaps and reaching the rebar inside.
How is hillside stabilization done?
When your retaining wall is being pushed over because of hydrostatic pressure, weep holes can be installed to allow moisture to escape.
Another solution to combat lateral movement is by using Helical tiebacks, which operate similarly to Helical piers, but are installed at a more horizontal angle. They'll be driven in through your retaining wall and are put into the soil until reaching competent soil or the recommended torque. They're then anchored to your retaining wall to provide that reinforcement to hold back the soil.
Reasons for foundation repair and hillside stabilization in
Coto De Caza, CA

?
If you don't like cosmetic damage due to foundation issues, foundation repair is the way to go. You can try covering them up, but nothing will happen if you don't address the source. Cosmetic damage will come back to haunt you. 
The majority of the time, the damage you have to deal with stays cosmetic. If you hold off on your foundation repair, the damage can eventually become structural. That puts your property at risk of being red-tagged. 
You can expect the cost of your foundation repair to increase, whether it's due to exacerbated damages or the price of materials going up. Foundation repair now is more in your pocket later.
Windows and doors will feel as though they have a sticky sensation when you open and close them. This is because when the foundation settles more, the frames are affected. Foundation repair will offer stabilization, prevent the issue from getting worse, and can be addressed without the fear of the stickiness coming back.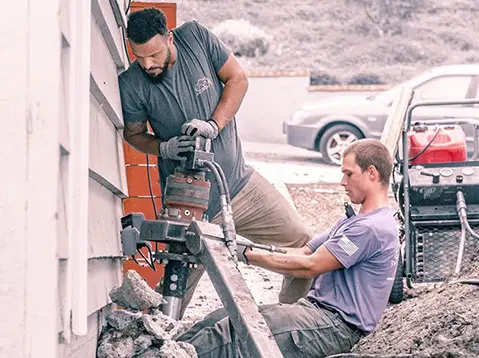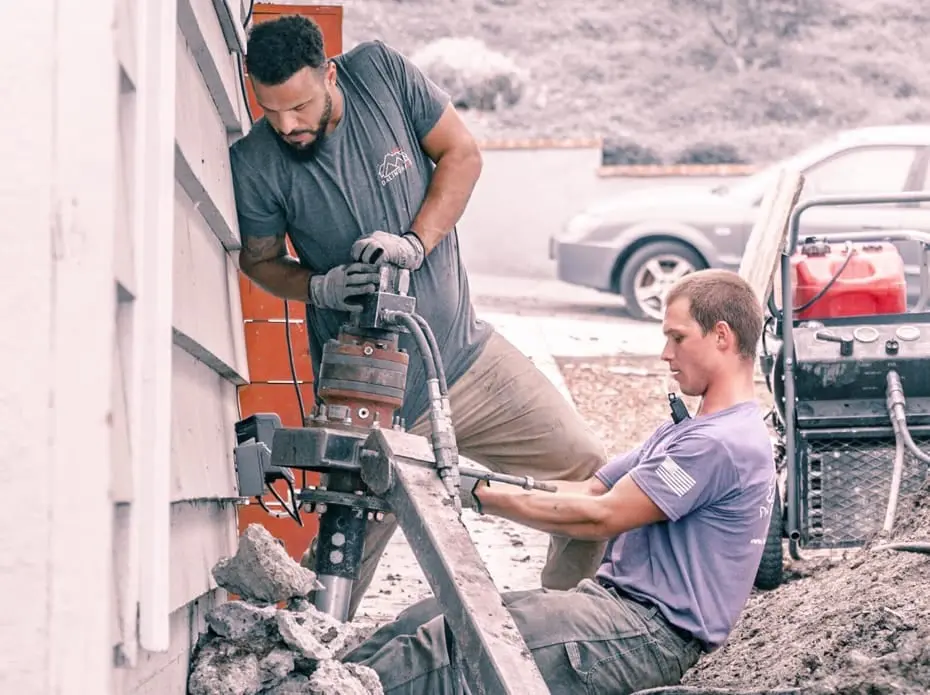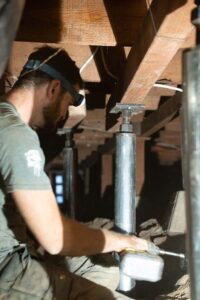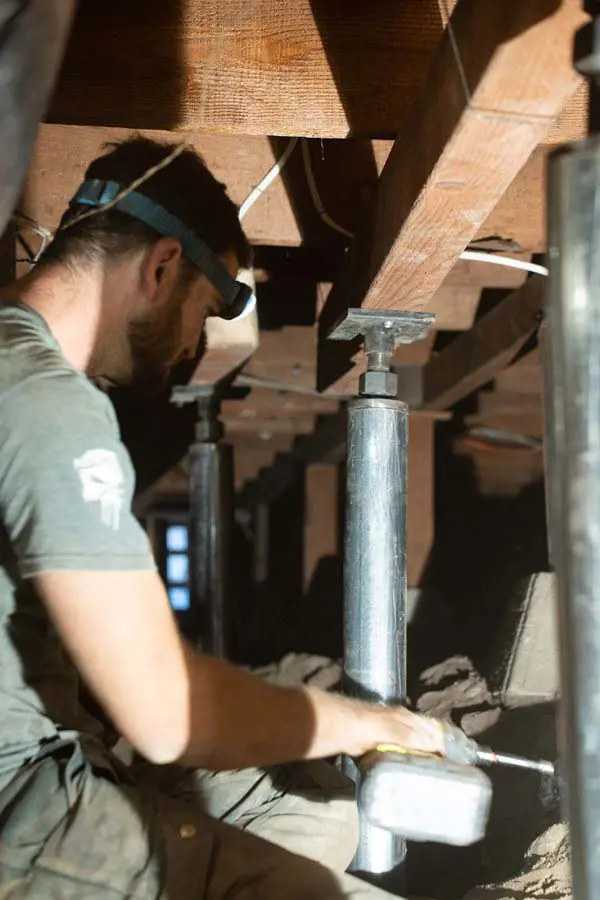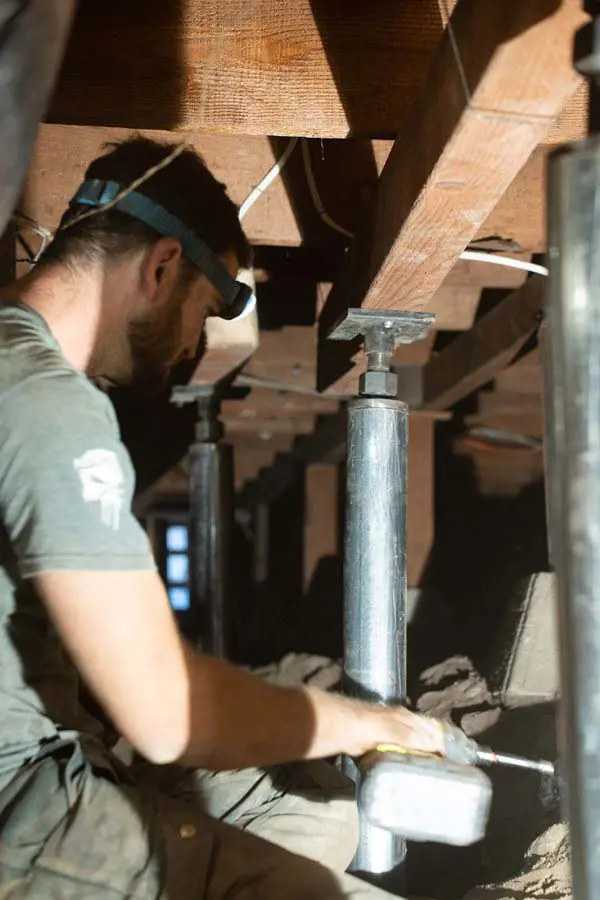 Do your floors feel off? That's probably what's happening since a portion of your home or business is sinking into the ground. Don't let that become worse. You can choose to lift to have your floors become as close to level as possible. Or you can choose to stabilize so nothing becomes worse. 
Foundation issues need to be legally disclosed if you choose to put your property on the market. Banks are less inclined to loan for these damaged properties, meaning you limit yourself to Cash Buyers. They negotiate the property down by 30% of its full worth. 
Keep the soil where it's at. Sometimes lateral movement makes the damage to your home or business worse at a quicker rate than you expect. That's why you don't want your retaining wall to fail. HIllside stabilization not only helps your retaining wall. It helps your whole property. 
Foundation repair makes sense for the integrity and longevity of your property. Plus, it helps in keeping your property at its full value. Protect one of your largest investments in life. 
Don't think too hard about what to do next – schedule your foundation inspection
You want to take foundation-related issues seriously since they can add unnecessary – sometimes serious – damage to your Coto De Caza, CA, property. You'll want a reliable, qualified, and, cannot stress this enough, licensed foundation repair contractor. You want to be sure you can trust the people you hire, after all.
If you're in Coto De Caza, CA, consider Dalinghaus Construction for your foundation inspection. We'll be transparent along the way and figure out the best solution that best fits your needs.
To schedule an appointment, you can go online or call (877)360-9277.