If you live in Palmdale, CA, you have the distinction of living in the 'Aerospace Capital of America.' You also live with some difficult soil under your feet. The high soil pH makes it difficult to garden, and the sandy, expansive soil can wreak havoc on your foundation.
It is not out of the question for those living in Palmdale to need the foundation repair services of Dalinghaus Construction. On this page, you will find out more about those services and the signs that let you know your foundation may be in trouble.
Signs of Foundation Problems in
Palmdale, CA
Diagnosing any problem involves looking at the possible symptoms and determining if there is an underlying cause. That is also true of foundation problems.
If you see one of these issues in your home, it may or may not be something of concern. On the other hand, seeing multiple symptoms should cause you to take the next step; contacting Dalinghaus Construction for a free assessment.
When a foundation heaves and falls due to unstable soil, it does not do so all at once. As one area falls further than others, it can lead to uneven floors. You may notice that you are stumbling as you walk or even feel like you have vertigo.
As the foundation settles, it can pull away from the chimney and cause cracks to form. Chimney cracking is a tell-tale sign that your foundation requires repair.
Sticking Doors and Windows
One of the first symptoms of a settling foundation is sticking windows and doors. They will be difficult to open and close because the frame is out of square. In many cases, you might also notice the molding is separating at the corners.
Small cracks can sometimes form in the drywall, but if large and recurring cracks appear, it may be a sign of foundation settling. These cracks often originate from doors and windows.
The use of stucco is widespread in Palmdale, so it is sometimes easier to see when foundation repair is needed. If large cracks and gaps appear in the stucco and expand, it is a good sign of a problem.
Water can cause serious problems to your home, from mold to rotting wood. It can also be a sign of a foundation problem. Anytime you have a moisture issue, you should look for the root cause and fix it.
Our
Palmdale, CA

Foundation Repair Services
After you request a free foundation repair assessment, we will provide an appropriate foundation repair option. This service may differ depending on your foundation type, the soil type, and even the weight of your home.
The following are some of the top foundation repair options in Palmdale:
Push Pier Foundation Repair
As the name would suggest, this type of foundation repair uses steel pipe that is pushed into place from the surface. Additional galvanized steel pipe sections are added until it rests on solid ground or bedrock (typically 25 or 30 feet). The pipe is then attached to your foundation to stabilize and lift the structure.
Helical Pier Foundation Repair
This is similar to push pier, but the pipe sections have helices welded in place. The helices allow the pipe to screw into the soil as it is pushed into place. Helical piers are often used on lighter homes to add support without lifting the foundation too far.
Polyurethane Foundation Repair
This option can be used as a stand-alone fix, or it could be used with push or helical piers. Polyurethane is injected into the soil below the concrete, and as it expands, it lifts the concrete into place. Polyurethane foam is often used to repair settling or sinking concrete slabs or foundations. It can also be used for repairing cracked concrete slabs.
Your crawl space should not be neglected just because it is out of sight. Sometimes, crawl space jacks (smart jacks/foundation jacks) are used to stabilize and lift a sinking foundation. Smart Jacks can be adjusted as needed.
Commercial Foundation Repair
We also offer inspection and foundation repair services for commercial buildings.
We Offer Free Foundation Repair Inspections And Estimates In
Palmdale, CA
If you are worried that you might have a foundation problem, we want to put your mind at ease. Set up a free foundation repair inspection from Dalinghaus Construction today. We will come out within two business days, and the inspection process only takes 60-90 minutes.
We can often have a foundation repair plan before we leave your home. Otherwise, we will email you the options promptly. There is never any pressure to use our service. We only want you to know what is needed, and you can take it from there.
The Counties
We Serve

In Southern California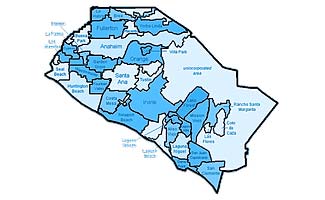 Learn more about foundation repair in your city!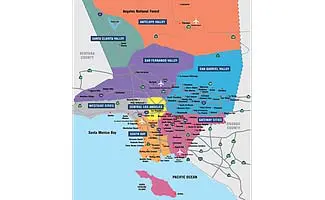 Learn more about foundation repair in your LA city!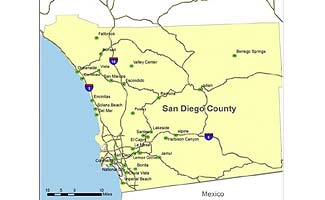 San Diego is known for its sandy, clay soils.  Learn more about your city!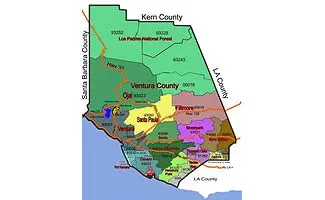 Learn more about foundation repair in Ventura County!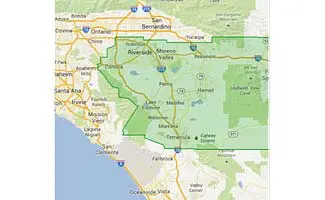 Do you live in Riverside County?  Learn more about foundation repair in your city!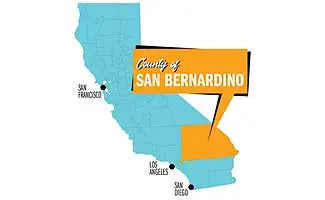 Learn more about foundation repair in the cities within San Bernardino County!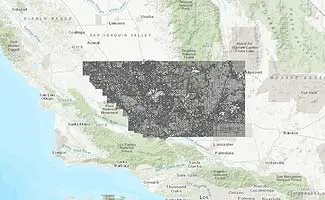 Learn more about foundation repair for the cities in Kern County!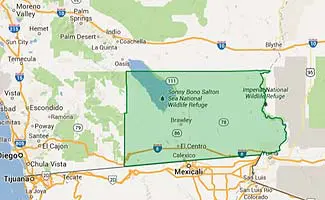 Do you live in Imperial County?  Learn more about foundation repair in your city!