The oldest city in the valley it's named after, San Fernando, CA, is 23 miles north of Los Angeles. It's well known for iconic film studios such as Warner Bros. and Disney. The San Fernando Mission is also the oldest structure in Los Angeles.
The city of San Fernando, CA, is also an area where residential and commercial buildings are susceptible to issues with foundations and crawlspaces.
Those issues can thankfully be fixed, especially when you have reliable, licensed, and qualified foundation repair contractors in the area. Dalinghaus Construction has been in the foundation repair business since 2015, servicing over 2,300 properties with foundation and crawlspace-related issues. We've been trusted to complete projects with attention to detail that property owners can count on.
Signs of foundation and crawlspace issues in San Fernando, CA
When you find more than one of these signs, you'll want to contact a foundation repair professional to look at your property. Make sure they're licensed and have the proper qualifications. Don't worry about having a damaged foundation if you see only one sign. It might be unrelated.
You'll know you're having issues with your crawlspace when it feels like your floor is sagging or getting droopy, almost as though you're gonna fall under your own home. This is because either the posts and pads aren't properly offering supporting or the wood holding your floor is deteriorating.
The city of San Fernando, CA, has a good mix of soils that are clay and sandy. Residential or commercial buildings are susceptible to foundation settlement when there is soil erosion or expansive soil is dry, causing it to shrink. This brings about foundation issues and sometimes crawlspace problems.
If you're seeing any of these signs, contact a foundation repair professional to come out and inspect your property. That way you can have a quality foundation or crawlspace solution that best fits your needs.
The foundation repair process in
San Fernando, CA
Your first step is a FREE 60-90 minute foundation inspection with one of our Project Design Specialists, who also look in your crawlspace if you have a raised foundation.
Your inspection is free if the property isn't on the market. Real estate-related foundation inspections are $1,000, which is credited toward your foundation repair.
Your Project Design Specialist goes around your property to search for any signs of foundation or crawlspace issues. They draw a scaled version of your property with floor elevation measurements to figure out the issue you're dealing with and later come up with a solution to your problem.
You will then receive a repair plan the day of or after your initial foundation inspection. This includes a full report, a CAD drawing of your property, and the recommended repair plan.
You'll then have your repair scheduled IF you decide to move forward. The choice is up to you. A production team will go out to your property to complete their repair so your foundation and crawlspace issues are no longer a thing.
Foundation and crawlspace repair methods used in
San Fernando, CA
Foundation settlement is properly combatted by underpinning systems that offer foundation stabilization. In Los Angeles, there are plenty of foundation repair contractors that use concrete underpinnings, which can be more expensive and exacerbate your settlement issues depending on the depth (or lack thereof). Dalinghaus Construction uses galvanized steel Push pier and Helical pier underpinning systems.
They're cost-effective compared to other foundation repair methods and do their job of foundation stabilization incredibly well. They can also be used for the bonus of foundation leveling, which means the area of your residential or commercial building is lifted as close to level with the rest of the structure.
The main difference between the two is how each pier is driven into the soil because of how they're designed and the weight of your building.
Push piers, as indicated by the name, are "pushed" (more accurately hydraulically driven) into the soil using the weight of your building until reaching loadbearing strata.
Helical piers are used when your building is too lightweight since they can be driven in the ground separated from your building. They have helices at the base that allow them to be driven in the soil like a screw. They are then attached to brackets initially bolted to the concrete footing.
You'll have voids in the soil if you're dealing with soil erosion or decided to lift your slab-on-grade foundation building. That way there is extra stability provided. While some companies use mud jacking as a practice, Dalinghaus Construction prefers deep injection with Polyurethane foam, which works better than mud jacking in most cases since polyurethane is rapidly expansive, environmentally safe, cures in 15 minutes, is as hard as concrete when under enough pressure, and is a far cleaner process.
As for crawlspace repair, a production team will go in and either A) replace deteriorated wood like girder beams and/or B) install crawlspace jacks to hold the wood that supports your floor. Your floors will be walkable again with significantly fewer hazards.
How do you do foundation crack repair?
This will happen in a couple of ways. The first option is using a glue-like resin called Epoxy and gravity-feeding it into the crack until it fills and dries. The second is using Carbon Fiber wrapping and applying it over the crack to provide strength to your foundation and prevent water from seeping in.
Reasons to have foundation and crawlspace repair done in
San Fernando, CA
Just because San Fernando, CA, has the oldest structure in Los Angeles doesn't mean your residential or commercial building has to look as old with cosmetic issues. Unfortunately, foundation issues make your property look cosmetically unappealing.
It's not often your foundation issues make the damage structural. It can happen if you really, really delay your foundation repair. The severity of these damages puts your property at risk of being red-tagged.
Foundation issues don't fix themselves. That would be cool, but it doesn't happen. Over time, they tend to get worse.
Your doors and windows may be difficult to open and close, almost like they feel sticky. You may even feel your floor slope. That's the result of foundation settlement. Foundation repair will prevent these issues from worsening.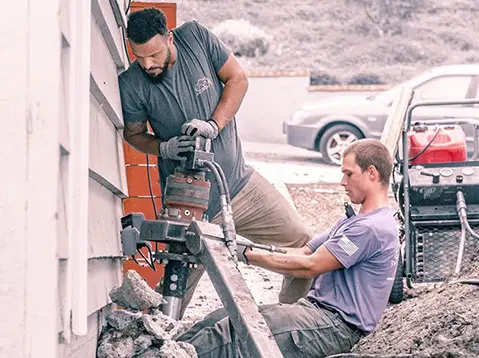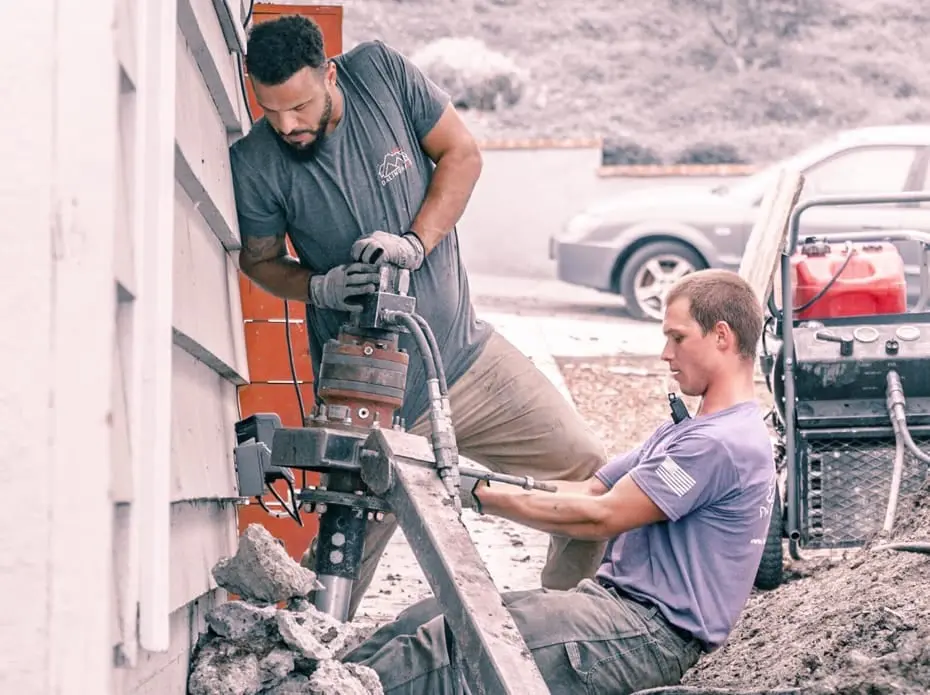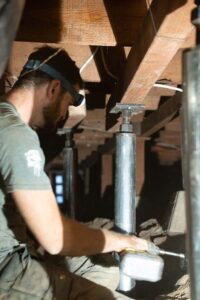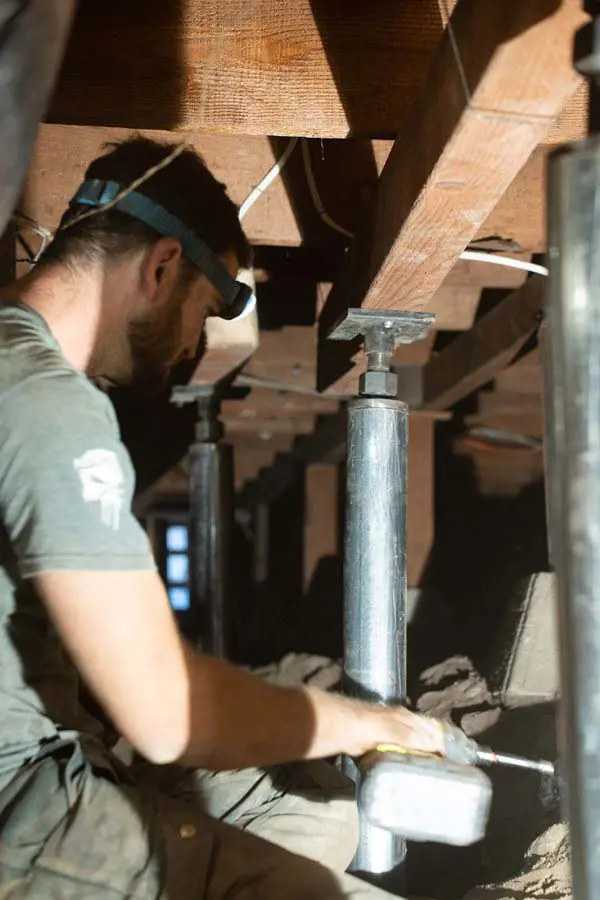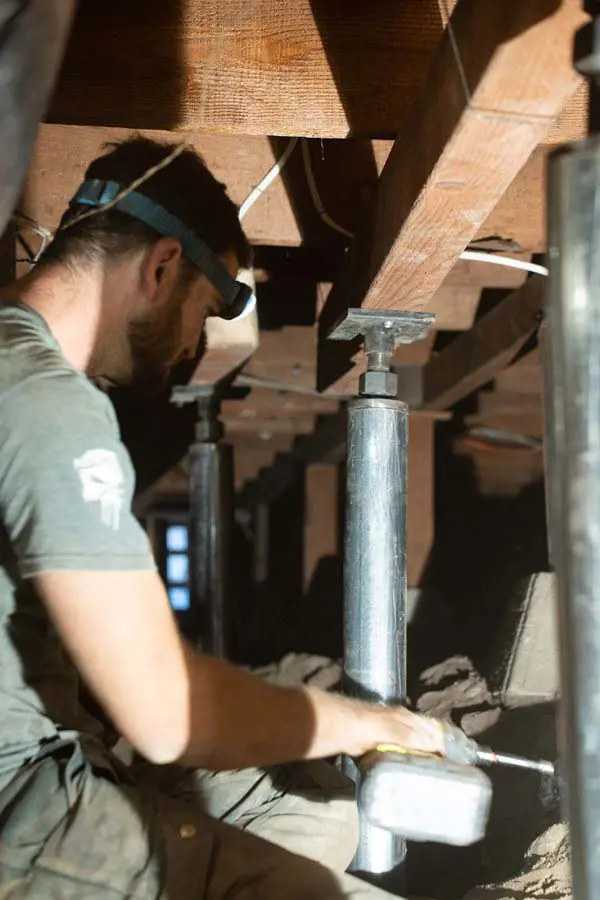 Foundation repair allows you to address the damages permanently without them coming back due to foundation issues.
Sagging floors are a hazard. Maybe not a huge hazard, but you sure won't want your grandma walking around your home. Crawlspace repair puts your floor back to level without that blatant hazard.
Trying to sell your property? Good luck selling at full value, especially when foundation issues need to be legally disclosed. You'll be limited to Cash Buyers, who will negotiate the price down probably by 30% of its full value.
For the sake of your property, aka your biggest investment in life, foundation and crawlspace repair ensure the stability, longevity, and value of your property.
Schedule a foundation inspection in San Fernando, CA
Your property must last longer than you do. Foundation and crawlspace issues can compromise the integrity of your residential or commercial building if repairs never happen.
Hey, consider scheduling your foundation inspection with Dalinghaus Construction. We will schedule you with one of our Project Design Specialists to look for any issues and come up with solutions best suited for you.
Go online or call Dalinghaus Construction at (877)360-9277 to schedule a foundation inspection today.