Allowing a stranger to come into your home to conduct an inspection can be a scary thing now a days. Not only are you opening up and exposing your home to the inspector, but you are also taking their word on what repairs or recommendations are needed to correct your home's foundation repair problem. Well let's take the guess work on how the inspection process will go when we come out to visit and inspect your home.
How We Perform Foundation
Inspections
THE DALINGHAUS CONSTRUCTION PROCESS
Home improvement projects can be complicated, but we make it simple
for homeowners!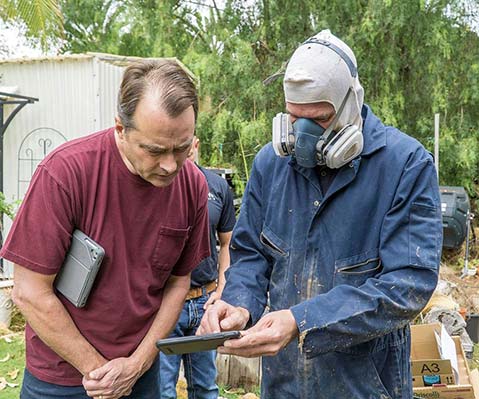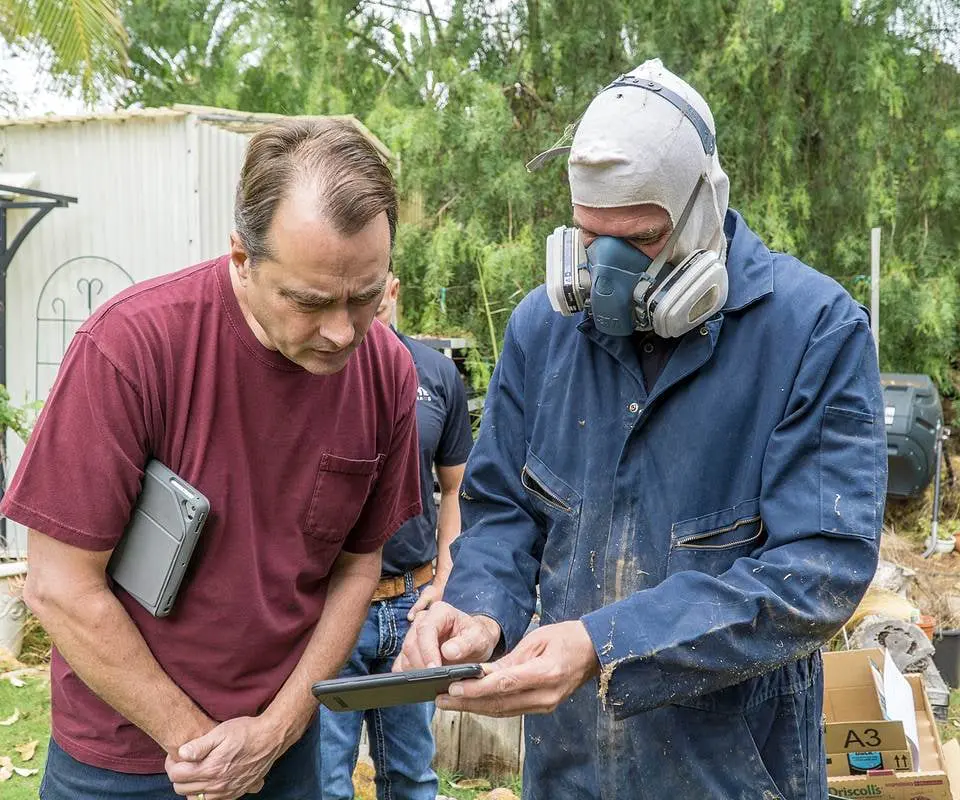 Step One - Introduction Email
We send this out to you once you confirm your appointment with us.  This email will have a calendar invite for you to easily add to your calendar.  We will also include a bio and picture of the representative that will be visiting with you at your home.  Putting a face with the voice or words from an email or text helps to know who you are conversing with.  It will also have their contact info if you have any questions that come up between now and your appointment.
Our specialists will give you a call, text, or email prior to your inspection date to confirm that the date and time still works for you.  We know life happens and we want to make sure that the date and time still works for you and your schedule.
We will be emailing you resources for you to review to better prepare you with an understanding of what is involved with our Foundation Repair processes. 
Step Four - On The Way Call
We call you when we are on the way to your appointment.  Typically about an hour before.  We do this to allow you to finish up any last-minute things prior to our arrival.  We have kids and know how much fun it is to get them squared away when people are coming over!
Step Five - The Inspection
We will meet with you and talk with you about what you are experiencing with your home. We will also point out things that we see as we perform a visual inspection of your home. With your permission, we would also like to document these items with pictures that will be attached to your file for future use for our team as well as you. Once the visual inspection is performed we will draw a sketch of your home. This takes a bit and will give you a chance to do a few things. This takes about 30 minutes to do. Once the outline of your home is complete we will perform a floor elevation survey utilizing a ZipLevel Altimeter. This device will allow us to put numbers to a tenth of an inch to the current elevation of your home. Once this is performed and the data has been collected, we will put together a plan of attack to repair your home based on the information gathered.
Step Six - After The Inspection
We will send a follow up email as well an email through our CRM program that will allow you to view the proposal of work, view the repair plan and elevation readings, and electronically approve the proposal.
Step Seven - After Approval
First, Welcome to the Family! We utilize a highly effective, customer-orientated CRM. It allows you to view all of the documents, daily logs, pictures, invoicing, and bill paying associated with your project. You can download any and all documents and pictures at any time. Even years after the work has been completed. We have found this is as transparent a program that is currently available and we will gladly be able to walk you through it.