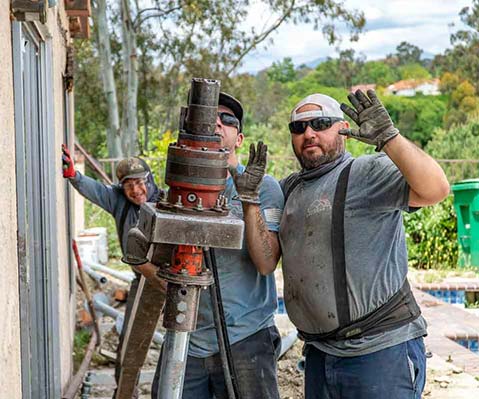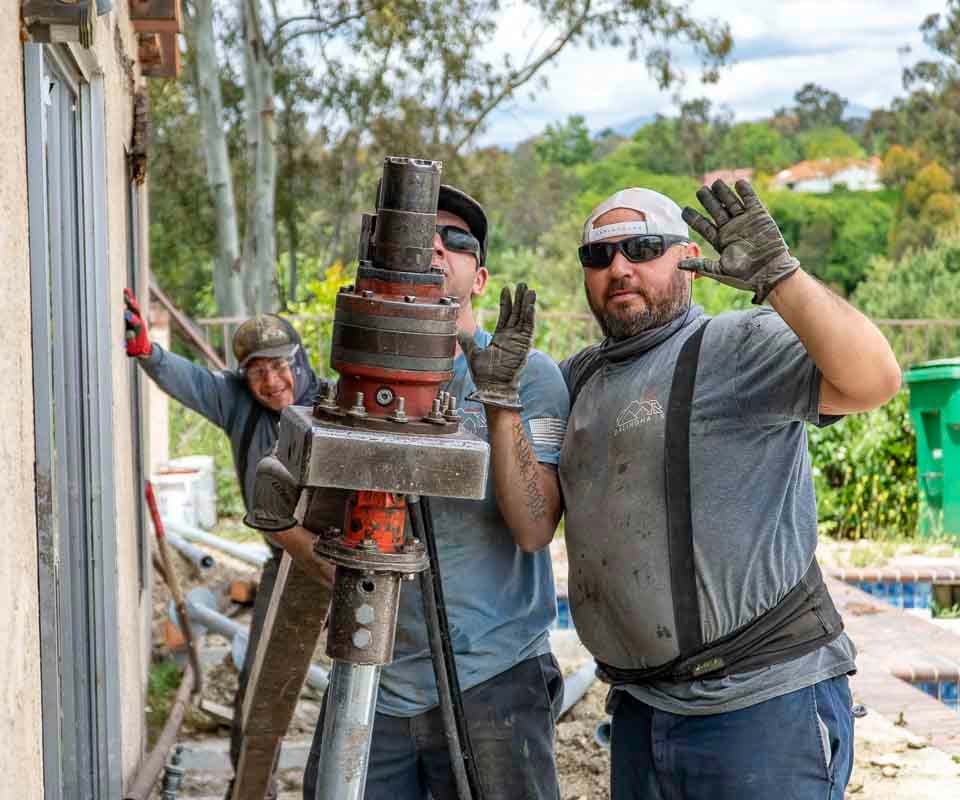 Have You Noticed Any of the Following Signs of Foundation Failure in Your Orange County or
Arizona home?
Because we inspect thousands of foundations every year, we know the signs of a foundation needing repair. The most common symptoms a foundation needs to be repaired include the following:
If you see any of the above – or even something suspicious that isn't listed here – contact us today and ask for a foundation evaluation and repair estimate. Dalinghaus Construction has been repairing foundations in Orange, San Diego, and Los Angeles Counties since 2011. We've got you covered.
What Is
Foundation

& Repair?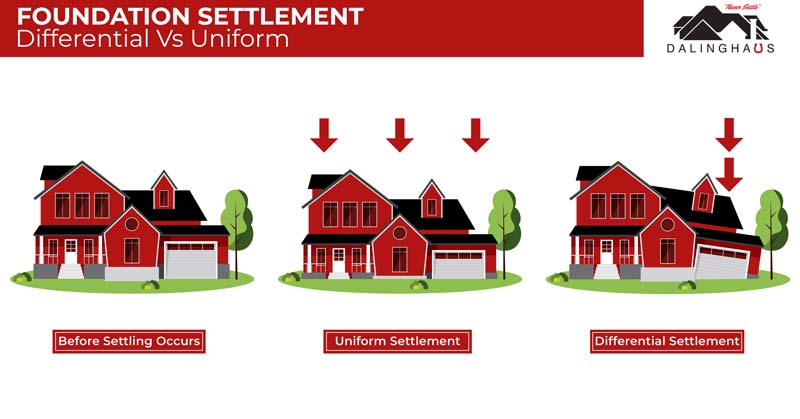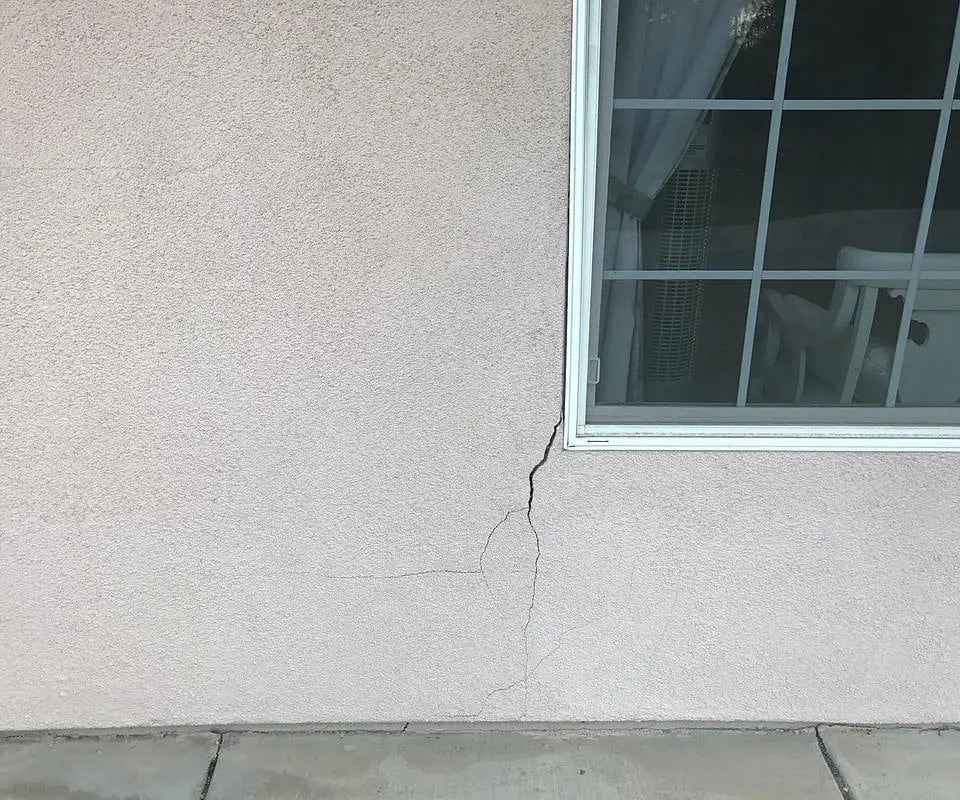 Why Do Foundations
Settle?
All structures will settle into the soil slightly after they're built. As long as the settlement is uniform, this is nothing to worry about. The problem is differential settlement, or when the building settles into the soil unevenly. Differential settlement puts considerable stress on a foundation and puts everything out of plumb.
Differential settlement is caused by various things, including the following:
Foundation Repair Solutions For Southern California (Including Orange, San Diego, and Los Angeles Counties) and Phoenix, Arizona
Dalinghaus can permanently repair a foundation problem using a push pier or helical pier system installed along the foundation footing and grade beams. These steel piers are hydraulically driven into the ground until they reach competent soils or bedrock beneath the foundation. 
Push or helical piers are the best way to bring your foundation back to level. Our pier systems are all hot-dip galvanized (HDG) for additional corrosion protection and extended life expectancy.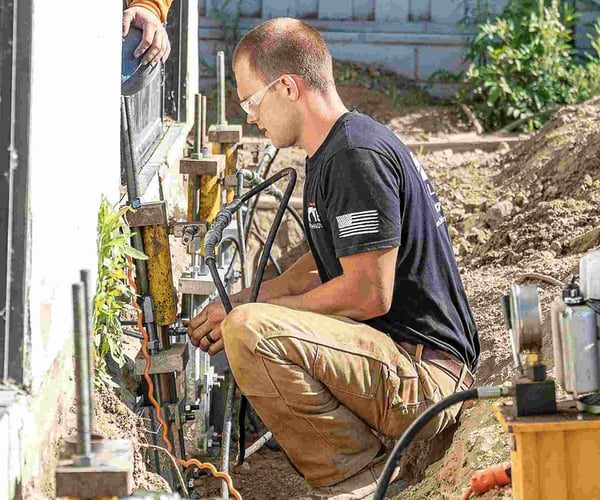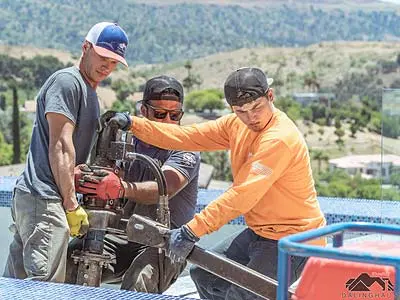 THE DALINGHAUSE FOUNDATION REPAIR PROCESS
Repairing a home's foundation can be complicated, but we make it simple for homeowners!
Step One - Perform a Foundation Inspection
The first step is a foundation inspection. One of our knowledgeable inspectors will draw a scaled home diagram and perform a thorough evaluation of your property, including floor elevation measurements.
Step Two - Draw Up a Personalized Repair Plan
If we find an issue with the foundation, we'll give you a full report on what we found, a CAD drawing of your property, and our repair plan.
Step Three - Perform the Necessary Repairs
Once you agree with our foundation repair plan for your property, we'll get the required city permits and perform the repairs. Most foundation repair projects involve installing push piers or helical piers to transfer the home's weight away from incompetent clay soils.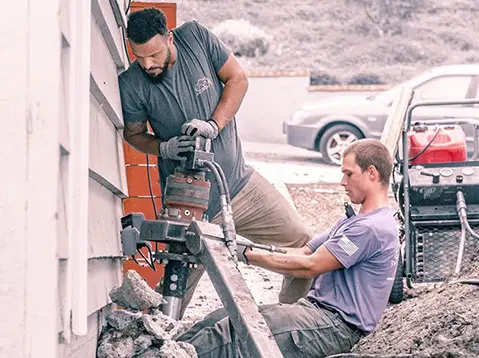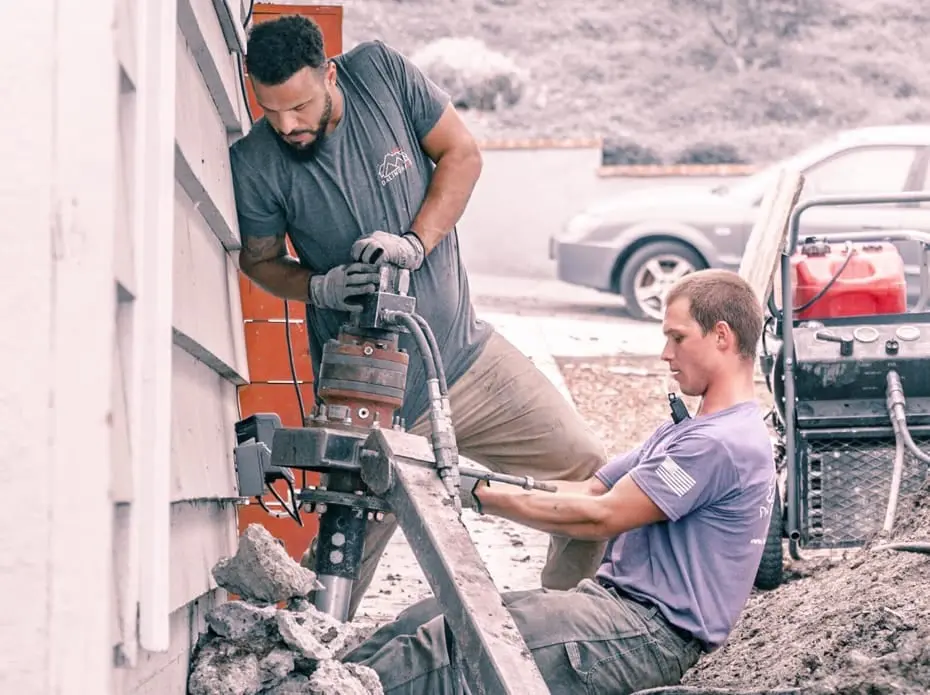 How Much is
Foundation

Repair?
See some of our
recent foundation repair

projects where our crews lifted homes!