Irvine, CA has a lot to offer to its residents. The large master-planned community is known as being one of the happiest cities in America and is a great place to raise a family.
There are also some concerns for those living in the area, including the soil conditions. The expansive clay and sandy soil contribute to settling foundations, which can cause issues for the entire home.
If you are having foundation problems in Irvine, don't hesitate to call Dallinghaus Construction. We offer the services and solutions you need to fix the problem and any related issues.
Common Foundation Problems In
Irvine, CA
They sometimes say that knowledge is power. That is why knowing how to detect problems with your foundation is so important. It gives you the power to have it fixed before things get worse. Here are some things to look for.
Do you feel off-balance when walking across a room or down the hallway? This could be a problem with an uneven floor due to foundation (differential) settlement. We can raise most homes, even if they have already sunk.
You can consider your chimney to be a thermometer for your home. When chimney cracks or separation occur, you should start looking for the bigger problem. A cracked or leaning chimney is often the first sign of foundation failure.
When a foundation experiences issues, moisture levels often rise due to cracks in the walls and floors. This could show as a higher humidity level or even with standing water. Either could lead to decaying wood, which is a common sign of foundation failure.
Problems with the foundation can show up in any area of the home, including the ceilings. The sagging occurs as the pressure from the shifting foundation causes the walls and ceilings to twist and get out of alignment. If the ceiling sags, start looking for the issue in the foundation.
The walls tend to crack when a foundation settles. The crack may show in or through the wallpaper, leaving behind evidence that the foundation is shifting.
Damaged Walls and Floors:
Any part of the home can suffer when the foundation shifts. In some cases, the pressure of the movement can cause the floors and walls to get damaged. It may be cracking or the floor may sink and buckle.
If you have a musty-smelling basement, it is important to find out why it is happening. Often, it comes from higher humidity levels due to foundation problems. If that is the case, you need more than a dehumidifier. You should call Dalinghaus Construction for help.
Broken Windows and Doors:
When the foundation shifts and sinks, it can put a lot of torque on the rest of the home, including the door and window frames. This can cause the windows and doors to stick and, if it gets worse, they could break.
Gaps Between Doors and Windows:
The torque put on the window frames due to a shifting foundation can lead to gaps between the doors and windows. The gap may continue to get worse as time goes by.
Foundation Repair Services Offered in
Irvine, CA
When foundation problems occur, they will get worse over time. Ignoring the problem will do no good and it will likely lead to additional issues and costs. When you suspect foundation problems, call on Dalinghause Construction to help. We offer many different foundation repair services, including the following.
Cracks in the concrete can lead to many problems. Those problems include tripping hazards, water intrusion, and weak foundation walls. We offer several options for concrete crack repair, including epoxy or polyurethane foam injections. In some cases, carbon-fiber stitching may also be used.
When a concrete slab or sidewalk sinks, it creates additional hazards. We can level the concrete by injecting polyurethane foam under the slab. As the foam cures and expands, it causes the concrete to lift. Sometimes, leveling a concrete slab will also cause cracks to close.
Dalinghaus Construction offers multiple services to keep your crawlspace in top condition. We also offer some repair services to fix problems when they occur. Those services can include jack installation, seismic retrofitting, waterproofing, and pad/post replacement.
There are times when a foundation may be damaged to the point where it needs to be replaced. Dalinghaus Construction offers partial and complete foundation replacement. We also offer other options that could help keep your home intact without replacing the foundation.
The soil near the surface in Irvine, CA is problematic but deep below the surface is bedrock. We can put your foundation on solid ground using push or helical piers. Once they are driven into the earth and reach bedrock, we attach them to your foundation to provide vertical stability and to raise the foundation as needed.
If you are having problems with the foundation on a commercial property, Dalinghaus Construction can help. We offer the same services to both our commercial and residential clients. You can rest assured you are in good hands with Dalinghause.
Free Foundation Repair Inspection and Estimate in
Irvine, CA
When was the last time you had your foundation inspected? It is recommended that you have a foundation inspection every year, and we offer them for free.
A foundation inspection is far more than what you get with a typical house or pest control inspection. We go below the surface to ensure your foundation is solid ground.
Simply fill out the online form on our website to get your free foundation repair inspection and estimate. One of our friendly professional foundation experts will get back to you soon to set up a time for an inspection that is convenient for you.
The Counties
We Serve

In Southern California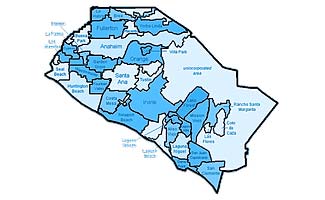 Learn more about foundation repair in your city!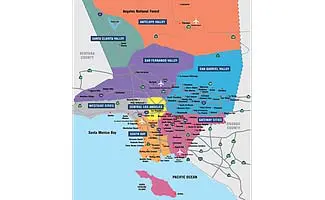 Learn more about foundation repair in your LA city!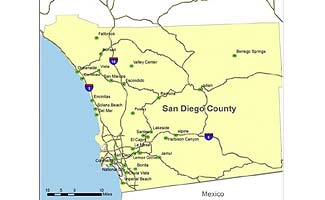 San Diego is known for its sandy, clay soils.  Learn more about your city!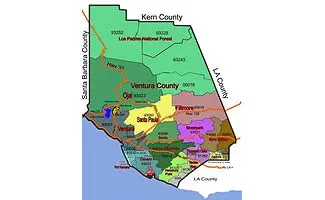 Learn more about foundation repair in Ventura County!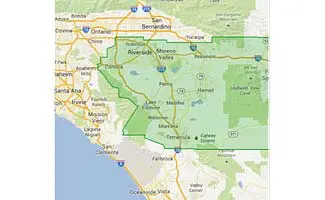 Do you live in Riverside County?  Learn more about foundation repair in your city!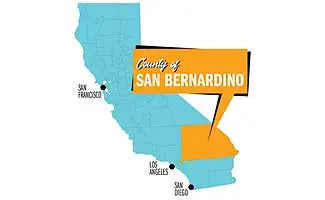 Learn more about foundation repair in the cities within San Bernardino County!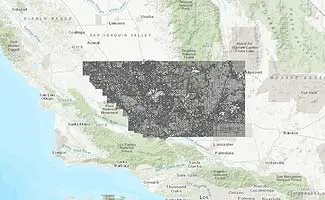 Learn more about foundation repair for the cities in Kern County!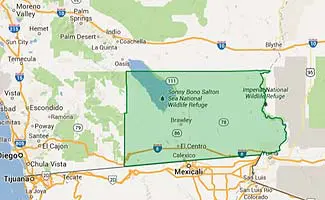 Do you live in Imperial County?  Learn more about foundation repair in your city!
Need your foundation looked at in Irvine, CA? Schedule your foundation inspection today!
You want to make sure your foundation is protected. It's something to take seriously financially, for stability, and for you mentally.
Foundation inspections are free, unless it's for a property on the market. Real estate foundation inspections will be $1000.
Make sure your Irvine, CA, foundation is protected – schedule a foundation inspection today.