Foundation Repair In
The City of Laguna Beach, CA
Laguna Beach, CA, is a fun plethora of sandy soils and clay soil hillsides, all the while being right next to the coast. Laguna Beach is beautiful and susceptible to foundation, seawall, and hillside issues. It's a hodgepodge of things to deal with in one area.
Thankfully, Dalinghaus Construction specializes in hillside stabilization, foundation leveling, foundation stabilization, crawlspace repair, deep injection with polyurethane, and seawall repair for residential and commercial properties. Dalinghaus Construction has become a trusted and reputable source in Laguna Beach, CA, since 2015, especially with our over 2000 projects in Southern California, Arizona, and Nevada.
With any job big or small, our team can handle any job. Our experienced professionals make sure to do the job right the first time with attention to detail and accuracy.
Signs of foundation issues in Laguna Beach, CA
Don't freak out if you see one of these signs. One sign doesn't indicate you have foundation issues. If you see more than one sign, you still shouldn't freak out. Instead, contact a foundation specialist to come to your property for a foundation evaluation. They can calmly evaluate the foundation of your home.
When it comes to seawalls, you see concrete spalling, cracks in the concrete, rebar blowout, and/or your seawall leaning or bowing.
When it comes to hillsides, soil moves downhill and loves to invade other properties. Your retaining wall is meant to combat that. You'll see your retaining wall start to crack, bow, or lean.
Living in or owning a business in Laguna Beach, CA, has its plethora of issues with foundations, seawalls, and retaining walls. The area has a diverse climate and diversity in soil. Homes and commercial properties deal with differential settlement, which can have you dealing with issues such as doors and windows sticking.
Laguna Beach, CA, is certainly unique in its environment compared to other areas of Southern California. Over by the coast, the soil is going to be sandy. The hillsides have more clay in the soils, which are expansive depending on the moisture content, environment, and temperature.
For whatever you're dealing with, you want a trusted professional to deal with your foundation repair, seawall repair, and hillside stabilization. Dalinghaus Construction offers quality foundation repair services to help keep your property safe.
What can I expect from the
foundation repair process

?
While Laguna Beach, CA, has a unique climate compared to its contemporaries, the foundation repair process is very much the same.
You'll start with a 60-90 minute inspection of your foundation, seawall, and/or retaining wall at your property conducted by one of our Project Design Specialists. They will create a scaled home diagram and provide floor elevation measurements to evaluate the property.
After your inspection, you'll receive a repair plan created by our Project Design Specialist based on the inspection. The information given includes a full report, a CAD drawing of the property, and a recommendation for the repair plan.
Finally, the repair happens based on the proposed plan and city permits.
What do you do for
foundation repair, seawall repair, and hillside stabilization

?
Foundation repair comes in all shapes and sizes, though there are two common methods: Push piers and Helical piers.
Push piers involve pushing piers into the ground hydraulically until they reach competent soil or bedrock. They're then attached to brackets installed on your concrete footing. That way you don't have to worry about the structure you own from settling further.
Helical piers are similar to push piers in what they do except using helices at the end of the pier. They're essentially screwed into the ground using a motor until reaching competent soil or the recommended PSI. They're then attacked onto the brackets that were installed on your concrete footing.
Helical tiebacks are used to prevent lateral movement, whether it's for your home, commercial structure, or retaining wall. That way the moving soil won't take out your structure or retaining wall.
After leveling a home or commercial structure, voids can exist in the soil. This requires them to be densified to support the foundation. Deep injection with polyurethane will happen, whether it's to lift a structure (in the right conditions), soil densification, and void fill.
Seawall repair is necessary to make sure you aren't losing soil on your seafront property. When it comes to seawall repair, we can accommodate crack repair (using carbon fiber stitching), concrete spalling, rebar blowout, and your seawall leaning due to hydrostatic pressure.
How are foundation cracks repaired?
There are two primary ways foundation cracks are repaired.
The first is epoxy, which is essentially the gorilla glue of foundation repair put between the cracks to hold everything together.
The second is carbon fiber stitching. The carbon fiber will be applied to the crack to prevent it from getting worse. It's good for preventing future cracks and is excellent for waterproofing.
Carbon fiber stitching can be applied to your foundation, concrete footing, and seawall.
Why should I do foundation repair, seawall repair, or hillside stabilization in
Laguna Beach, CA
You want your home to look as good as those views of the beach. Foundation problems will primarily cause cosmetic issues that can't be covered up. They will return. Foundation repair allows your home to be stabilized so you don't have to worry about those cosmetic issues becoming worse.
Foundation issues don't magically get better. It's not like getting a boo-boo on your arm. Your foundation issues are likely to get worse. Foundation repair prevents your issues from getting worse.
With the problems getting worse, it can affect your day-to-day. You'll notice when the doors and windows become difficult to open and close. Maybe a nice mini workout, but not nice enough to keep around. You want foundation repair to prevent those workouts from increasing in difficulty.
While you'll see mainly cosmetic issues, they can become structural. If it gets to that point, your residence can be red-tagged, meaning it's deemed unlivable. Foundation repair prevents those issues from getting worse and lets you live in your number one investment. Foundation leveling can have your property close to as good as new.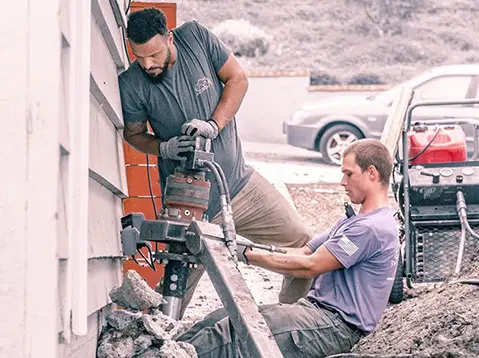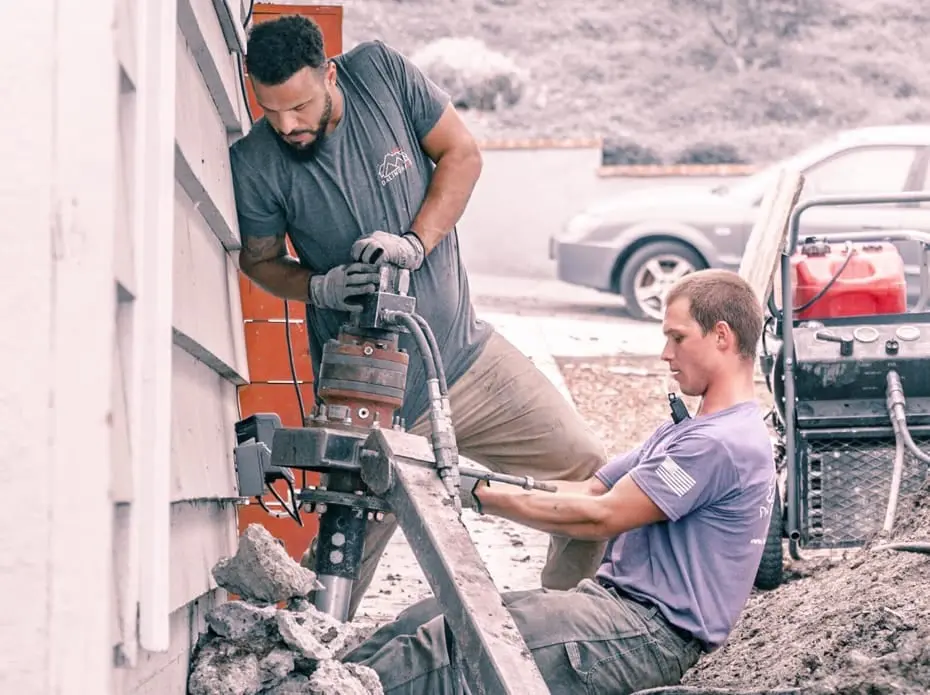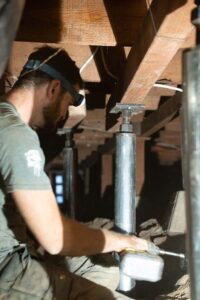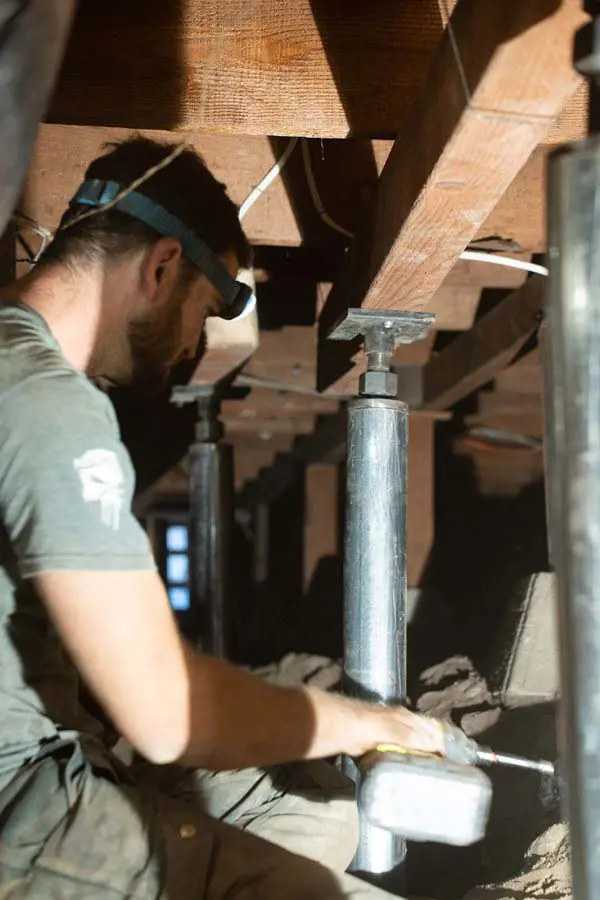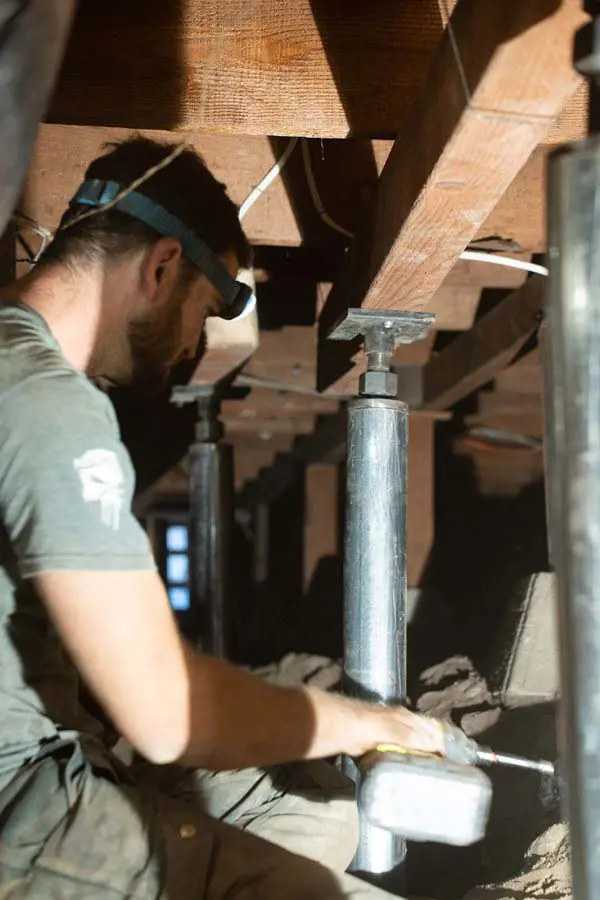 Foundation settlement doesn't usually affect the whole house. It will be differential. Your floors will fool you at different angles as you feel the slope. It can become a tripping hazard if you aren't careful. You'll want foundation repair for either foundation stabilization or foundation leveling.
A failing seawall makes it more likely the soil on your property will erode. You want your wall to work so your seafront property can stay on land. Seawall repair is excellent for making sure it can be reinforced, prevent soil erosion, and maintain your property value.
You probably don't want your home rolling downhill or your neighbor's property making it onto yours. That's why you want to be sure your retaining wall won't wail you. Hillside stabilization will make it so the soil stays where it's at.
Foundation repair, seawall repair, and hillside stabilization let you maintain property value. Things such as foundation issues need to be legally disclosed when you put your property on the market. This can limit your buyers to cash buyers and reduce the amount your property is worth. It can be negotiated down by 30%.
Schedule your foundation repair, seawall repair, or hillside stabilization
You want to make sure your home, commercial building, and property are okay. You don't want your issues to get worse by not doing anything.
Schedule your free foundation evaluation if your home isn't on the market! Properties on the market will cost $1000
You want to take your foundation seriously. After all, your property is your number one investment.
If you're in Laguna Beach, CA, or its surrounding areas, schedule a free foundation, seawall, or retaining wall evaluation to see what can be done for your repair. Foundation repair, Seawall repair, and hillside stabilization will benefit you!
Our team of experts at Dalinghaus Construction can help you with your foundation repair needs – contact us today!