Laguna Beach is a great place to visit. It offers beautiful beaches, art galleries, and plenty of places to hike and bike. If you are into surfing, Laguna Beach is also the place to be.
Although the area caters to visitors, almost 23,000 people also call it home. The same things in the way of benefits are offered to local residents but they also need to contend with the poor soil conditions in the area.
The hilly terrain, coupled with both sandy and clay soils makes it difficult, at times, for a house to stand solidly. Foundation problems are common in the area, but Dalinghause Construction is there to assist when those problems arise.
Common Foundation Problems In
Laguna Beach, CA
Since foundation problems are relatively common in Laguna Beach, it is important to know how to spot them early. These problems are nothing to ignore, as they will get worse over time. Here are some things to look for.
When the foundation sinks, it causes the door frames to twist. Gaps may begin to appear around the door. Those gaps may be between the door and frame or they could be seen in the corner of the trim around the door.
When the floors become uneven, it can create a tripping hazard or you might feel as if you are falling when you walk across the room. A problem with uneven floors is often linked directly to a foundation problem.
The chimney may display signs of foundation issues before any other part of the home. This includes a leaning or cracked chimney, as well as a chimney that separates from the home.
Water is often at the root of foundation problems, so it is to be expected that water intrusion is typically associated with foundation issues. This can include higher humidity levels or standing water in the crawlspace or basement, either of which could lead to decaying wood.
The torque associated with a sinking foundation can sometimes be seen in the ceiling. It may sink on one side or even in the middle. Cracked ceilings, particularly when the crack extends down the wall are a sign of foundation problems.
The walls will sometimes crack when the foundation shifts. These cracks can show through the wallpaper. Cracks that start at a window or door frame are particularly suspicious.
The walls and floors are susceptible to cracking when the foundation sinks. This is due to the foundation sinking at different rates (differential settlement), placing pressure on the rest of the house. Large and expanding cracks are more likely to be a sign of foundation problems
High humidity levels in the basement can lead to mold. You may not see it, but you can often smell it. If you suspect mold in the basement, consider it a sign of foundation problems.
Since the door and window frames shift when the foundation sinks, it can lead to sticking windows and doors. They may not open and close as easily. In some cases, it can be difficult to keep windows open or doors closed.
Foundation Repair Services In
Laguna Beach, CA
When foundation problems show, it is important to care for them right away. Waiting until another time can be a costly mistake. Call on Dalinghaus Construction to stabilize the foundation and fix any issues associated with it.
Concrete cracks are more than an unsightly problem. When they are on the floor, they are a tripping hazard and they can weaken a wall. Regardless of where the concrete cracks, it can allow moisture to enter the home and cause a variety of problems, from rusting appliances to mold. We can repair the cracks using polyurethane foam, epoxy, or carbon-fiber stitching.
Concrete often will settle due to poor soil conditions, many times associated with site preparation and maintenance. When the concrete settles, it can lead to many issues, but the problem is easy to fix. We can inject polyurethane foam into the area, lifting the concrete back into position.
Don't ignore problems with the crawlspace as they can lead to even bigger issues. We can prep the crawlspace for possible damage or fix it when the damage has already occurred. This can include using crawlspace jacks, seismic retrofitting, or post/pad replacement.
It is important to have problems with a foundation fixed right away. If they are left go, it could result in irreparable damage to the foundation and the need for a foundation replacement. If you find yourself in such a situation, call Dalinghaus Construction for help.
We can use push or helical piles to provide a stable footing for your foundation. After the piles reach bedrock or more suitable soil, they are attached to the foundation to keep it from moving vertically. We can also use those piles to lift the foundation when it is necessary.
Dalinghaus Construction offers foundation repair services to commercial properties in the Laguna Beach area. The possible solutions are similar to what we offer to our residential customers. Call us today for more information.
Free Foundation Repair Inspection and Estimate in
Laguna Beach, CA
Having your foundation inspected on a yearly basis is important to maintain the quality of your home. A foundation inspection is more than what you would get with a building or pest inspection.
After filling out the request for a free foundation repair inspection, we will set up a time that is convenient to come to your home. One of our friendly foundation specialists will look at your foundation carefully for any signs of damage.
We can then provide you with a proposed plan for getting things back in shape again. Don't worry, we will never pressure you to get the work done. We just want you to know what is wrong and what it would take to fix it.
The Counties
We Serve

In Southern California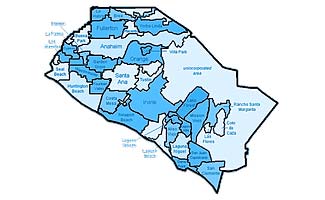 Learn more about foundation repair in your city!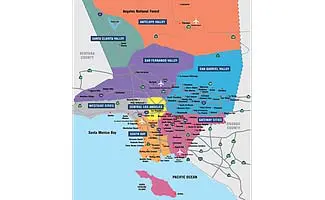 Learn more about foundation repair in your LA city!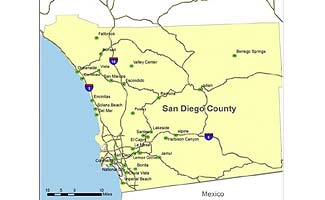 San Diego is known for its sandy, clay soils.  Learn more about your city!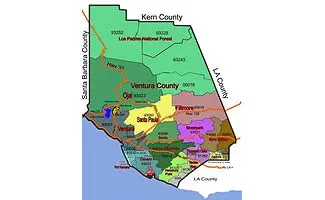 Learn more about foundation repair in Ventura County!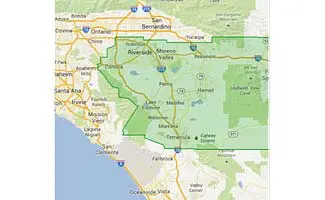 Do you live in Riverside County?  Learn more about foundation repair in your city!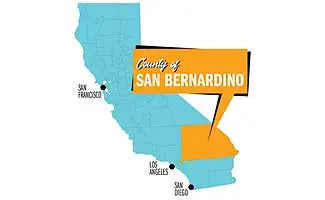 Learn more about foundation repair in the cities within San Bernardino County!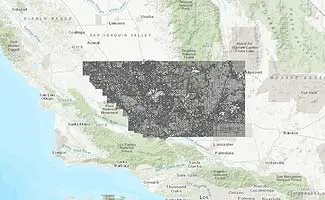 Learn more about foundation repair for the cities in Kern County!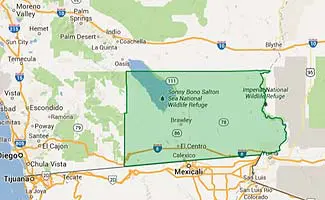 Do you live in Imperial County?  Learn more about foundation repair in your city!