Have You Noticed Any of the
Following Signs of Crawl Space Failure

in Your Southern California or Phoenix, Arizona home?
If you have a crawl space foundation, the crawl space is the area under your home. A crawl space foundation raises a house from 1.5 to 3 feet off the ground, creating a space with just enough room to crawl but not stand up. The structures in a crawl space include pier blocks, support piers, girders/beams, and floor joists.
Crawl space foundations were very popular before the 1960s. Homeowners like crawl space foundations because they offer easy access to the home's plumbing and wiring and are easy to repair. While crawl space foundations are still being built, slab-on-grade foundations are more popular today. 
How Do You Repair A
Crawlspace?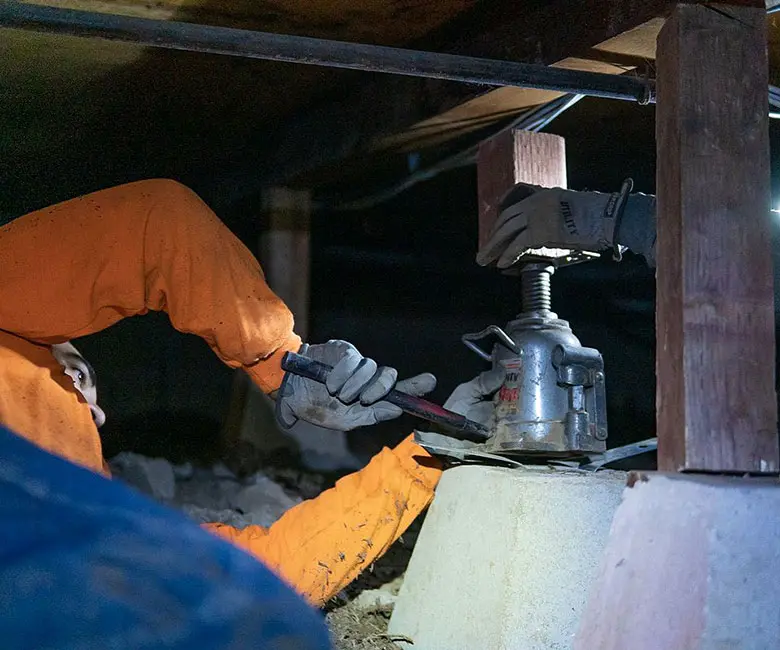 Some homes with a raised foundation utilize crawslpace jacks, when was the last time they were looked at?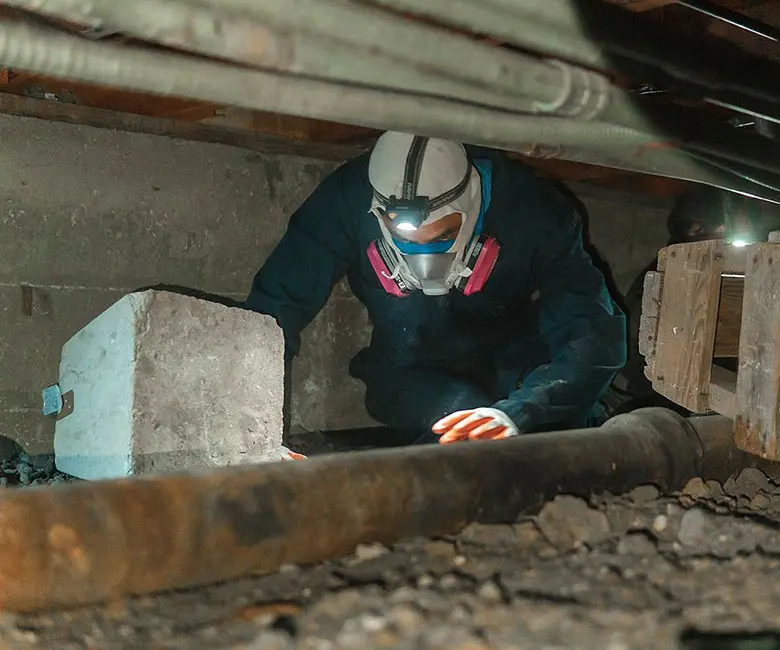 Compromised posts and pads can lead to sloping or bouncy floors and cracks in walls among various forms of damage.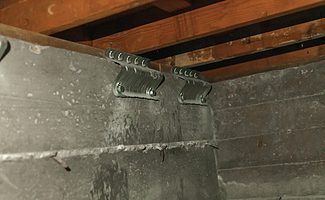 Is your home properly secured to it's foundation in the event of an earthquake?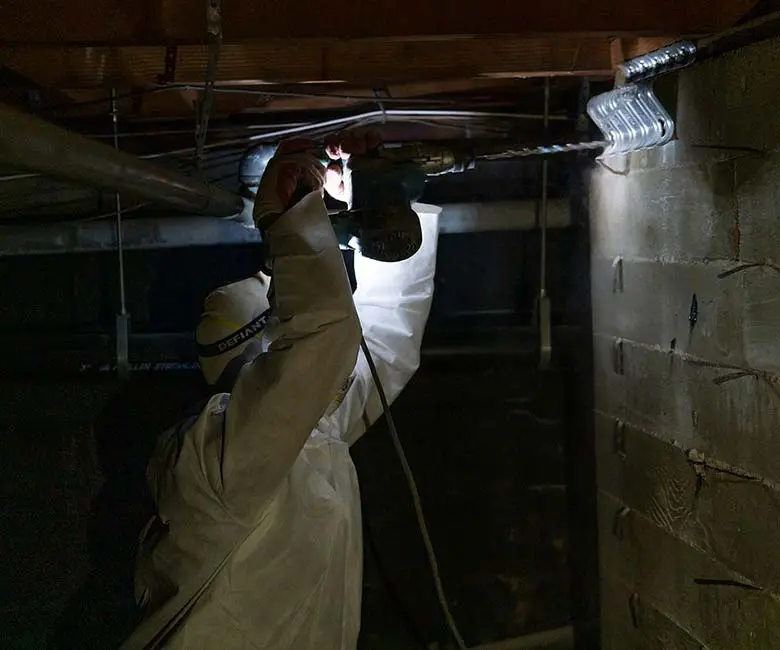 The stem wall on a concrete foundation is essentially the supporting wall that joins the foundation of a building to the vertical walls of the structure that is constructed atop the foundation.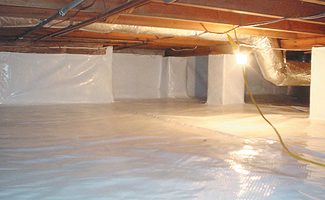 Moisture is ALWAYS bad in crawlspaces, and can lead to extensive structural damage if not properly addressed.
Why Can't I Just Fix My Crawl
Space Myself?
We get it. Nobody likes spending money on a foundation repair. However, we don't recommend homeowners try DIY crawl space repair for the following reasons:
It's a lot of work for one person. When we repair a crawl space, we use a crew with years of experience repairing crawl spaces.
If you're not experienced fixing crawl spaces, you could perform the repair incorrectly.
Crawling around underneath your house isn't very fun and can even be dangerous. Crawl spaces often contain mold, spiders, snakes, and sharp items. They could even contain hazardous rodent droppings. Never enter a crawl space without protective gear, including a respirator.
When you hire a professional to repair your home's crawl space, you get an experienced crew and a 
warranty
 on the repair. Our crawl space repairs come with a lifetime transferable warranty on both the material and labor.