There are a variety of causes for foundation cracks or settling of a home. Dalinghaus Construction has seen them all and can advise you on the best method to stop and repair any type of foundation issue in Orange, San Diego, and Los Angeles Counties.
Our foundation repair solutions are a permanent way to remedy your foundation issues by utilizing a push pier and/or helical pier system. Dalinghaus Construction installs piers along the foundations' footings and grade beams as needed.
These steel piers are hydraulically driven into the ground until they reach competent soils and/or bedrock beneath the foundation. These repair solutions provide the very best option to repair your foundation back to level. All our Orange County push pier and pile systems, as part of our foundation repair, are hot dipped galvanized to add additional corrosion protection and supply the product with extended life expectancy.
Want To See
How We Can Lift

A Home With Push Piers?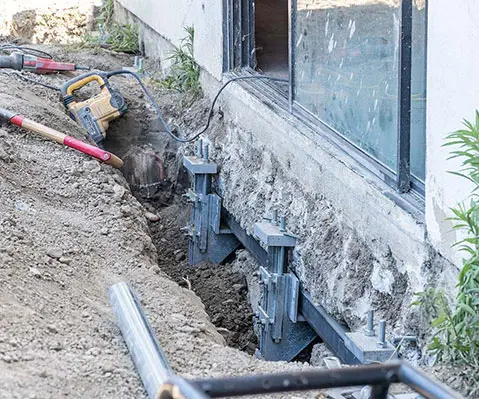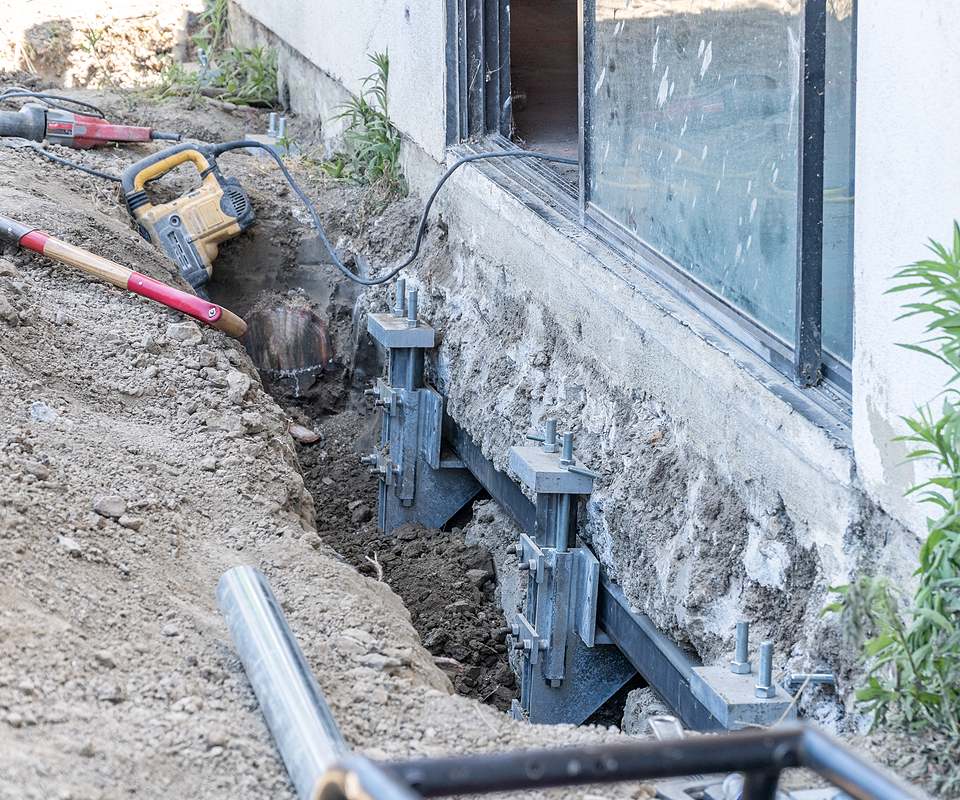 We inspect thousands of foundations each year, and we've become quite familiar with the signs and symptoms associated with a foundation that needs repair. These are some of the most common signs that we see during our Southern California and Orange County push pier installations.