Mudjacking is a thing of the past.  Not only is it a messy process that leaves large holes in your existing concrete, it actually adds a ton of weight to the soils that sit beneath your concrete.  The reason that adding additional weight or load to the existing soils is not efficient is that the soil has already shown that it can not handle the load of the existing concrete because it has moved, spalled, or cracked.  With our Orange County concrete repair and polyurethane concrete lifting we minimize the amount of additional load we will be applying to these soils as well as being able to lift and level the concrete, back to it's original elevation.
Concrete typically doesn't crack for no reason.  Our goal is to have an Orange County concrete repair solution that can prevent the addition of additional stresses to the concrete and help to minimize the loads on the soils below.
What Is Polyurethane Concrete
Lifting Repair?
See our polyurethane in
action at an apartment

complex in Carlsbad, CA!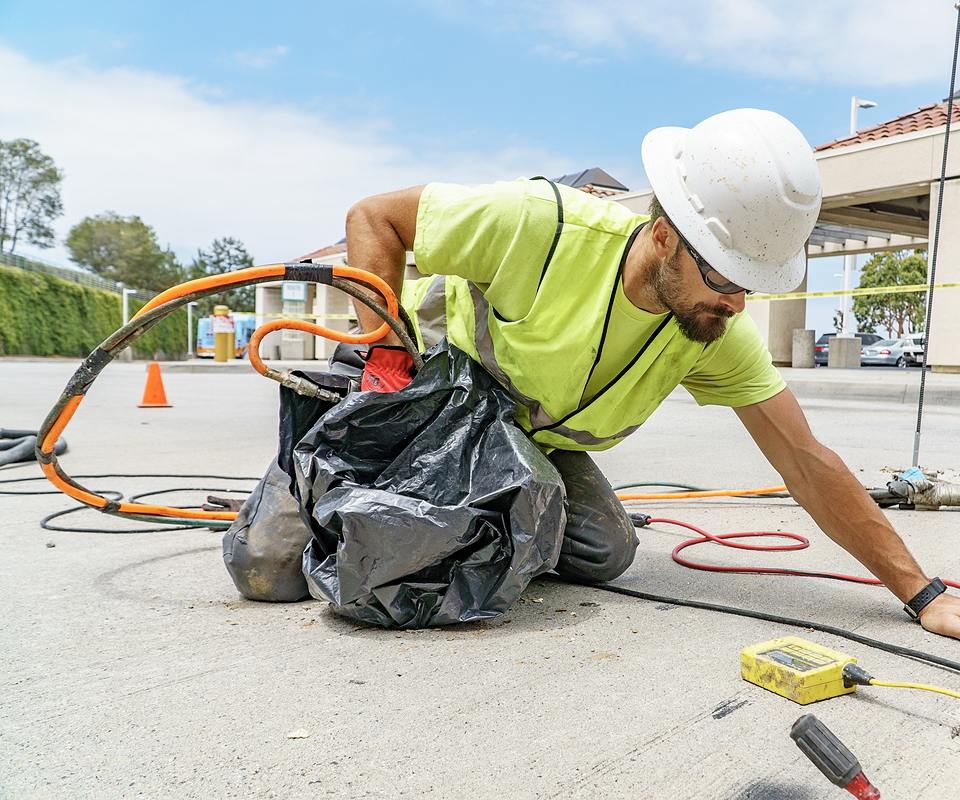 Types of Concrete
Situations that would benefit

from lifting.
Not all concrete can be repaired utilizing our polyurethane lifting process.  Here are the more common scenarios that polyurethane lifting would be an excellent solution to an existing concrete problem.