Foundation Repair In
The City of Aroura Hills
When it comes to well-educated people and low crime rates, it's no wonder homeowners want to live in Agoura Hills, CA. Though the city is still prone to cause issues for residential and commercial properties, especially when it comes to issues with foundation settlement and hillside issues.
These aren't issues you need to deal with on your own, which is why there are plenty of qualified foundation repair contractors you can count on. Dalinghaus Construction proudly serves cities like Agoura Hills, CA, specializing in foundation stabilization foundation leveling, and hillside stabilization. After over 2,300 foundation repair projects completed since 2015, we've become trusted in areas of Southern California, Arizona, and Nevada. We can handle any job big or small, especially when our professionals do each foundation repair job with precision and accuracy.
How to identify foundation issues in Aroura Hills, CA
You'll see more than one sign when you figure out your foundation has issues that need to be taken care of. One of these might be isolated incidents from other factors such as humidity and other environmental factors. Make sure you reach out to a licensed and qualified foundation repair contractor to check out issues with your foundation.
When the soil on your hillside starts to move laterally, you start to see your retaining wall lean, bow, buckle, and even crack.
Agoura Hills, CA, has a mix of loam and clay soils that present challenges for your residential or commercial property, especially when clay soils are prone to expansion and shrinkage depending on the amount of moisture present, temperature, and a variety of other environmental factors. The result is typically in foundation settlement, which means your home or business is sinking into the soil.
Dalinghaus Construction offers the quality foundation repair services you're looking for to help negate the foundation issues you're dealing with.
How can I expect my
foundation repair process

to go?
It will always start with you scheduling a FREE foundation inspection that lasts 60-90 minutes. Real state foundation inspections for properties on the market are $1,000.
One of our Project Design Specialists comes to your property to inspect your property to properly assess the problem. They draw a scaled drawing of your property with floor elevation elements to find the area most affected by foundation issues.
You'll receive a foundation repair plan either the day of or after your initial inspection. You'll receive the scaled drawing created by your specialist, the full report on what was found, and the recommended foundation repair plan.
If you've agreed to everything and want to move forward with your foundation repair, your project will be scheduled and underway until completion.
Methods used for foundation repair in Agoura Hills, CA
Your residential or commercial property enduring foundation settlement means your foundation needs to be stabilized. This will happen in a couple of ways. Dalinghaus Construction uses galvanized Push pier and Helical pier underpinnings for your methods of foundation repair.
Both types of piers have the same purpose for foundation stabilization. What makes sense is how they're installed.
Push piers are steel tubes that are hydraulically driven into the ground using the weight of your home or business until reaching competent soil or bedrock.
When the structure is too lightweight, Helical piers are used instead since they have helices at the base of the pier that allows them to be driven into soil separate from the building. A Helical Torque Motor is used to screw these piers into the ground until they reach competent soil or the recommended torque. They're then attached to the foundation.
Not only are these great for foundation stabilization but they can be used for foundation leveling, which involves lifting the area of the building affected by settlement.
Whether it's because of soil erosion or you choose to lift your residents or business, you will have voids in the soil that need to be filled and densified. We use Polyurethane foam to do this and reinforce your slab to add more stabilization. Poly is incredibly reliable, especially when it expands rapidly, can be as hard as concrete, is much lighter than concrete, and is environmentally safe!
And when your foundation cracks, the repair can happen in a couple of ways. The first is to use a glue-like resin called Epoxy, which will be gravity fed into the crack until drying. It's like the super glue version of Superman. The other method is to apply Carbon Fiber stitching over the crack to provide extra strength to your foundation and prevent water from making contact with the rebar inside.
How will hillside stabilization help my retaining wall?
You would think it would be impossible to help out a failing retaining wall when the earth starts to give you trouble, though there are some ways to help you out. When hydrostatic pressure is applied to your wall, water needs to escape. We can put weep holes to add some relief.
If something else has to be done, we can put Helical tiebacks inside your wall and into the soil. These things are very similar to helical piers, except they're installed at a more horizontal angle in your retaining wall until reaching competent soil or the recommended torque. They are then anchored into the retaining wall to add more reinforcement against the laterally moving soil.
The reasons you should have foundation repair done for your
Agoura Hills

residential or commercial property
You'll always experience cosmetic issues in your home or business, ranging from cracking to gaps in certain areas. You might not feel comfortable looking at all those things.
Sometimes it isn't only cosmetic issues. If you decide to hold off on your foundation repair for an exorbitant amount of time, the damage can turn structural.
The signs won't go away when you ignore them. You can cover cracks up or shave down your doors, but the signs usually always come back. Foundation repair lets you take care of these problems permanently without those damages coming back due to foundation issues.
Foundation issues don't magically get better. From what we've experienced, they gradually become worse as time goes on. Foundation repair will at the very least prevent these issues from becoming worse.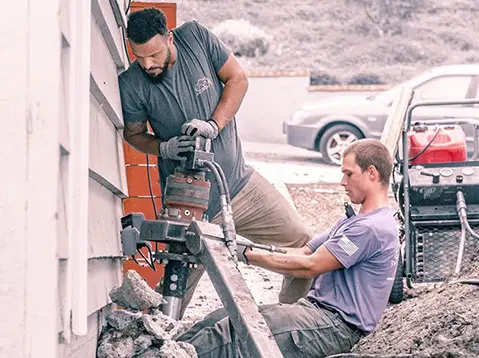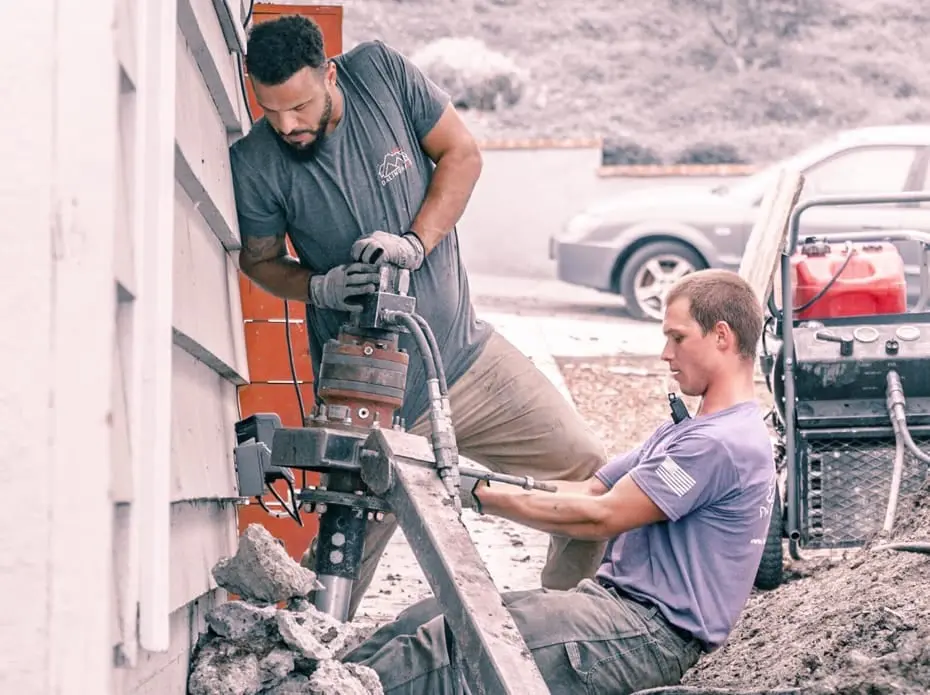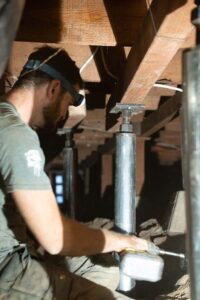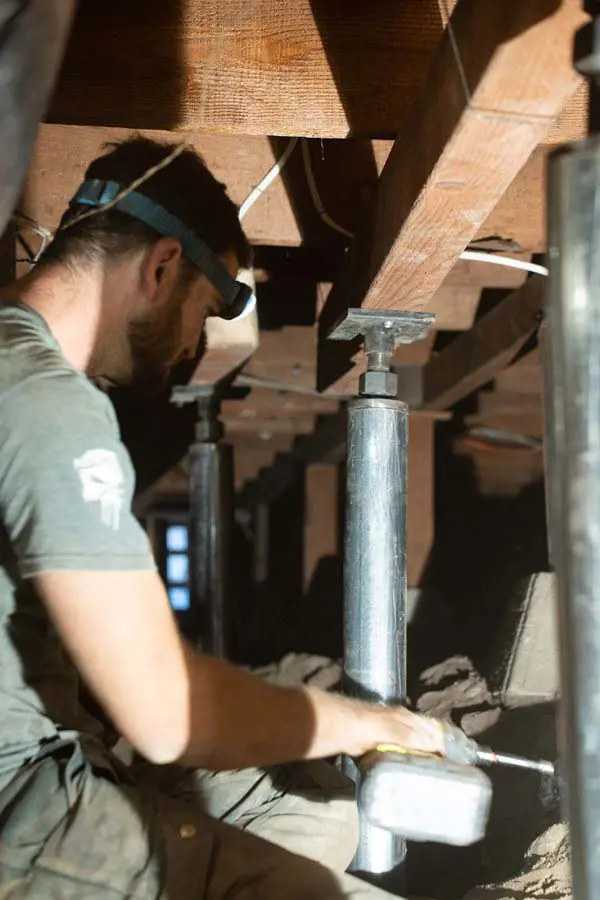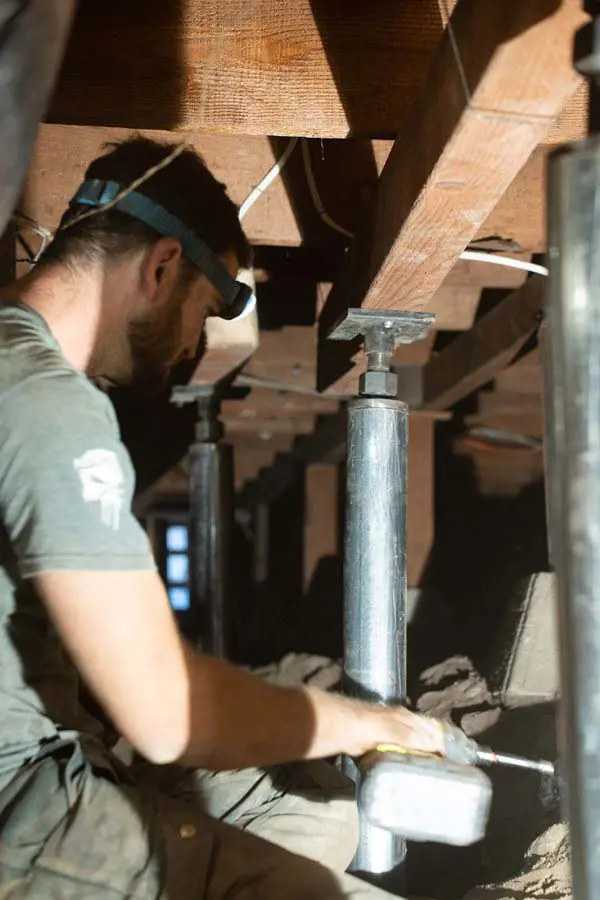 When foundation issues become worse, so does the cost. The more damage means there's more to address. Foundation repair now means you can maintain more in your wallet later.
If it feels as though your windows and doors are more difficult to open and close, it's because foundation settlement makes those small things that much harder. Foundation stabilization will allow you to address these issues and prevent them from coming back.
Hillside stabilization will let your retaining wall continue to work, keeping the soil where it's at so you don't lose soil or the neighbor's soil doesn't go on your property. Sometimes hillside issues only exacerbate the issues you're already facing.
Foundation repair is just a good idea for the longevity of your property and to maintain its full value. If you plan to sell your residential or commercial property with foundation issues, they need to be legally disclosed, which limits your buyers. Cash buyers can negotiate your property down by 30% of its full value.
Up next – schedule your foundation inspection for your Agoura Hills, CA, property
It would be nice if foundation issues could fix themselves, but that isn't the case. They become worse before you decide to make them better. You'll want to make sure your protecting, stabilizing, and maintaining property value on your property.
If you live in Agoura Hills, CA, have someone qualified and with years of experience come down to do a foundation inspection of your property. You can learn about the issue and how to tackle it head-on.
To schedule an appointment, you can go online or call (877)360-9277.