Foundation Repair In
The City of Del Mar
While the smallest incorporated city in San Diego County, Del Mar, CA, is a big deal. It has one of the most desirable climates with warm, dry summers and moderately humid winters. It's one of two locations where the rare Torrey Pine tree grows, has beautiful beaches, and hosts the San Diego County Fair. The area is not only a place for families to live in. Businesses go there to thrive, especially during large events in the county.
As wonderful as the place is, residential and commercial property owners will likely deal with foundation-related issues. This includes crawlspace, hillside, and seawall issues.
Those issues don't need to be too worrisome when you have reliable and trustworthy foundation repair contractors in the area who specialize in these areas. Dalinghaus Construction excels in foundation stabilization, foundation leveling, deep injection with Polyurethane foam, crawlspace repair, hillside stabilization, and seawall repair. We've done over 2,300 foundation repair projects in Southern California, Arizona, and Nevada since 2015, being able to handle jobs of any size with pin-point precision you can count on.
Signs of foundation, crawlspace, hillside, and seawall issues in Del Mar, CA
Foundation issues will make themselves prevalent through cosmetic damage to your home or business. You'll see more than one sign when it comes to foundation issues. One sign might be an entirely separate problem you need to deal with. If you think you're having problems with the foundation of your home or business, make you contact a licensed and qualified foundation repair contractor.
You'll know you have crawlspace issues when you can feel your floor sag. You can sometimes see it. There are a couple of reasons this happens.
Problems with your hillside show themselves in the form of your retaining wall starting to bow, buckle, lean, and even crack sometimes. Lateral movement is a powerful thing since gravity is a force we can't stop. Add in moisture creating more hydrostatic pressure and you have a problem being exacerbated.
Seawalls also stabilize soil like a retaining wall, except there's also the ocean it's trying to fend off. So not only will you notice your seawall bow, buckle, lean, and crack, but you might also see concrete spalling and rebar stains. The ocean is an added factor and hydrostatic pressure can be powerful in damaging your seawall.
You'll find very fine sandy loam in Del Mar, CA, which is susceptible to soil erosion, which in turn has the structure on your residential or commercial property endure foundation settlement – the area of the structure slowly sinks to go in the ground. While the soil is less likely to shift and settle, your property can still endure these issues.
You'll want to reach out to a trusted professional that can inspect your property for these issues and come up with results that best fit your needs. Dalinghaus Construction has quality foundation repair solutions so you don't need to worry about these problems ever again.
How does the
foundation repair process

go in Del Mar, CA?
The first portion of your foundation repair process starts with an initial foundation inspection of your property. You'll have a scheduled date when one of our Project Design Specialists will come to your property to do their foundation inspection for 60-90 minutes.
Your specialist will go around to look for signs of foundation issues and create a scaled drawing of your property with floor elevation measurements to find the area most affected by foundation issues.
These inspections can be scheduled online or by calling (877)360-9277. These inspections are free except if you put your property on the market. Real estate foundation inspections are $1,000, which will be credited toward your foundation repair.
On either the day of or after your foundation inspection, you will receive a recommended foundation repair plan from your specialist. This includes a full report on what was found during your inspection, a CAD drawing of your property, and the recommended plan.
If you agree to move forward with your project, your foundation repair will be scheduled based on the proposed plan and required city permits. That way your foundation issues are a thing of the past.
How does
foundation and crawlspace repair

happen?
When you're dealing with foundation settlement, you need to make sure there's stabilization. That way the structure on your property isn't sinking and receiving more damage. And of course, you'll want methods that are effective and affordable. Dalinghaus Construction uses galvanized steel Push piers and Helical piers for foundation stabilization.
They both serve the same purpose in stabilization and can be used for foundation leveling, which involves lifting the area affected by foundation settlement up to maximum practical recovery.
While they're used for the same purpose, how they're driven into the ground varies. One piering system will be used over another depending on the weight of your residential or commercial building.
Push piers are galvanized steel tubes that use the weight of your home or business to be hydraulically driven into the ground until reaching competent soil or bedrock.
Helical piers will be used in place of Push piers when the building doesn't exert enough weight. These galvanized steel piers have helices at the base that allow them to be driven separately from the building. They're driven into the ground like a screw using a helical torque motor until reaching competent soil or the recommended torque. The pier will be attached to a retrofit bracket that's bolted to the foundation.
Whether you're dealing with eroding soil or going through with foundation leveling for your slab-on-grade foundation structure, you're going to inevitably have voids in the soil that need to be filled. This is where deep injection with Polyurethane foam comes in. Polyurethane foam is used for void fill, soil densification, and can even be used to relevel under beneficial circumstances. It's a better alternative to mud jacking since Polyurethane expands rapidly, cures in 15 minutes, is lightweight, can be as hard as concrete, and is environmentally safe.
Unfortunately when you deal with foundation settlement, your home or business will have cracks at the foundation. This can be fixed in two ways.
Crawlspace repair will be necessary when the parts supporting the floor to your raised foundation are failing. When the wood is deteriorating, your crawlspace will be shored up and our production team will replace the failing wood. If the wood is fine and the floor needs to be stabilized properly, crawlspace jacks will be put in. A mix of both fixes can happen depending on the repair you need.
How are hillside stabilization and seawall repair done?
Your retaining wall fails due to lateral movement with the help of gravity. Sometimes hydrostatic pressure is an added factor that can accelerate the rate at which your retaining wall fails. To relieve hydrostatic pressure, weep holes can be installed depending on what kind of retaining wall you have.
To combat lateral moving soil, Helical tiebacks are put into the soil and anchored to your retaining wall. I'm sure you recognize the word "helical." They also have helices like Helical piers, except they're installed at a more horizontal angle until reaching competent soil or the recommended torque. They're then anchored into the wall to add stability to your retaining wall and hold back the soil.
Seawall repair has some similarities to hillside stabilization, especially when it comes to relieving hydrostatic pressure. We can retrofit JET Filters, which are weep holes meant for seawalls. This is important to relieve hydrostatic pressure, especially when it's the number one cause of seawall failure.
Weep holes installed with your original seawall can be a contributor to soil erosion, meaning the soil needs to be densified. Polyurethane can fill the soil to fill the voids. It can also allow water to escape and relieve hydrostatic pressure.
For cracks on your seawall, Carbon Fiber stitching can be applied to cover up the cracks. This will prevent water from seeping through to oxidize the rebar and strengthen your seawall.
Reasons for foundation repair, crawlspace repair, hillside stabilization, and seawall repair in
Del Mar, CA
Del Mar, CA, is an amazing place for residents, business owners, and vacation goers. However, your property having cosmetic damage from foundation issues might stand out like a sore thumb. Foundation repair lets you fix the cosmetic damage without you having to worry about them coming back because of your foundation issues.
From experience, damages get worse before they get better when you avoid foundation repair. This means the cosmetic issues could turn structural. We rarely see this, but it does happen.
Cosmetic and structural issues diminish the value of your property, especially if you decide to sell on the market. You have to legally disclose foundation issues, which banks aren't as willing to loan for, and limits you to Cash Buyers. They can negotiate the full price down by 30%.
You'll find that things will feel a little off around your residential or commercial building, especially when the floors feel sloped and doors feel sticky when you open or close them. Foundation issues affect these areas. Foundation repair will let you eventually resolve them.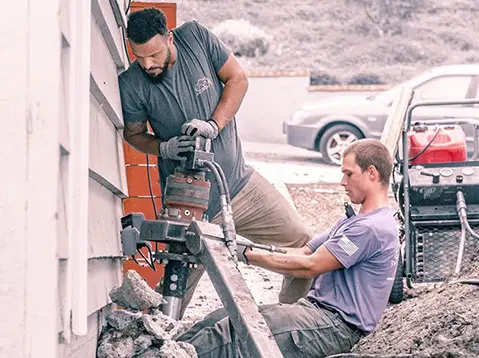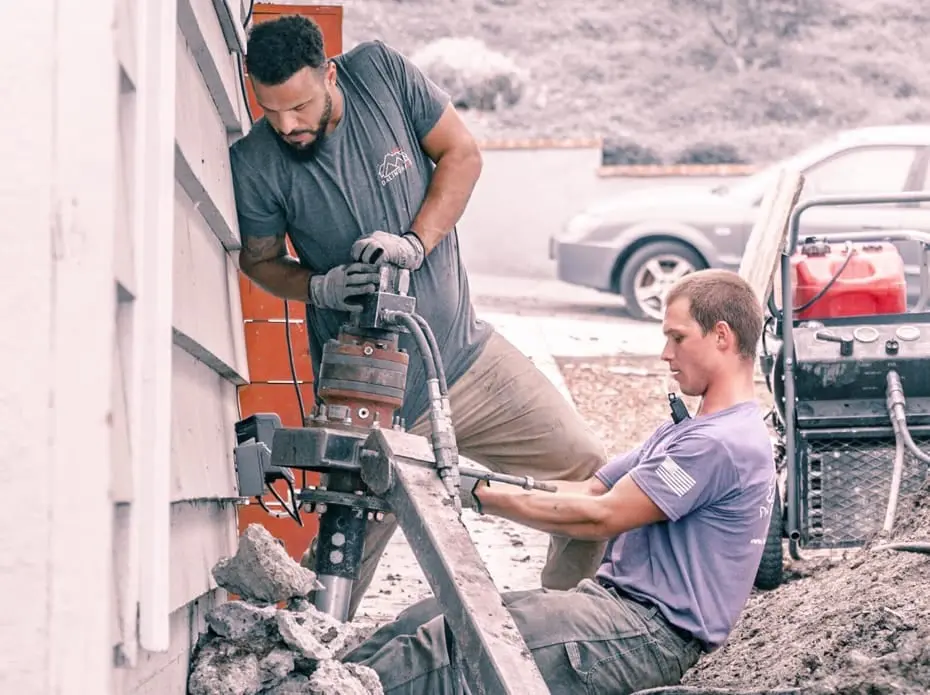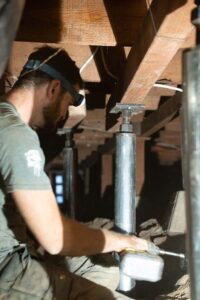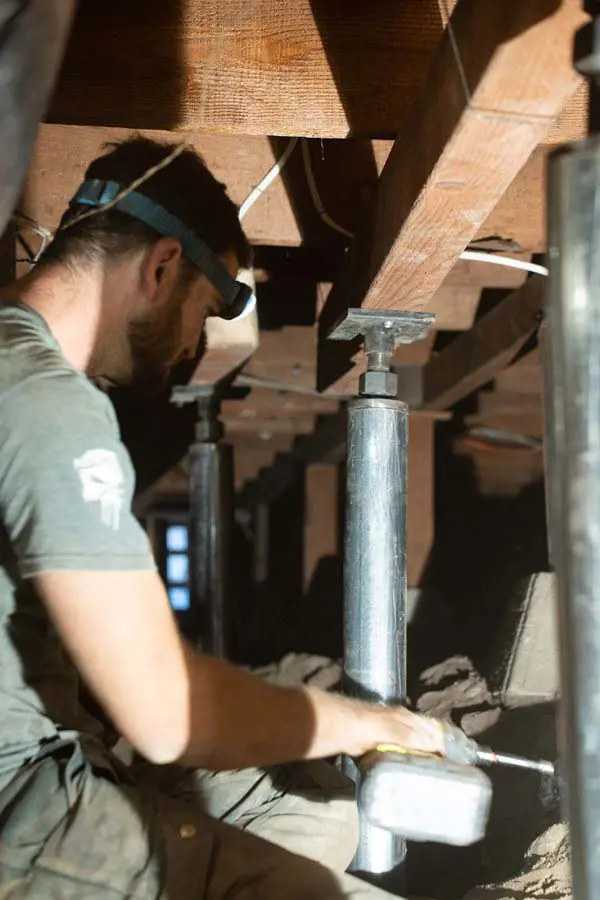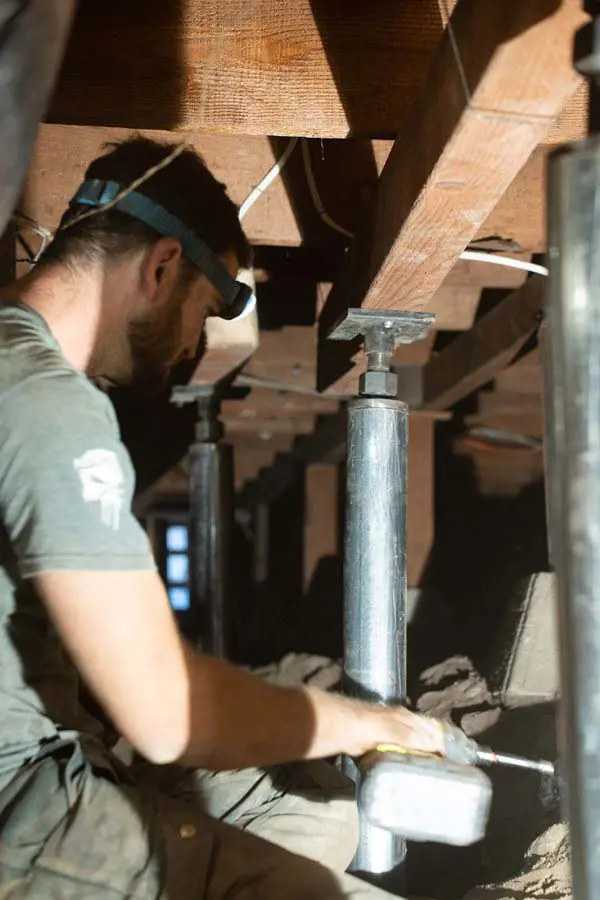 Drooping floors in your raised foundation home with a crawlspace make you feel as though you'll start to fall into the soil underneath. Crawlspace repair will have your floors being sustained just fine, taking away that uncomfortable feeling of falling into a void.
Hillside stabilization is necessary for keeping the soil where it's at, especially when lateral movement can exacerbate foundation issues you're already dealing with. Making sure your retaining wall works properly increases the likelihood of stabilizing the soil.
Soil erosion is a real thing when the property you own is contending with the ocean. You'll want to do seawall repair to make sure your seawall can protect the property you own, especially when it can affect the value. Plus, it keeps the structure you own safe.
Foundation repair, crawlspace repair, hillside stabilization, and seawall repair help maintain the stabilization, longevity, and value of your property in Del Mar, CA.
The next course of action – schedule a foundation inspection!
A foundation inspection is more than only checking out your foundation. We'll go into your crawlspace, take a look at your retaining wall, and assess the integrity of your seawall. For obvious reasons, you want to maintain the integrity of your Del Mar, CA, property.
If you're in Del Mar, CA, take the time to request a foundation inspection to prolong the longevity of your property well past your lifetime. Dalinghaus Construction is ready to help!
To schedule an appointment, you can go online or call (877)360-9277.