Foundation Repair In
The City of Palm Springs
When it comes to being hot, beautiful, and full of pools, Palm Springs, CA, is where it's at. With all that sunshine, you can expect good golf days and days to go for a swim.
The sunshine and heat will also be inconvenient for home and business owners who have to deal with foundation settlement.
But it doesn't have to be a major concern, especially when you have reliable and trusted foundation repair contractors to help you. Dalinghaus Construction has done over 2,000 projects for homes and businesses since 2015, working in Southern California, Arizona, and Nevada. With our team having over 100 years of combined experience, you can count on your foundation repair project to be done correctly and with high attention to detail.
Signs of foundation issues in Palm Springs, CA
If you see more than one of these signs start to show up in your home or business, it's recommended you contact a qualified and licensed foundation repair specialist. That way you can figure out exactly what is going on with your property.
Palm Springs, CA, home and business owners have a mix of gravely sand, fine sand, and clay loams to deal with, which present unique problems when it comes to foundation settlement. Being in the desert makes the environment dryer than some people are comfortable with. Soil drying up causes it to shrink, resulting in foundation settlement, or an area of your home or business from sinking.
When you experience foundation settlement, you want to make sure an experienced and trusted professional is there to help you with what you're experiencing. Dalinghaus Construction is here to help so your foundation is protected.
How will my foundation repair process go in
Palm Springs, CA

?
Even on the hottest of days, one of our Project Design Specialists will come out to your property to do a free 60-90 minute foundation inspection to see if there are any problems with your foundation.
Disclaimer – the inspection is free for properties NOT on the market. Real estate foundation inspections are $1,000, which is credited toward your foundation repair.
Your specialist will make a scaled diagram of your property with floor elevation measurements to see where the problem is and to figure out how it can be fixed.
Up next, you'll receive a foundation repair plan the day of or after your foundation inspection. The plan will be based on the findings on your property.
And if you've agreed to move forward with your foundation repair, the foundation repair will finally happen based on the plan and the required permits.
Common foundation repair methods that can be used in Palm Spring, CA
There are two methods Dalinghaus Construction uses for underpinnings: galvanized steel push pier and Helical piers.
Both serve the same purpose of being underpinnings to stabilize your foundation so it's no longer affected by foundation settlement.
Push piers are hydraulically driven into the soil using the weight of your structure until reaching competent soil or bedrock.
Helical piers are used if a building is too light, being installed separately from the foundation. They have helices at the bottom that allow them to be screwed into the ground as you would with a screwdriver, except using a helical torque motor. They are driven into the ground until reaching competent soil or the recommended torque.
Both are excellent in stabilizing your foundation and lifting the area of your home or business affected by settlement. It's great if you want everything to feel relatively level. This brings the area affected to maximum practical recovery.
Sometimes soil erosion or foundation lifting will create voids in the ground. To stabilize your slab-on-grade foundation, it will be reinforced by using Polyurethane foam. Polyurethane is used for void fill, deep injection, releveling, and soil densification. It expands rapidly, cures in 15 minutes, will be as hard as concrete, and is environmentally safe.
If you have cracks in your foundation, Epoxy will be gravity fed into the crack and dry to hold everything together. Carbon Fiber stitching can also be used. Smaller stitchings are used to cover the crack, strengthen your foundation, prevent future cracks, and keep water from seeping toward the rebar.
Reasons for foundation repair in
Palm Springs, CA
You don't want to feel uncomfortable as you sit in your own home or business. Let's be honest: cracks, gaps, and tilting chimneys are bothersome. They're cosmetic issues, but issues nonetheless. Foundation repair will at least let your deal with those cosmetic problems.
If your cosmetic problems are due to foundation issues, you won't be able to put a bandaid on a wound that needs stitches. The issues always come back. Foundation repair is like the stitching you can use to let that cosmetic wound heal.
You don't want your issues to become structural. This happens rarely, but it can happen. When it does, you're at risk of your property being red-tagged, meaning it's deemed unsafe to inhabit. Foundation repair will make it way less likely your home or business will be red-tagged unless your neglect your structure so much that it doesn't matter.
Foundation repair already isn't cheap. Putting it off will make it more expensive than you're comfortable with. After all, foundations don't magically heal themselves. The time for your foundation issues to be worse varies in severity. Either way, you'll want a foundation inspection sooner than later.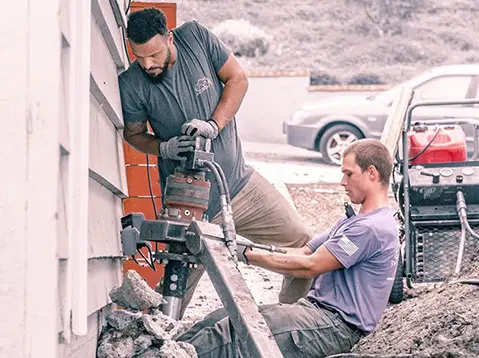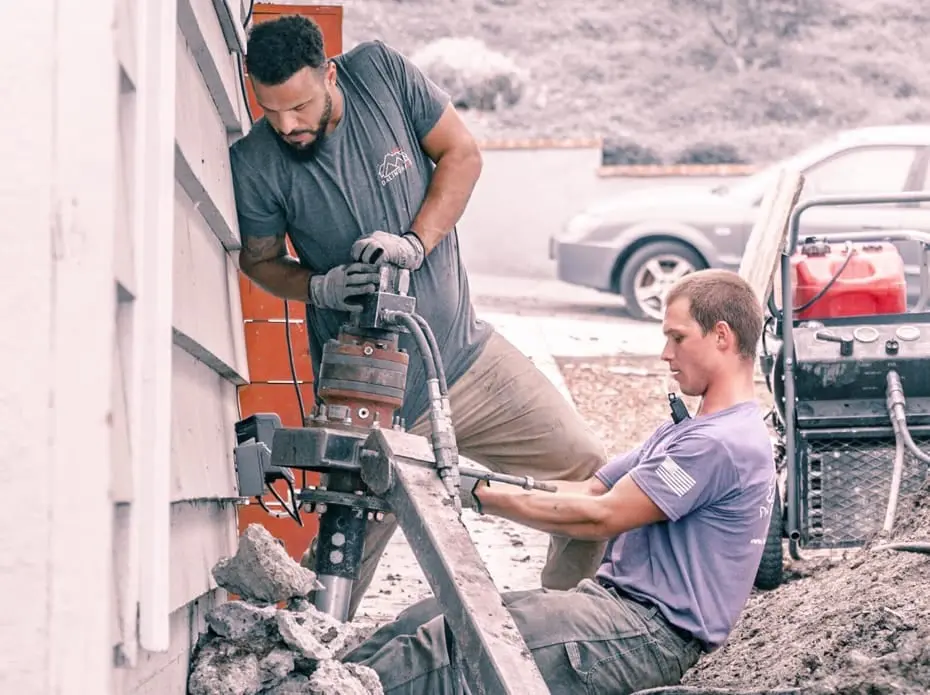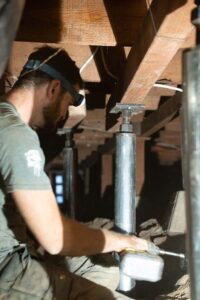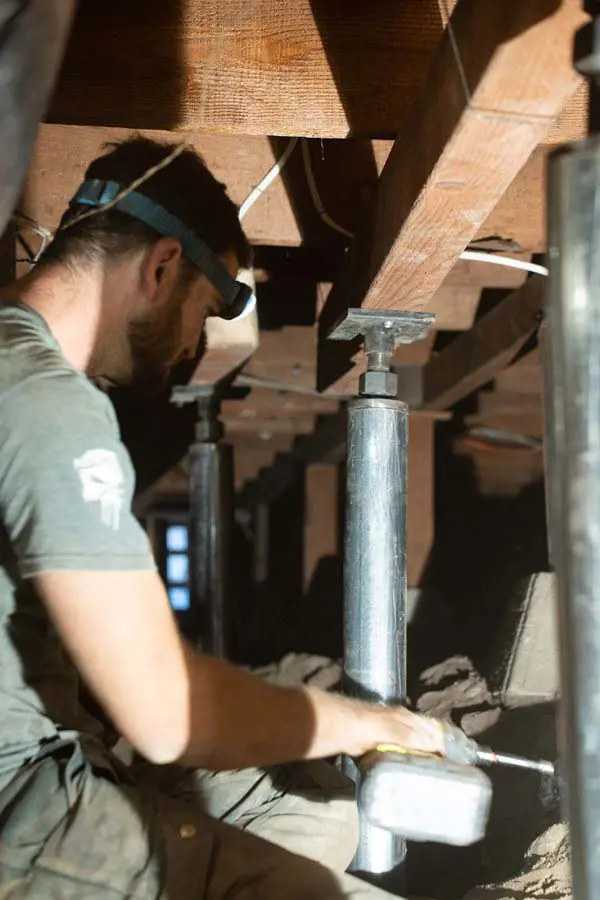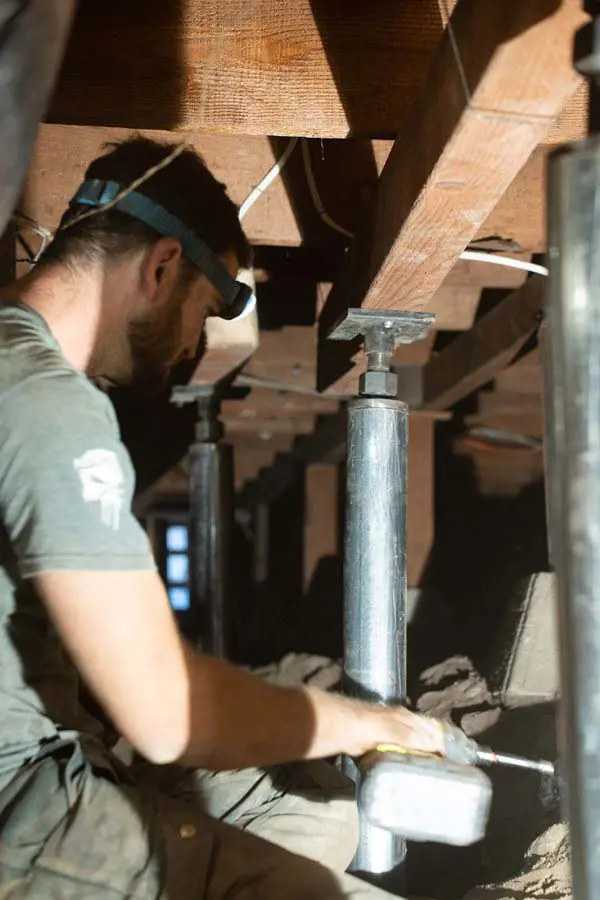 You'll have issues selling your property at full price with foundation issues. The issues have to be legally disclosed, which makes it less likely banks will loan to potential buyers. Cash buyers don't need banks. They can negotiate the price of your property down by 30%.
Things will certainly feel off as you go about your day-to-day. Your floors might feel slanted. Your doors and windows feel sticky, making them hard to open and close. You can at least prevent these signs from becoming worse. You can address those issues once everything has been stabilized.
You want your home or business to feel welcoming when someone steps inside. Someone else seeing these signs might not necessarily make them feel uncomfortable, but it can affect you. You can address the cosmetic damage without worrying about them reappearing due to foundation issues.
You want to protect your number one investment in life. That makes sense, right? Foundation repair can offer you stability, longevity of your home or business, and maintains your property value.
Schedule your free foundation inspection in Palm Springs, CA
Your foundation repair should be taken seriously for your sake at the very least. You don't want the little issues to get bigger.
If you're in Palm Springs, CA, you'll want to schedule a foundation inspection if any of the signs start bothering you. Dalinghaus Construction can help with your foundation repair needs.
Don't wait – schedule your foundation inspection today!