Foundation Repair In
San Luis Obispo, CA
When it comes to a fantastic university, a rich history, interesting abandoned architecture, and intriguing history, San Luis Obispo, CA, is one of the many cities in the world to hold all these things. You have the birthplace of Zac Efron and the starting area for the writings of Weird Al Yankovic and his music as he attended Cal Poly.
It's also an area where home and business owners are prone to dealing with issues regarding their foundations and failing retaining walls.
But that's where a licensed and qualified foundation repair contractor comes in. Dalinghaus Construction has been on the scene since 2015, being one of the leading foundation repair contractors in Southern California, Arizona, and Nevada. We've done over 2,300 foundation repair projects for properties like those in San Luis Obispo, CA. Our experienced team of professionals can handle foundation repair projects of any size, specializing in methods such as foundation stabilization, foundation leveling, hillside stabilization, and crawlspace repair.
Signs of foundation issues in San Luis Obispo, CA
Look for any of the signs below before calling a foundation repair contractor. One of these signs might not be foundation related. More than one is when you should have your foundation looked at.
You'll know you have any issues with your crawlspace when you can see and feel your floor start to sag in certain locations. This means either the wood in your crawlspace is failing or the posts and pads aren't supporting your floors.
You'll know you need hillside stabilization when you can see your retaining wall start to bow, buckle, lean, and even crack. This shows the lateral moving soil overpowering your retaining wall.
San Luis Obispo, CA, has plenty of loamy and clay soils that are susceptible to expansion and shrinkage based on the amount of moisture present. This causes differential settlement, causing an area of your home to slowly sink into the ground and cause damage to your property.
You'll want someone with expertise to come onto your property and see what's going on. Dalinghaus Construction provides quality foundation repair solutions and is ready to help keep your property safe from foundation issues.
What is the foundation repair process in
San Luis Obispo, CA

?
The start of your foundation repair process involves one of our Project Design Specialists coming to the doorstep of your property to conduct a FREE 60-90 minute foundation inspection.
Note – if it's a foundation inspection for properties on the market, it will cost $1,000, which is credited toward your foundation repair.
This will be on a scheduled day – which you can schedule either online or by calling Dalinghaus Construction at (877)360-9277 – where the specialist will go around your property looking for the signs of foundation issues while drawing out a scaled drawing of your home or business. This will be with floor elevation measurements to see the area most affected by foundation issues.
On the day of or after your foundation inspection, your Project Design Specialist will send a foundation repair plan your way, which will include a full report, the scaled drawing, and the recommended plan.
If you agree to move forward with your foundation repair, a date will be scheduled to have your project start. Then your foundation repair will be done!
Foundation and crawlspace repair methods in San Luis Obispo, CA
To combat foundation settlement and keep your home or business stabilized, Dalinghaus Construction uses galvanized steel Push pier and Helical pier underpinnings.
Both of them have the same purpose in helping your home or business but have different methods of installation. What will be used depends on the circumstances that you're dealing with. If a building is heavier, push piers are an excellent choice since the weight is used to hydraulically drive the piers into the ground until reaching competent soil or bedrock. Where push piers aren't as effective, Helical piers are screwed into the ground separate from the building until reaching competent soil or the recommended torque. They're then attached to the foundation.
Not only can both underpinnings stabilize the foundation, but they can also help lift the areas affected by foundation settlement. Think of it as a bonus when you have the rest of your home or business back to maximum practical recovery.
When you lift a slab or your property is plagued by soil erosion, Polyurethane foam is injected into the ground to densify and strengthen your soil, all the while providing stabilization. Polyurethane is effective, especially when the stuff expands rapidly, cures in 15 minutes, is lighter than concrete, can be as hard as concrete, and is environmentally friendly.
Your raised foundation with a crawlspace will need support when your floors feel saggy. When the girder beams or posts and pads deteriorate, a production team will come in to shore up and replace those pieces of wood. That or crawlspace jacks will be installed in your crawlspace to provide additional support to your floor.
As for foundation cracks, this can happen in a couple of ways. The first is having Epoxy be gravity fed into a crack until drying. That or Carbon Fiber stitching will be applied to strengthen your foundation and prevent water from getting between the cracks.
What about hillside stabilization?
If your retaining wall is failing due to hydrostatic pressure, weep holes will be installed to let the water escape.
For stabilization, Helical tiebacks are put into the wall and soil. They work similarly to helical piers since they have helices, except they're installed horizontally until reaching competent soil or bedrock. They're then anchored into your retaining wall to provide additional support.
Reasons for foundation repair, crawlspace repair, and hillside stabilization in
San Luis Obispo, CA

?
As you may have noticed earlier, foundation issues cause much damage, especially cosmetic. They're not fun to look at and uncomfortable to deal with. They don't magically get better, either. Foundation repair will let you face cosmetic issues and have them be a permanent solution.
While this doesn't happen often, cosmetic issues can become structural if you ignore your foundation isn't fixed. Structural issues aren't fun to deal with and put your home or business at risk of being red-tagged.
You might not be conscious of it, but foundation issues are likely affecting your day-to-day, especially when doors and windows feel sticky when you open and close them. And your balance might feel a little off, especially when one part of your floor feels flat while the other is at an angle.
Foundation repair doesn't get cheaper over time. When foundation settlement becomes worse and the cost of materials increases, you can expect your project to be more extensive. You don't want the damage to your home or business to worsen with a bigger hole in your pocket.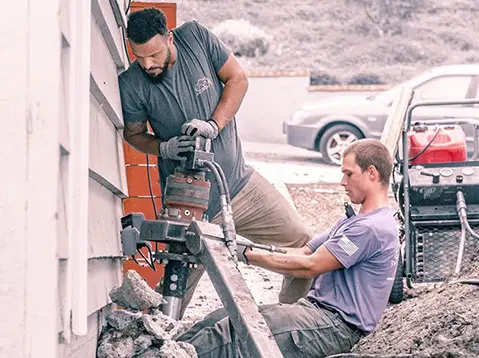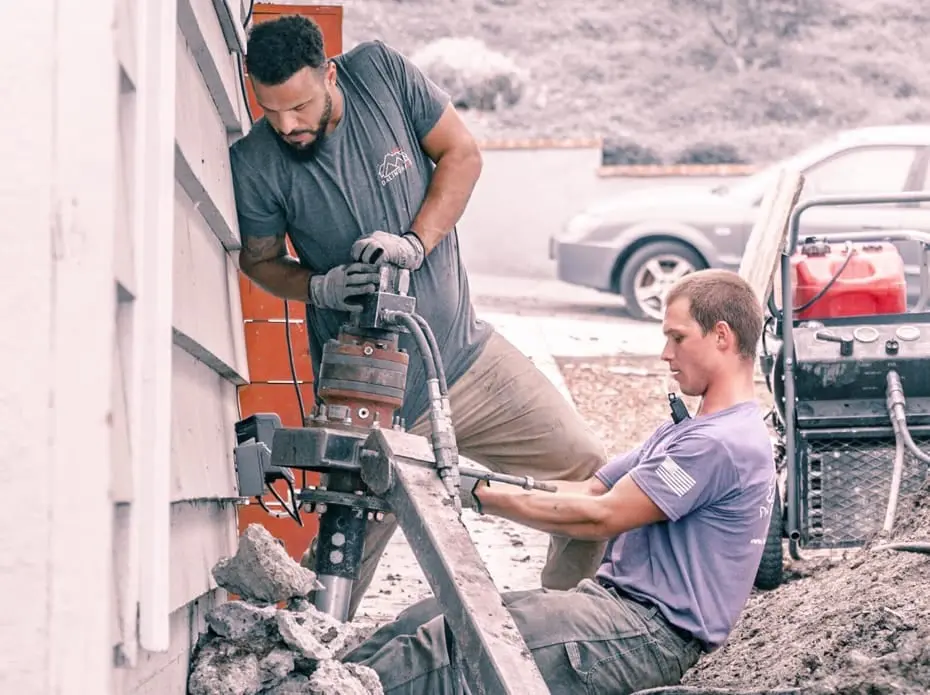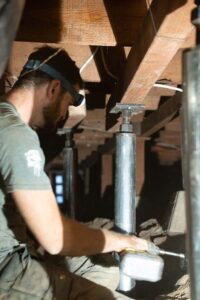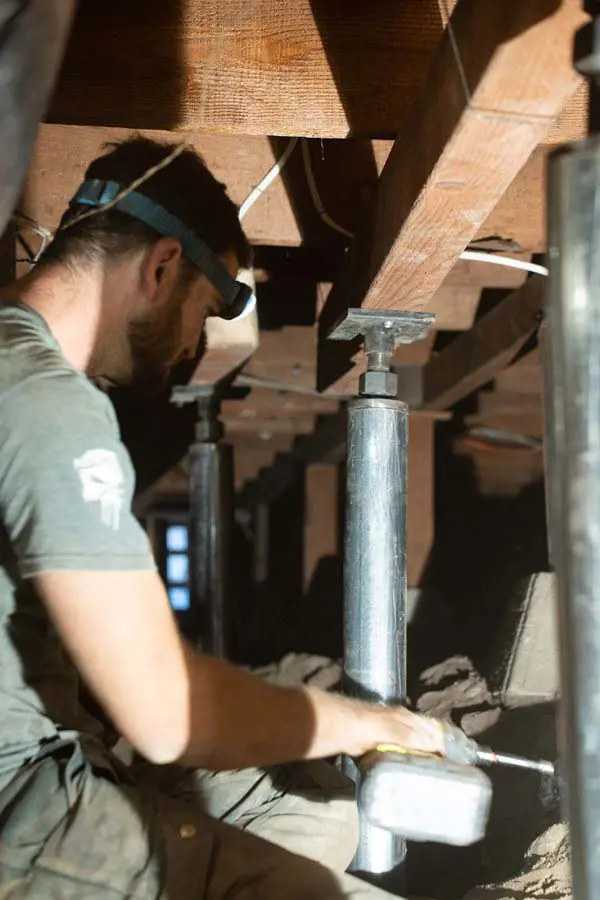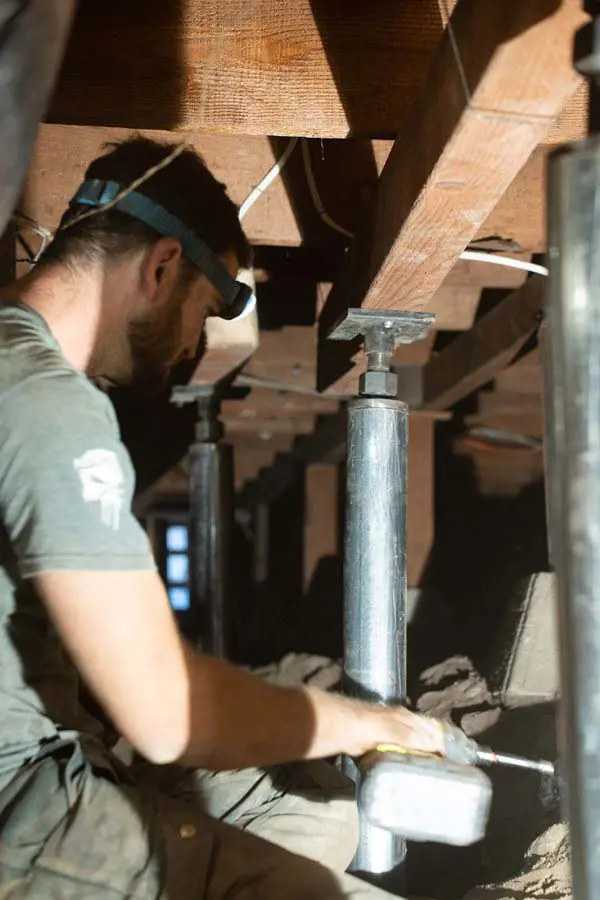 Foundation issues cause problems for your property value. These issues need to be legally disclosed when your property is on the market. Your buyer base is limited when banks don't loan for properties with these issues. When you're limited to cash buyers, they can negotiate your property value down by 30%.
Want the floored on your raised foundations to feel normal again as though you won't fall through? Crawlspace repair is the way to go to have your floors back to how they used to work.
Lateral moving soil doesn't only affect your property but can exacerbate foundation and hillside issues. Keeping your retaining walls up and running will prevent the issues from getting worse. Keep the soil where it's at.
Foundation repair, crawlspace repair, and hillside stabilization help maintain the longevity of your property and keeps areas affected by problems stabilized. It also broadens your buyer base and maintains value if you decide to put your property on the market.
Protect your property in San Luis Obisbo, CA – schedule a foundation inspection
Protect your number one investment and make sure it lasts longer than your lifetime. You can add stability to your property and state of mind, not worrying about these issues becoming worse.
If you live in San Luis Obispo, CA, make sure you have your property checked. You can have your foundation inspected and at least a plan of repair.
To schedule an appointment, you can go online or call (877)360-9277.