Consistently sunny, with plenty of trails nearby, a decent amount of dining options, and a friendly, family-oriented place, Las Flores, CA, is a comfortable place to live for residents to live and commercial property owners to thrive.
It is also an area home and business owners are susceptible to dealing with issues regarding their foundation, crawlspace, and retaining wall.
Not to worry. There are plenty of reliable and trusted foundation repair contractors that can take care of these issues. Dalinghaus Construction can help you with foundation stabilization, foundation leveling, deep injection with Polyurethane foam, crawlspace repair, and retaining wall repair. We've been in the foundation repair business since 2015, servicing over 2,300 property owners in Southern California, Arizona, and Nevada. Our team of experienced foundation repair professionals has been trusted by property owners like you to complete projects of any size with accuracy you can count on.
Signs of foundation, crawlspace, and retaining wall issues in Las Flores, CA
You want to look for these signs if you think your foundation has issues. You'll find more than one. An isolated issue isn't suggestive of a larger issue. Here are the signs you should look for.
If you're in a raised foundation home with a crawlspace, you can feel your floor get droopy or sag when you have a crawlspace issue. This will happen because either A) the wood holding up your floor is deteriorating or B) your posts and pads aren't properly holding up your floor.
You'll know your retaining wall is failing when it bows, buckles, leans, and cracks. This is often due to moisture aiding the lateral movement of the soil.
There is plenty of clay soil in Las Flores, CA, which is prone to expansion and shrinkage based on the amount of moisture present. Clay soil expands when moisture is present. Less water means your clay soil is going to shrink and compact. This results in your property dealing with foundation settlement, which means an area of your residential or commercial building is slowly sinking into the soil.
These conditions require special attention from a licensed and qualified foundation repair professional. Dalinghaus Construction can inspect your property for these issues and develop a quality solution for your foundation, crawlspace, or retaining wall.
The foundation repair process
Remember, this involves repair for your foundation, crawlspace, and retaining wall. We don't make this process difficult for you. We put it in 3 easy steps.
Step one:
your foundation inspection
After scheduling your initial 60-90 minute foundation inspection, a Project Design Specialist will be at your property to look for signs, take measurements, and inform you of the reason you're experiencing these problems.
Foundation inspections are free unless they're for properties on the market. Real estate foundation inspections are $1,000, which will be credited toward your foundation repair.
Your specialist also creates a scaled diagram of your home or business to find the area affected by issues and create a solution best for your needs.
Step two:
Receiving your foundation repair plan
On either the day of or after your initial foundation inspection, you'll receive your foundation (or crawlspace or retaining wall) repair plan. This includes a CAD drawing of your property, the recommended repair plan, and a full report on what was found during your initial inspection.
From here, it's up to you whether or not you want to continue with your repair.
Step three:
the repair is underway
If you agree to continue with your repair, your project will be scheduled, underway, and completed to resolve your foundation, crawlspace, and retaining wall issues
Foundation repair methods in
Las Flores, CA
When you're dealing with foundation settlement, you want to have an effective underpinning system put in. Dalinghaus Construction uses galvanized steel Push pier and Helical pier underpinning systems that are effective at foundation stabilization and can be used for a bonus of foundation leveling (if you decide to go that route). Foundation leveling means you lift the area affected by foundation settlement to maximum practical recovery.
The difference between these galvanized steel systems is how they're driven into the soil.
Push piers use the weight of your home or business to be hydraulically driven into the ground until reaching competent soil or bedrock.
Helical piers can be driven in separate from the building if it's too light. The helices at the base allow them to be driven in like a screw until reaching competent soil or the recommended torque. They're then attached to the retrofit bracket that's bolted to your foundation.
Whether you decide to lift your slab-on-grade foundation building or you're dealing with soil erosion, you'll need additional stability using deep injection with Polyurethane foam. Polyurethane is effective when it comes to soil strengthening, filling voids, and releveling buildings. It's rapidly expansive, can be as hard as concrete when under enough pressure, cures in 15 minutes, and is environmentally safe.
Crawlspace repair happens when a production team navigates through your crawlspace to shore everything up to replace deteriorated wood holding your floors and/or put in crawlspace jacks to hold up your floor.
As for foundation crack repair, we can either gravity feed a glue-like resin called Epoxy until the crack is filled and dries, or apply a Carbon Fiber wrap can be applied on top of the gap to provide strength and prevent water from getting between the gaps.
How does retaining wall repair happen?
More and more moisture being added behind your retaining wall is one of the top contributors to failure. To relieve that hydrostatic pressure, weep holes will be retrofitted to allow moisture to escape.
For hillside stabilization and to stabilize your retaining wall, Helical tiebacks will be used. They are put in through your retaining wall and driven into the soil until reaching competent soil or the recommended torque. They're then anchored to your retaining wall to provide that additional stability.
Reasons for foundation repair, crawlspace repair, and retaining wall repair in Las Flores, CA
Cosmetic damages are most apparent when your foundation issues want your attention. Those damages don't look good for your property. Have your foundation repair done to fix those damages.
If you're not careful or choose to be negligent of your foundation issues for a long time, the cosmetic damage can escalate to becoming structural. We don't see this too often, but it does happen. Have foundation repair done to prevent the damage from becoming that severe.
Problems with your foundation, crawlspace, and retaining wall don't heal themselves. They need to be repaired by a qualified and licensed professional. These issues become worse over time.
If you're feeling your floor sag, your doors are difficult to open and close, or your floor feels like it has a slope, it's because of foundation issues. Your day-to-day is being affected. Foundation repair allows the opportunity to fix these inconveniences and make your days easy again.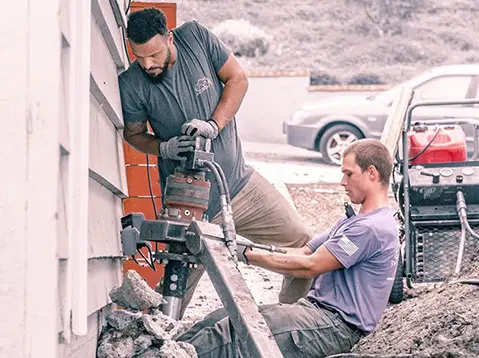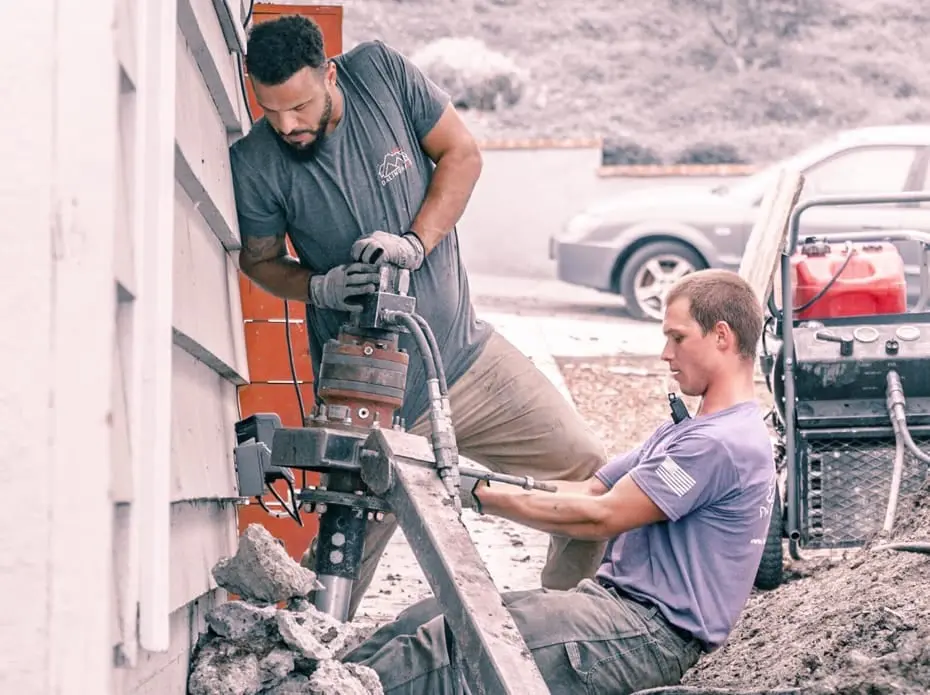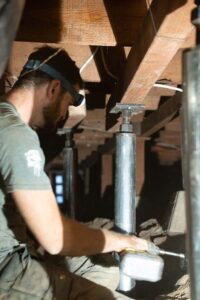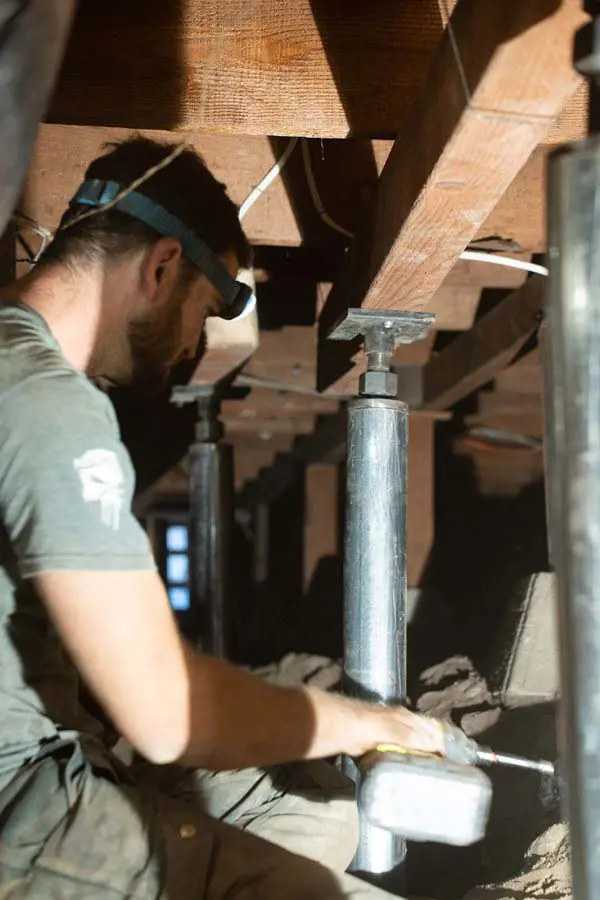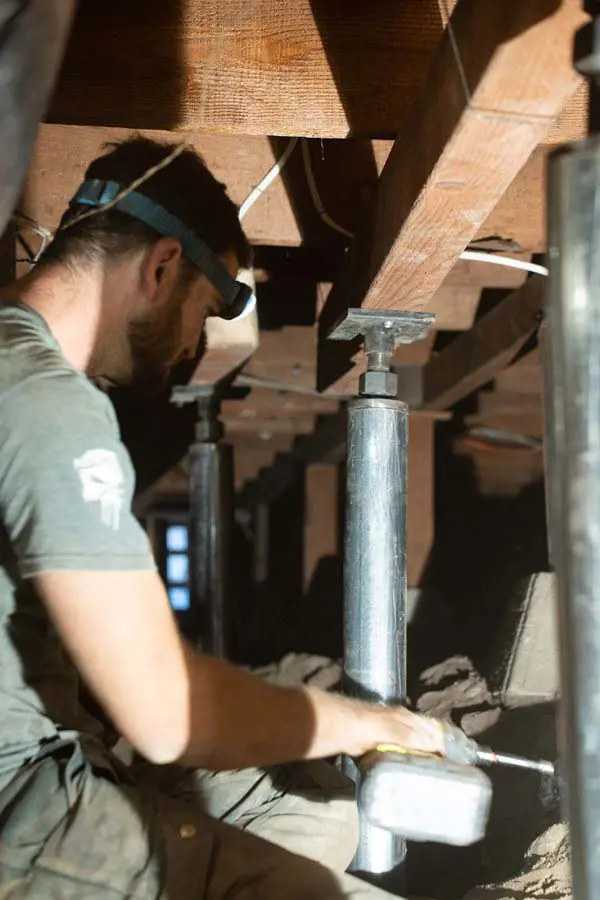 You want the floors of your raised foundation with a crawlspace to work normally. Crawlspace repair lets you take care of those issues and gets rid of the hazard of saggy floors.
Lateral moving soil can seriously affect your property by exacerbating already existing foundation issues. Retaining wall repair aids in keeping the soil where it's at and maintaining hillside stabilization.
Any of these issues must be legally disclosed when deciding to put your property on the market. You'll limit your buyer base since banks are less willing to loan to damaged properties, meaning you're limited to cash buyers, who can negotiate your property down by 30%.
If you want to ensure the longevity, stability, and value of your property past your lifetime, foundation, crawlspace, and retaining wall repairs are essential. These repairs prevent further damage. Stop the problems before they can get worse.
Where can you start? Schedule a foundation inspection!
The well-being of your residential or commercial property makes sense. It's one of the top investments in your life. Make sure it lasts longer than you do.
You can schedule a foundation inspection with Dalinghaus Construction to have one of our Project Design Specialists take a look at your property.
You can go online or call (877)360-9277 to schedule a foundation inspection today.