Foundation Repair In
The City of Westlake Village, CA
There is a rich history that exists in Westlake Village, CA, going as far back as the Chumash Indians 3,000 years ago. After settling in the area, the population is now over 8,000 in a beautiful climate with alluring neighborhoods and thriving businesses.
While many of the neighborhoods in the city are award-winning, residential and commercial properties still have to deal with foundation and hillside-related issues.
To keep up the integrity of the award-winning neighborhoods, Dalinghaus Construction has solutions for foundation stabilization, foundation leveling, crawlspace repair, and hillside stabilization. We've worked in cities like Westlake Village, CA, as well as other areas of Southern California, Arizona, and Nevada. After 2,300 foundation repair projects since 2015, our team of experts can take on any job of any size that will stabilize and ensure the longevity of your property.
Signs of foundation, crawlspace, and hillside issues in Westlake Village, CA
Make sure you're calling a qualified and licensed foundation repair contractor when you see any of these signs. If you only see one sign, don't think too much about your problems being foundation related. When you have more than one sign, you'll want to contact someone to check out your property.
When you feel the floors of your raised foundation home get droopy or start to sag, this means something is going on with your crawlspace. Either your wood is deteriorating or the posts and pads aren't doing their job of holding up your floors.
Hillside issues will make themselves present when your retaining wall starts to lean, bow, buckle, and even crack. Lateral movement with the help of gravity and hydrostatic pressure can put more pressure on your wall than it can handle.
Residents and business owners face challenges in Westlake Village, CA, especially with the area having predominantly clay soil that is susceptible to expansion and shrinking. This depends on the amount of moisture present. Clay soil absorbs moisture to cause expansion, while a lack of moisture will cause shrinkage. Shrinking soil will cause residential or commercial buildings to sink into the ground, referred to as foundation settlement.
These conditions need attention from a trusted foundation repair contractor with years of experience. Dalinghaus Construction offers these services to help keep your home or business safe from foundation issues.
How will my foundation repair process go in
Westlake Village, CA

?
Your process will start with a scheduled 60-90 minute foundation inspection on your Westlake Village, CA, property with one of our Project Design Specialists. These inspections are free, except for real estate foundation inspections, which will be $1,000 which is credited toward your foundation repair.
A Project Design Specialist will go around your property to assess the problem you're experiencing, creating a scaled drawing with floor elevation measurements to evaluate your property properly.
To schedule a foundation inspection, you can go online or call (877)360-9277.
Next, you'll receive a foundation repair plan the day of or after your foundation inspection based on what was found. And if you finally agree to move forward with your repair, your project will be scheduled and underway until completion.
Common Methods for foundation repair in
Westlake Village, CA

?
Dalinghaus Construction uses galvanized steel underpinnings in the form of Push piers and Helical piers to stabilize your home or business. They both serve the same purpose but are installed differently.
Push piers are hydraulically driven into the ground using the weight of your home or business until reaching competent soil or bedrock.
Helical piers will be used if your structure is too light for push piers to be effective. They're installed separately from the building and are attached to your foundation once the pier reaches competent soil or the recommended torque. They're installed using helices at the base of the pier that let them be screwed into the ground using a helical torque motor.
Both underpinnings also allow foundation leveling, which can be thought of as a bonus to foundation stabilization. You can lift the area of your home or business to maximum practical recovery. That way your floors and the rest of the house are as close to level as possible.
Foundation leveling or soil erosion will cause voids in the soil that need to be filled to stabilize a slab-on-grade foundation. Polyurethane foam is used so the soil is densified and more stability is added to your home or business.
Sometimes your crawlspace needs to be repaired, regardless of lifting your home with a raised foundation. A production team will do crawlspace repair to replace deteriorated wood or install crawlspace jacks to help support your floor.
Pesky cracks will make themselves present when your property deals with foundation settlement. They can be addressed in a couple of ways. A glue-like resin known as Epoxy is gravity fed into a crack until it fills and dries. Carbon Fiber stitching is used to cover cracks to strengthen your foundation and block water from getting access to the rebar inside.
How is hillside stabilization done for my Westlake Village, CA, property?
A failing retaining isn't reassuring to see, especially when you want to prevent the soil from affecting your property. Helical tiebacks will be put into your retaining wall for hillside stabilization. They're very similar to helical piers, except they're put in at a more horizontal angle until reaching competent soil or the recommended torque. They're then anchored to your retaining wall to provide extra strength and effectiveness at holding back the soil.
Reasons for foundation repair in
Westlake Village, CA
Foundation issues don't help in making your home or business look good. Sure, the cosmetic damage might not be apparent to someone looking from far away. But they'll stand out to you.
Your foundation repair prevents cosmetic damage from getting worse to the point where it becomes structural. It doesn't happen often where the damage becomes structural, but it has happened before.
The damage doesn't get better if you don't go through with your foundation repair. You might be able to cover the damages, but they always come back. If you want to take care of those damages permanently, foundation repair is the way to go.
Foundation repair already isn't cheap and damage doesn't get better. The cost of foundation repair tends to also become more expensive as more issues arise and the price for tools and equipment increase.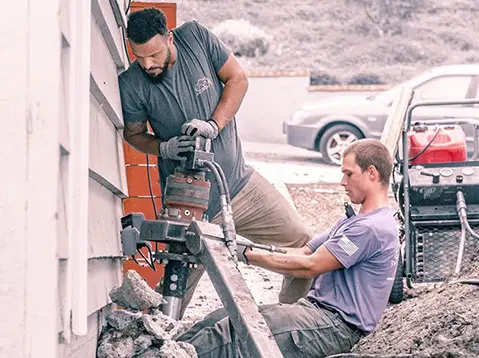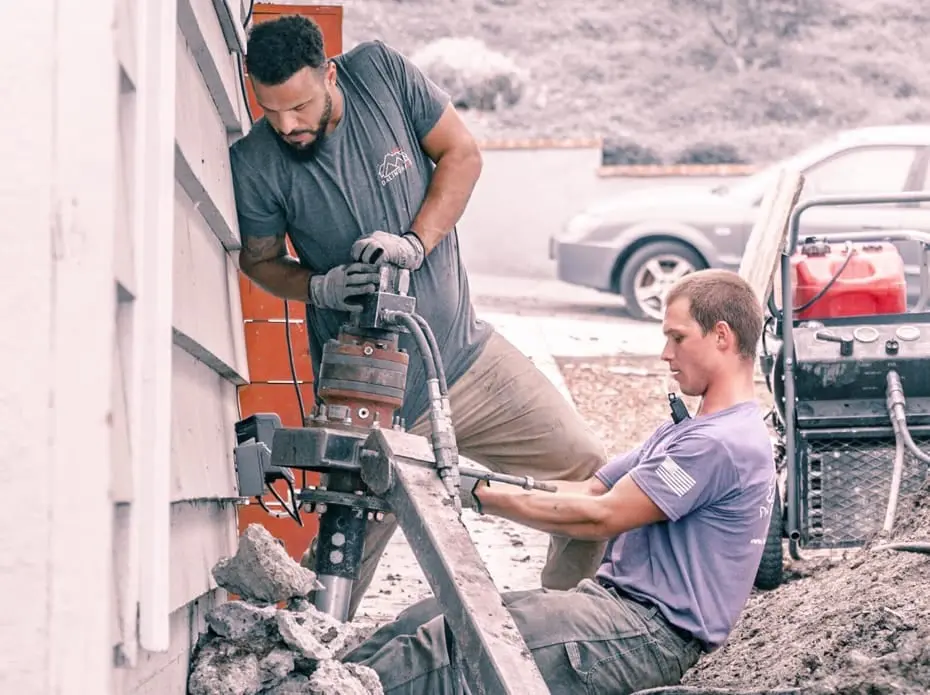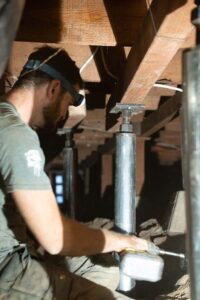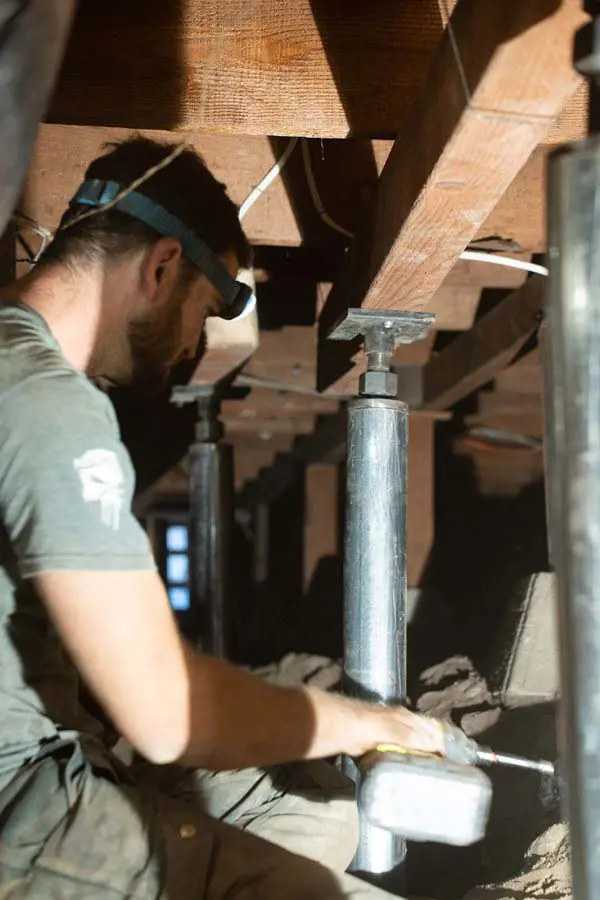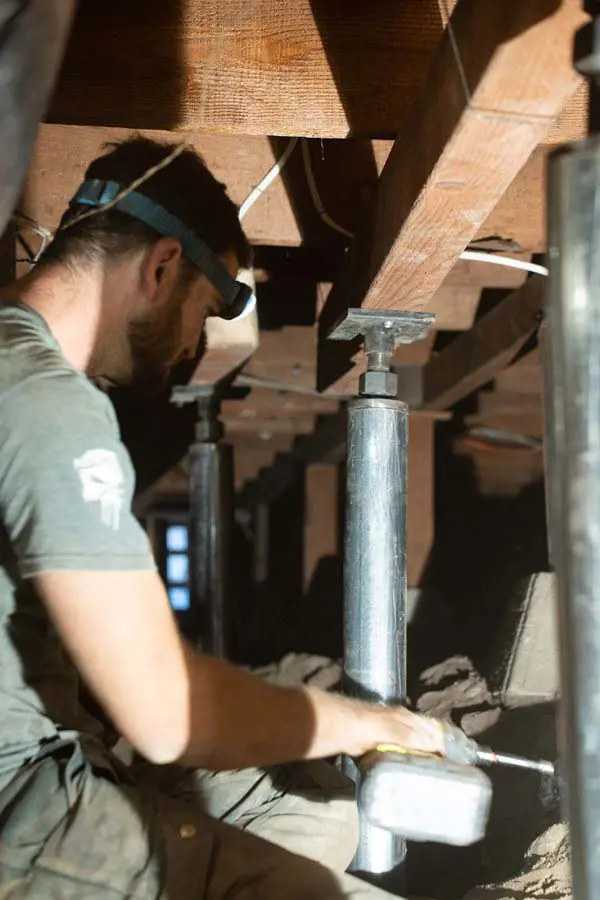 Crawlspace repair will have your floor feeling normal again, which is important when you walk around your own home. You won't need to worry about potential hazards because you didn't go through with your crawlspace repair.
Keep the soil where it's at so your residential or commercial building isn't affected by lateral movement. Hillside stabilization helps keep the land where it's at.
Any damages to your foundation need to be legally disclosed if your property is on the market. Banks are less likely to loan for properties with these issues, which can limit you to Cash Buyers. They can negotiate the price down by 30% of its full value.
If you're looking for stability and longevity for your property, foundation repair, crawlspace repair, and hillside stabilization make sense to protect one of your top investments.
Worried about foundation issues? Schedule your foundation repair today!
It makes sense to protect your property, especially with all the time, dedication, and money you put toward it. Thankfully, you can feel a little more in need when you have foundation repair contractors that are here to help.
For the sake of protecting your property and preventing the damages from getting worse over time, you can schedule an initial foundation inspection and go from there.
To schedule an appointment, you can go online or call (877)360-9277.