All things need support and that goes for your concrete slab as well.  An unsupported slab can cause large scale problems down the road.  Concrete, unless it is designed to be unsupported, needs to have a constant contact with the soil below it to keep it's structural integrity in tack.  Even after a home is lifted, you will need to have the newly formed "hollow" space between the bottom of the slab and the soil filled.  We utilize polyurethane foam injections to do just this.  On top of filling the voids and supporting the slab, we can also lift any areas that may have a deflection or a sag in the concrete slab.
This void filling can be done utilizing polyurethane or a mud grout mixture.  The reason that we utilize a polyurethane material is that it doesn't add a massive amount of weight to the soils.  The less weight on the soils, the less chance your slab will experience movement in the future.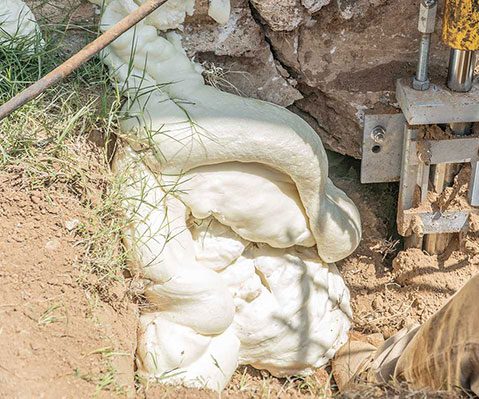 Learning the reasoning behind the Why, When, and How we do things or services are suggested will allow you to make a rational educated decision during any service that is offered by Dalinghaus Construction.  We believe in having the most educated customers in the industry.