Foundation Repair In
The City of San Diego
The beautiful sunny San Diego. The city is blessed with wonderful weather, decadent food, and an ocean view with a sunset that is a perfect conclusion to the day.
Fun fact: The setting of the 2005 comedy movie Anchorman is in San Diego.
It's hard to beat the beautiful San Diego, CA. The city is next to the ocean and hillsides. However, these factors can be problematic for San Diego home and business owners. There are issues with foundation settlement, seawall failure, and hillside instability.
But don't worry too much about that. Like beautiful San Diego and its weather, there are foundation repair contractors like Dalinghaus Construction you can count on. We specialize in foundation repair, crawlspace stabilization, hillside stabilization, and seawall repair. We've worked on over 2,000 projects in Southern California, Arizona, and Nevada, being one of the trusted foundation repair companies in San Diego, CA, since 2015. We bring experienced professionals who finish the job with a level of accuracy you can bank on.
Signs of foundation, seawall, and retaining wall issues for a San Diego, CA, home or business.
You'll find more than one sign to indicate your home or business having foundation issues. It won't be like the ocean where high tide gets you and your towel out of nowhere as you lay on the beach.
Your raised foundation home might have your floor starting to bow out or sag to indicate crawlspace issues. If you go inside your crawlspace, you might see deteriorating wood or your posts and pads aren't holding your floor up properly.
You'll know you're having hillside instability when your retaining wall starts to lean, bow or buckle.
Seawalls are very similar to retaining walls, except they deal with land and the ocean. So along with a seawall starting to lean, bow, or lean, you might also see concrete spalling and/or rust stains.
San Diego, CA, property owners have their whole plethora of foundation issues with the different soil types, clays, and sands. Clays in particular are prone to expansion and shrinkage depending on the amount of moisture present, temperature, and other factors in the environment.
You want to make sure you have an experienced professional to help you with your issues. Dalinghaus Construction serves in San Diego, CA, helping keep homes safe for local San Diegans.
How do you do foundation repair and crawlspace repair in
San Diego, CA

?
When it comes to underpinnings that are affordable and effective, Dalinghaus Construction prefers to use galvanized steel underpinnings instead of concrete. We use push piers and helical piers.
Both serve the same purpose of stabilizing your home from foundation settlement or the structure on your property from sinking. Think of them as hands holding your home or business up so it doesn't fall and hurt itself. Each of them is driven into the soil until reaching competent soil or bedrock.
Using the weight of a structure, push piers are hydraulically driven into the ground. Helical piers are installed separately using a helical torque motor. Helical piers can be driven until reaching competent soil or bedrock, but they can also be installed until reaching the recommended torque.
Not only can these piers be used for stabilization, but they're also effective for foundation lifting, which brings the area affected by the settlement to maximum practical recovery.
When you lift your slab-on-grade home or business, there are voids in the ground that need addressing. This will be done using polyurethane foam, which is injected into the ground and rapidly expands, becoming as hard as concrete when it cures (in a 15-minute timespan).
Polyurethane is used for deep injection, void fill, soil strengthening, and releveling.
When it comes to lifting a raised foundation home, some things need to be fixed in your crawlspace. So pieces of wood to support your floor will be replaced, especially posts and pads that aren't doing their jobs as well as they could. Crawlspace jacks will be put in place of the posts and pads to hold up your girder beams.
Crawlspace repair will also happen if the wood is deteriorating. Everything will be shored up and replaced so your floor is supporting you on the best and worst of days.
How do hillside stabilization and seawall repair happen?
Both types of repair are very similar except for some environmental factors. Retaining walls and seawalls both retain soil and deal with hydrostatic pressure. When pressure is applied, you might see these walls start to bow, crack, or buckle.
Cracking seawalls will have carbon fiber stitching applied on cracks to reinforce, strengthen, and prevent water from getting in between them. That way water won't oxidize the rebar.
And depending on the type of seawall you have, water may be going through weep holes, which also takes soil with it. Due to this, you'll have voids in the soil, which need to be strengthened via polyurethane.
Fun fact: Polyurethane is environmentally friendly!
As for retaining walls, they will have helical tiebacks installed into them until reaching competent soil or the recommended torque. These are similar to helical piers, except they're installed more horizontally. They're anchored into the wall so the lateral movement of the soil won't cause more damage as it tries to move.
Why should my San Diego, CA, property receive
foundation repair, crawlspace repair, hillside stabilization, and seawall repair

?
Foundation issues will bother you. You may not overtly know it, but the cracks and gaps you see around the area of your home or business affected by foundation settlement stick in your brain. Those cosmetic issues won't look better if you put off foundation repair.
Foundation settlement gets worse before it gets better. Maybe heavy rains (when they happen) can temporarily cause the soil to expand and make your home or business relatively level again, but that's incredibly rare and only lasts for a short time. And they'll always come back. Foundation repair will let you take care of cosmetic problems without them coming back due to your foundation.
The hope is that the extent of the issues you face with your home or business is cosmetic only. That's how it is most of the time, but they can become structural if you refuse to do anything about your structure over time.
The cost of your property with foundation issues decreases significantly as you try to sell on the market. Plus, banks are less willing to loan on these properties, which limits your buyer base. Cash Buyers can negotiate the cost of your property down by 30%, which is a huge chunk of money out of your pocket.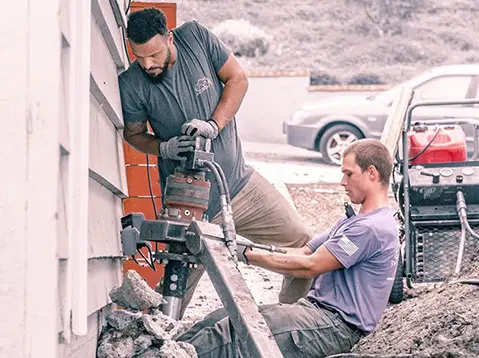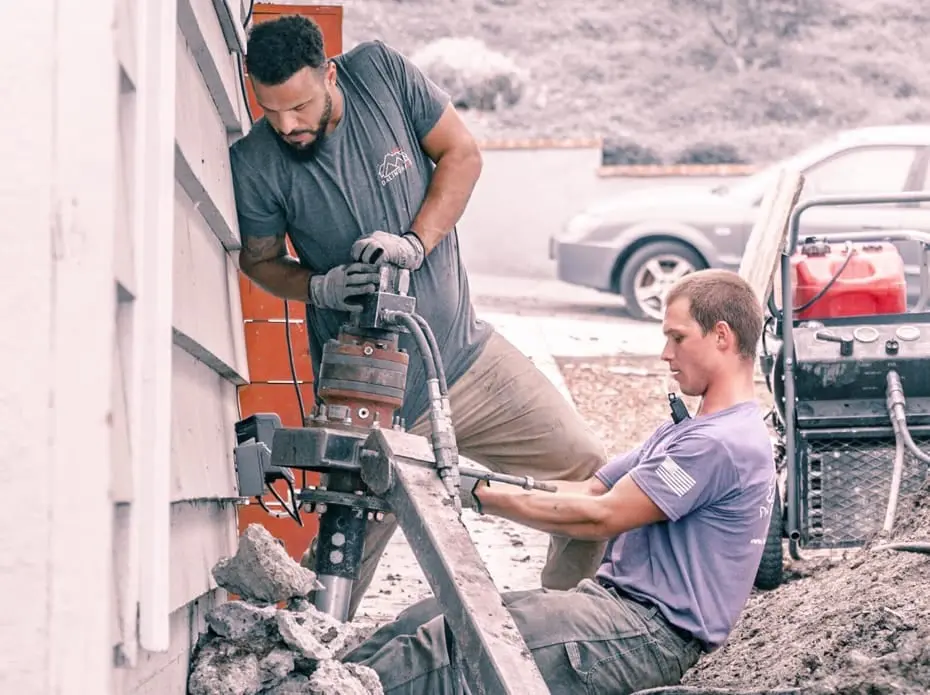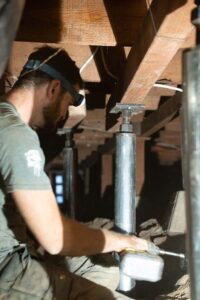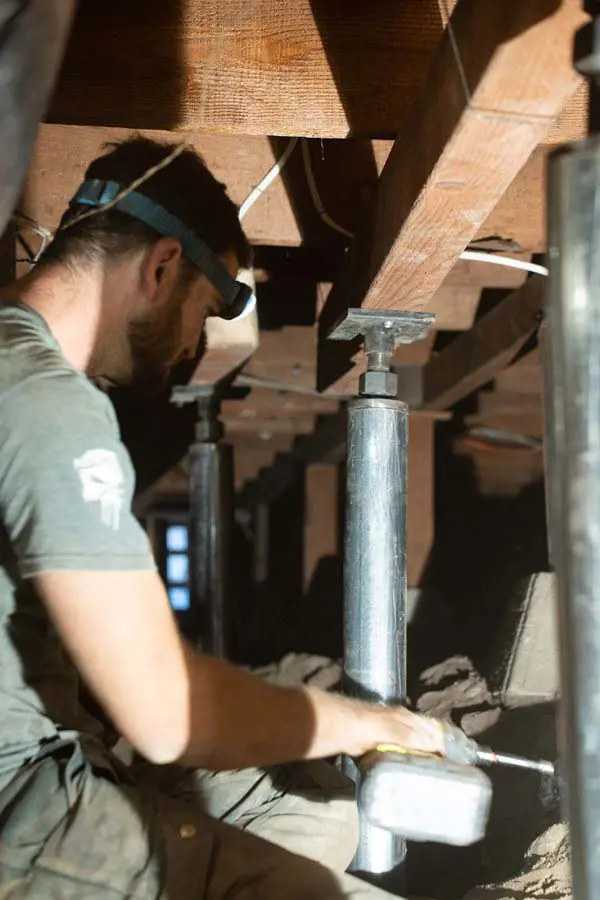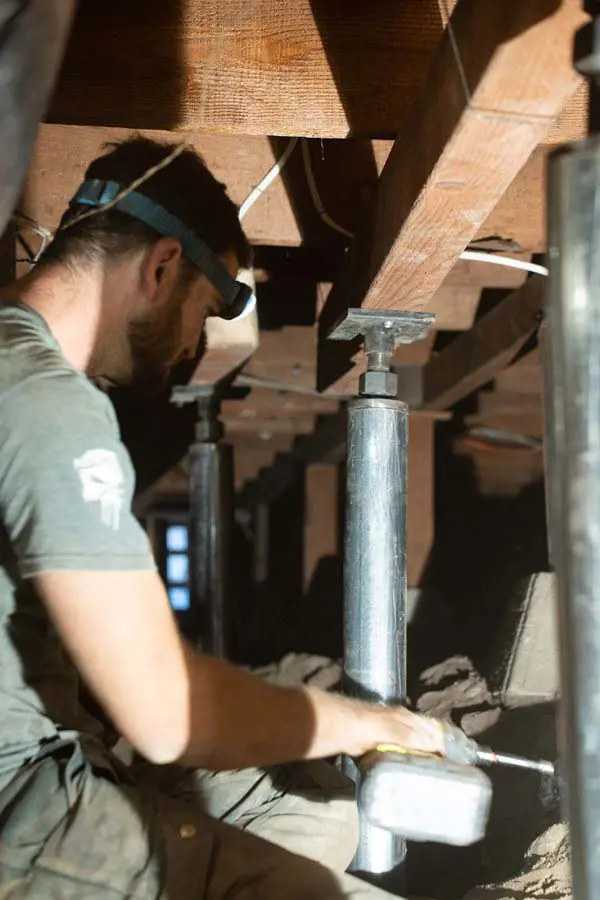 Raised foundations are pretty cool in being able to keep your floors up and level as though there are no issues. It's when your floor literally feels down when you know there's something wrong. Crawlspace repair lets you know your floor was never depressed; it just needed more support.
San Diego is a much hillier place than many people know. Those retaining walls need support in keeping the soil in its place and off your property. Hillside stabilization does just that so your San Diego, CA, property is still looking beautiful alongside the rest of the city.
Seawalls are essential in maintaining your property value and making sure your home or business stays on land. Seawall repair lets you do those things. Plus, seawall repair doesn't get cheaper as more damage happens over time.
Hey, what if your foundation repair, crawlspace repair, seawall repair, and seawall stabilization just made sense? It makes sure your property is stabilized and your number one investment is secure.
Keep your property beautiful like San Diego, CA. Schedule your foundation inspection today!
Of course, it isn't just foundation repair. Dalinghaus Construction will look at your retaining wall and seawall, too.
Thankfully, these inspections are all free IF your property isn't on the market. Real estate inspections will be $1,000.
Have a professional come to your property and take a look at everything. Dalinghaus Construction is more than willing to come to your doorstep for your 60-90 minute foundation inspection.
Don't wait to see if everything is good with your property – contact us today!