North Tustin is a small suburb of Los Angeles that has plenty to offer to its residents. It is even considered to be one of the best places to live in California by some.
One of the benefits of living in North Tustin is that most people own the homes where they live. This can also be a problem, as the soil in North Tustin is not always suitable for a stable foundation.
If you notice problems with your home sinking or if you see signs of a failing foundation (listed below), it's time to take action. Foundation problems will not get better on their own and will often progress quickly.
Call Dalinghaus Construction, as we are the experts in Southern California and can do what is needed to stabilize your home. Through one or more of the methods listed in the article, we will stop the foundation problem and even repair the damage it caused.
Common Foundation Problems In
North Tustin, CA
Have you ever heard the expression, 'If these walls could talk'? When it comes to foundation problems, the walls can tell you a lot, as can your windows, doors, floors, and ceilings. Read below to learn some of the common signs of foundation problems that will alert you to the need to get something done
Gaps Around Doors and Windows:
Doors and windows aren't installed with gaps around the edges. When your foundation shifts, however, those gaps can appear. They may show around the edge of the windows and doors or they could show in the trim around the openings.
Do you feel like you are falling over when you walk through the house? Our sense of proprioception allows us to know when we are walking on an uneven surface. If your floors feel that way, it is likely that a foundation problem is to blame.
The chimney is a heavy piece of the home that is situated on a section of the foundation that is not well supported. As a result, you might notice your chimney is tilting. Cracking chimneys or those that separate from the house are also a problem.
Decaying Wood in the Crawlspace:
Wood decay occurs in areas of high moisture. If that is your crawlspace, you have a problem. Foundation settlement can lead to cracks and moisture intrusion. This can lead to decaying wood and perhaps even mold.
The ceilings are not immune to damage when a foundation shifts. The pressure of a sinking foundation can transfer to all areas of the home, including the ceiling. Of particular concern are cracks in the ceiling that also extend down the walls.
Sticking Windows and Doors:
Most homeowners feel that humidity is to blame for sticking doors and windows. Actually, it is also possible the house is settling. It's an early sign of foundation problems
Cracked Walls and Floors:
Cracks can appear in any area of the home when the foundation moves. This includes large cracks that continue to expand on the walls and floors.
Stair Step Cracks in Brick and Masonry:
If you are seeing cracks in the brick and masonry in a stair-step pattern, you should contact Dalinghaus Construction. You likely have a foundation problem that needs to be addressed.
Foundation Repair Services Offered in
North Tustin, CA
There are several ways to handle foundation problems, depending on the reason why they are needed. Dalinghaus Construction has been helping residents in North Tustin and throughout the area for years, providing foundation repairs that will last a lifetime.
Nobody wants cracks in their concrete. They are an eyesore and if they are in the slab, you could trip over them. Most importantly, concrete cracks can allow water to enter the home, raising the humidity, and allowing mold to grow. We can repair cracked concrete by injecting epoxy, polyurethane foam, or with carbon fiber.
Did you know there is a type of foam that can lift a house? That same product, polyurethane foam, can also be used to lift a concrete slab back to its proper position. We inject the polyurethane foam into a void below the slab and as it expands, it lifts the concrete with it.
We offer services to keep your crawlspace in good shape or to fix things when it experiences problems. This is done by encapsulating the crawlspace before moisture becomes a problem. For existing problems, we can install jacks, replace posts and pads, or do seismic retrofitting.
As a last option, we can partially or fully replace a foundation when it is not able to be repaired. This can be done by lifting the home and rebuilding the foundation under it or by supporting the house and building the portion of the foundation that has failed.
Underpinning is the process of shoring up a foundation by supporting it from below. We use push piers or helical piers that are driven or screwed into the earth until they reach stable soil or bedrock. They can then be attached to the foundation to provide vertical stability.
Your commercial property in North Tustin is not immune to foundation problems. Both the symptoms of foundation issues and the methods of fixing them are the same. Contact Dalinghaus Construction today for more information.
Free Foundation Repair Inspection and Estimate in
North Tustin, CA
It is important for those who live in North Tustin, CA to have their foundation inspected every year. Due to the soil types in the area, it is common for foundations to shift and sink.
Fortunately, Dalinghaus Construction has a solution, and it won't cost you a penny. We offer a free foundation repair inspection to all North Tustin residents. As long as you aren't selling or buying the home, we offer it for free.
Fill out the form on our website and one of our foundation specialists will call within 24 hours. We will set up an inspection and then provide you with a detailed outline of what is wrong and what can be done to fix it.
The Counties
We Serve

In Southern California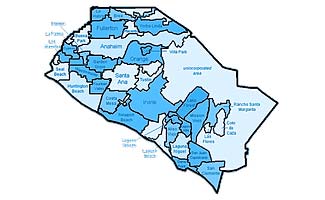 Learn more about foundation repair in your city!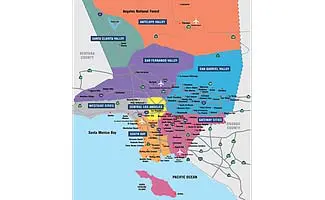 Learn more about foundation repair in your LA city!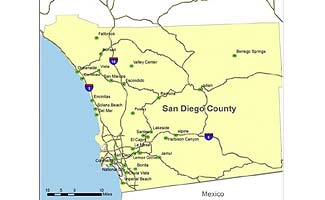 San Diego is known for its sandy, clay soils.  Learn more about your city!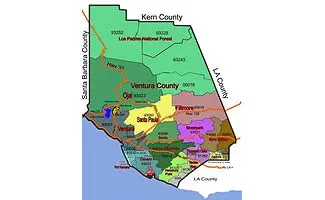 Learn more about foundation repair in Ventura County!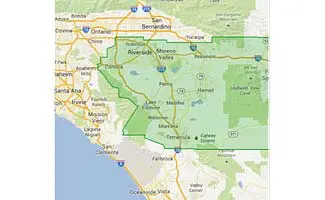 Do you live in Riverside County?  Learn more about foundation repair in your city!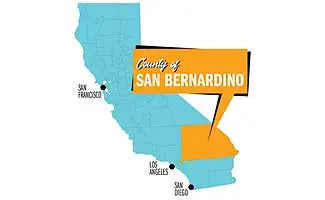 Learn more about foundation repair in the cities within San Bernardino County!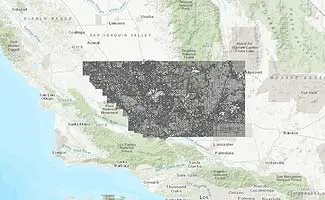 Learn more about foundation repair for the cities in Kern County!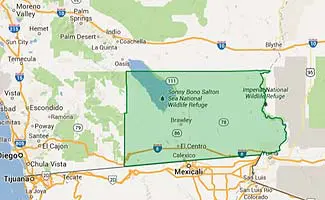 Do you live in Imperial County?  Learn more about foundation repair in your city!