The City of Industry, CA, has over 3,000 businesses with 67,000 jobs, making it almost entirely industrial. Hence the name. It is the economic hub for the San Gabriel Valley.
There are also plenty of sandy and clay soils in the City of Industry, CA, that leave residential and commercial property buildings susceptible to issues such as foundation settlement, which means an area of a structure is slowly sinking into the ground.
Thankfully, you have foundation repair contractors like Dalinghaus Construction who can help you with these issues. Since 2015, we've serviced over 2,300 projects in Southern California, Arizona, and Nevada, helping property owners with their foundation-related issues. We've become a trusted source for foundation repair solutions that provide permanent solutions, making these issues a thing of the past.
Signs of foundation issues in the City of Industry, CA
You want to contact a foundation repair contractor who is licensed, has the proper qualifications, and has good reviews online when you find more than one of these signs. A single sign is likely not foundation related. Finding more than one is when you should be concerned.
The mixture of clay and sandy soil makes your residential or commercial building susceptible to foundation settlement, meaning an area of the structure is slowly sinking into the ground. This can be due to soil erosion from moisture or a lack of water expansive soils can take in, meaning it's shrinking and causing a ruckus.
If you notice any of these signs, contact a foundation repair professional so they can come out to take a look at your property. Dalinghaus Construction can schedule a foundation inspection with you to figure out the best solution to fit your needs.
Your foundation repair process in
the City of Industry, CA
The first step in this process consists of one of our Project Design Specialists coming out to your property for a FREE 60-90 minute foundation inspection. Free if the property is not on the market. Real estate foundation inspections are $1,000, which goes as credit toward your foundation repair.
Your specialist will go around your property to look for signs of foundation issues and create a scaled drawing of your property with floor elevation measurements to figure out the exact problem you're dealing with.
On the day of or after your initial foundation inspection, you'll receive a foundation repair plan from your specialist, which has a full report, a CAD drawing of your property, and the recommended repair plan.
If you agree to proceed with your foundation repair project, you will have it scheduled. A production team will come out to service your residential or commercial building in the City of Industry, CA, so you no longer have to worry about foundation issues.
Methods of foundation repair in
the City of Industry, CA
When you're dealing with foundation settlement, it's important to have your building stabilized. The two methods used by Dalinghaus Construction for foundation stabilization are galvanized steel Push pier and Helical pier underpinning systems.
Based on their design, each piering system is installed differently. Push piers are galvanized steel piers that are hydraulically driven into the soil until reaching loadbearing strata. Helical piers are used when your building may be too light. They have helices that allow them to be driven into the soil like a screw until reaching the recommended torque.
While they primarily stabilize your foundation, they have the bonus of foundation leveling, which means the area affected by settlement is lifted to be as close to level as the rest of the building. That's if you choose to go that route.
Voids in the soil need to be filled if you lifted or are dealing with soil erosion. The best way to do that and provide more stability to your foundation is deep injection with Polyurethane foam. Polyurethane foam is rapidly expansive, cures in 15 minutes, is way lighter than concrete, can be as hard as concrete when under enough pressure, and is environmentally friendly.
How foundation cracks are repaired
This happens in a couple of ways depending on the severity of the crack and where it's located. One option is gravity-feeding a glue-like resin called Epoxy into the crack and letting it dry to add strength to your foundation. The other is Carbon Fiber wrapping, which is applied over the crack to provide extra strength and prevent moisture from sneaking through the gap to make contact with any rebar.
Reasons to go through with foundation repair in
the City of Industry, CA
When you have someone coming to visit your property, cosmetic damage doesn't look appealing to anyone. It certainly won't make anyone inside feel comfortable seeing signs of foundation issues
The last thing you want is for the damage on your property to go from cosmetic to structural. Foundation repair can help with rectifying structural damage, but you want to go through with your project well before it could get to that point.
Foundation issues don't heal themselves. They tend to get worse over time. And when heavy machinery is being used in a commercial building, the foundation issues can become worse.
Floors sloping can affect day-to-day operations or become a hazard when you have many people working in a building. Foundation repair certainly prevents these hazards from becoming more prominent.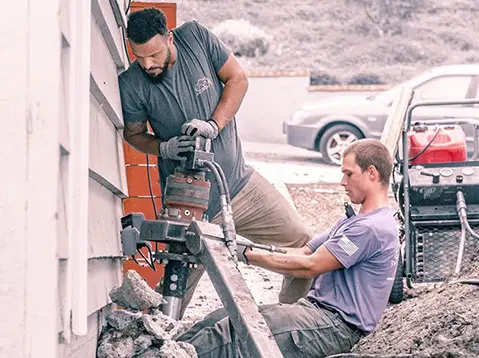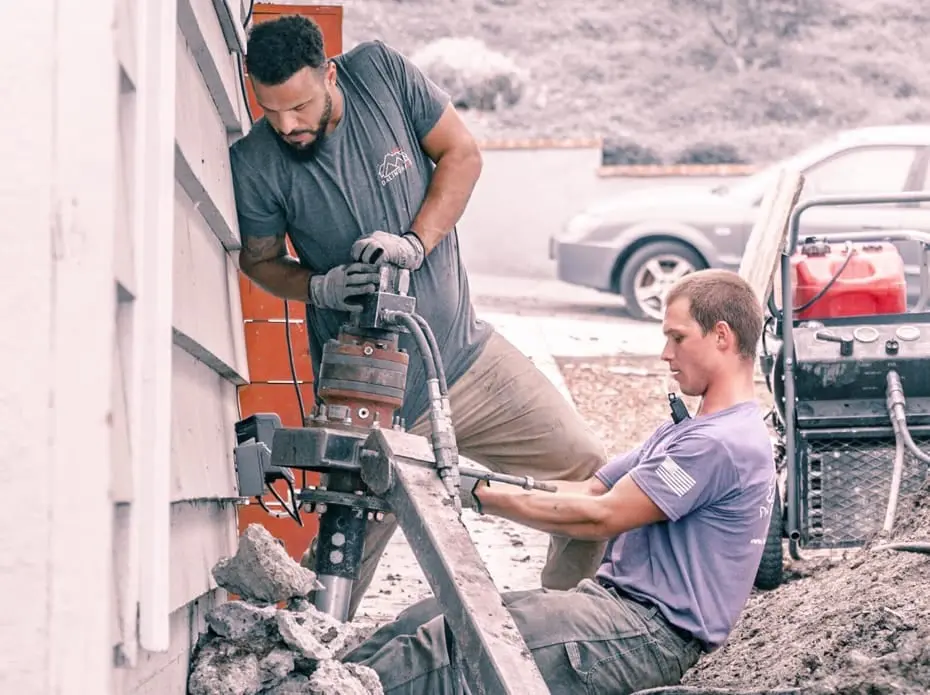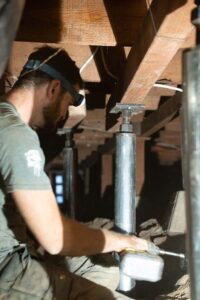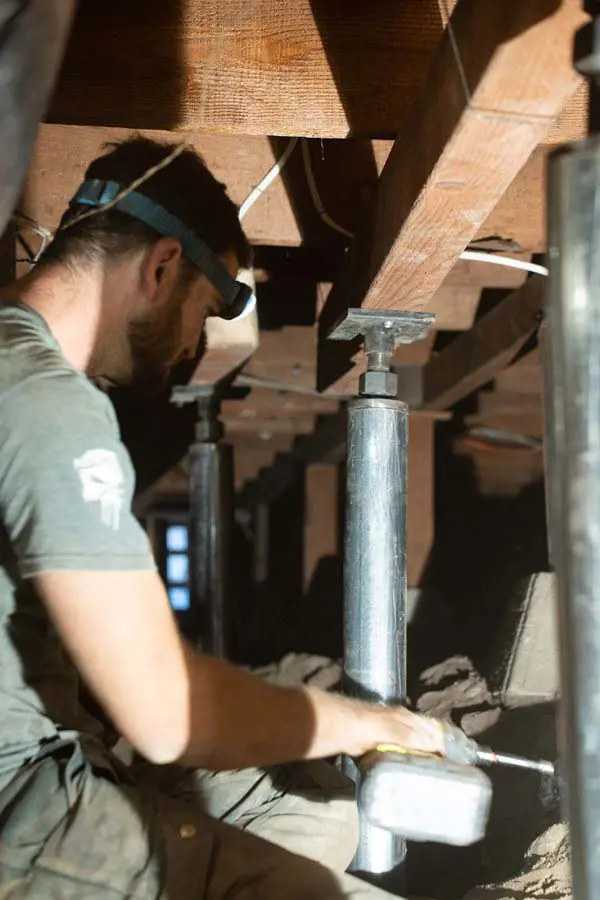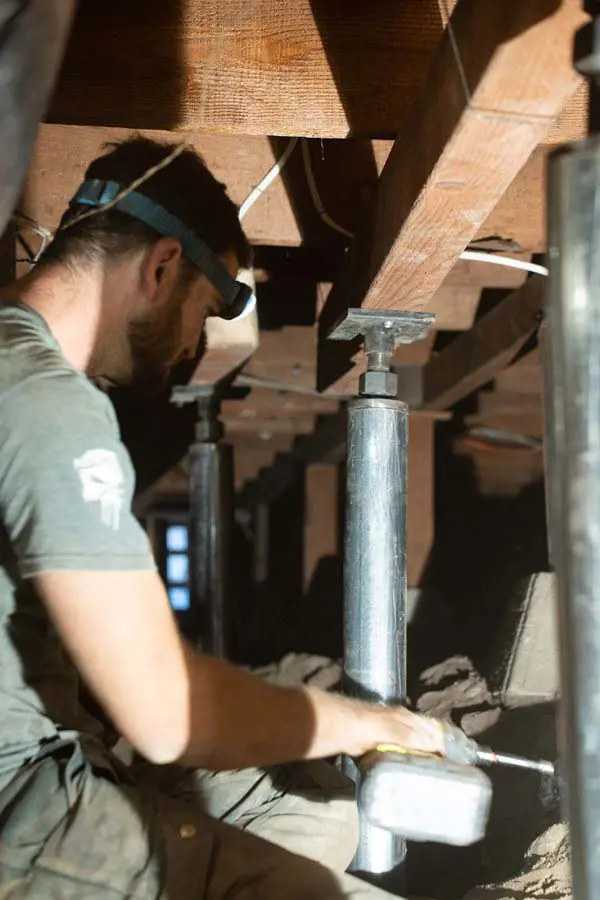 You want to make sure workers are safe from these issues. When you have forklifts moving over slabs every day, they continue to bounce, which the worker bounces with. If you want them to work efficiently, the well-being of workers should be a top priority.
Foundation settlement can make simple things such as opening and closing doors or windows more difficult. You can find bandaid solutions for this, but they won't be permanent if you don't do foundation repair.
If you're planning to sell your property, foundation issues need to be legally disclosed on the market. Banks likely won't loan for these properties, meaning you've limited your buyer base.
You want to ensure the longevity, stability, and value of your residential or commercial property longer than your lifetime. Foundation issues are problematic for your property in the City of Industry, CA.
Next? – Schedule a foundation inspection of your City of Industry, CA, property
You want to take the integrity of your residential or commercial property seriously. It's one of your top investments in life. Make sure your investment is supported and stabilized.
You can start by scheduling a foundation inspection with Dalinghaus Construction. One of our foundation repair experts can come to your property to see what is happening and figure out an optimal solution for your repair.
Go online or call Dalinghaus Construction at (877)360-9277 to schedule a foundation inspection today.