The "leisure world" of Rossmoor, CA, is more than a planned community in Orange County. It's a comfortable place for people to live with peace of mind. Unfortunately, that piece of mind can be compromised when your residential or commercial building is dealing with foundation issues. The soil conditions leave areas susceptible to foundation settlement, meaning that an area of your building is slowly sinking into the ground.
But don't worry too much. You have reliable foundation repair companies like Dalinghaus Construction to help you. We've worked on over 2,300 foundation repair projects, specializing in areas of foundation stabilization, foundation leveling, deep injection with Polyurethane, and foundation crack repair. Not only do we understand the issues you're dealing with, but provide quality foundation repair solutions that help your residential or commercial building. That way you never have to think of foundation problems again.
Signs of foundation issues in Rossmoor, CA
You want to contact a licensed and reliable foundation repair contractor to come out and look at your property when you find more than one of these signs.
The soil conditions in Rossmoor, CA, are susceptible to foundation settlement depending on the amount of moisture present. With Southern California not having too much rain, the soil will shrink from under your residential or commercial building, causing an area of the structure to slowly sink into the ground.
If you're experiencing any of the signs listed, you can contact Dalinghaus Construction to do a foundation inspection of your property. We'll figure out the area of the building most affected by these issues and create a solid foundation repair solution.
Your foundation repair process in
Rossmoor, CA
The first portion will be a 60-90 minute foundation inspection of your residential or commercial building. This is done with one of our Project Design Specialists, who will go around the property to search for signs of foundation issues, make a scaled drawing of your property with floor elevation measurements, and figure out the source of the issue you're dealing with.
Foundation inspections are FREE unless your property is on the market. On-market foundation inspections cost $1,000, which is credited toward your foundation repair.
You'll then receive a recommended foundation repair plan from your Project Design Specialist the day of or after your inspection, which includes a full report on what was found, a CAD drawing of your property, and recommended plan.
If you agree to sign and move forward, your foundation repair will be scheduled. Your project will be underway and completed, making these issues a thing of the past and providing peace of mind.
Methods used for foundation repair in
Rossmoor, CA
You need to find some stability when your residential or commercial building is dealing with foundation settlement. At least you'll need foundation stabilization. The method Dalinghaus Construction uses for stability is galvanized steel Push pier and Helical pier underpinning systems.
Not only can these methods be used to stabilize your foundation, but can be used for foundation leveling, which means the area of your building affected by foundation settlement is lifted to bring the structure as close to level as possible.
The main difference between the piering system is how they're installed. Push piers are galvanized steel tubes that use the weight of your building to be hydraulically driven into the soil until reaching lead-bearing strata. Helical piers have helices at the base that allow them to be driven into soil separate from a building. They're driven in like a screw until reaching the recommended torque. They're then attached to the brackets bolted to the concrete footing.
If you decide to lift your slab-on-grade foundation residential or commercial building or the soil has eroded, you'll have voids underneath that need to be filled to offer additional stability to your foundation. The way this is done is using deep injection with Polyurethane, which consists of two chemicals that rapidly expand into a foam when combined. Don't worry, it's environmentally safe. It's also lightweight, as hard as concrete when under enough pressure, cures in 15 minutes, and doesn't shrink as it dries.
One effective method is using Epoxy, a glue-like resin. It's gravity fed into the crack until it fills up the space and dries, keeping your foundation together as though it was never cracked.
Another effective method is by use of Carbon Fiber wrapping, which is applied over the crack to provide strength in holding the foundation together and preventing moisture from getting between the gaps to the rebar.
Reasons to go through with foundation repair in
Rossmoor, CA
For a place that is a "leisure world," cosmetic damages make it look as though your residential or commercial building is working a little too hard. Foundation repair stabilizes your building and lets you take care of those cosmetic damages.
The majority of the time, the only damages are cosmetic. That said, they can be structural if you decide to put off your foundation repair for a good while. Don't let damages get to that point. Your property will be at risk of being red-tagged.
Your residential or commercial building is nothing like the human body where repairs happen on their own. Scratches will heal themselves on your skin. Cosmetic damages on your building tend to get worse. Your property needs support from a foundation repair professional.
Your slab will crack as you deal with more settlement, causing you to actually feel your floor slope. You can put a marble on the area of your floor affected by foundation settlement. It will roll down the slope.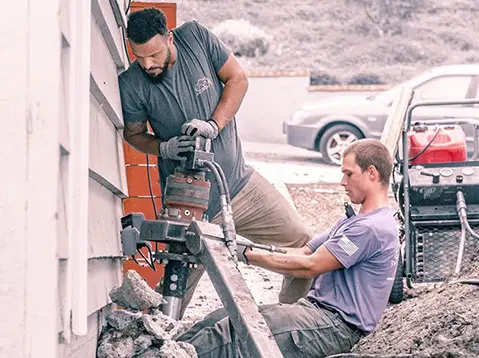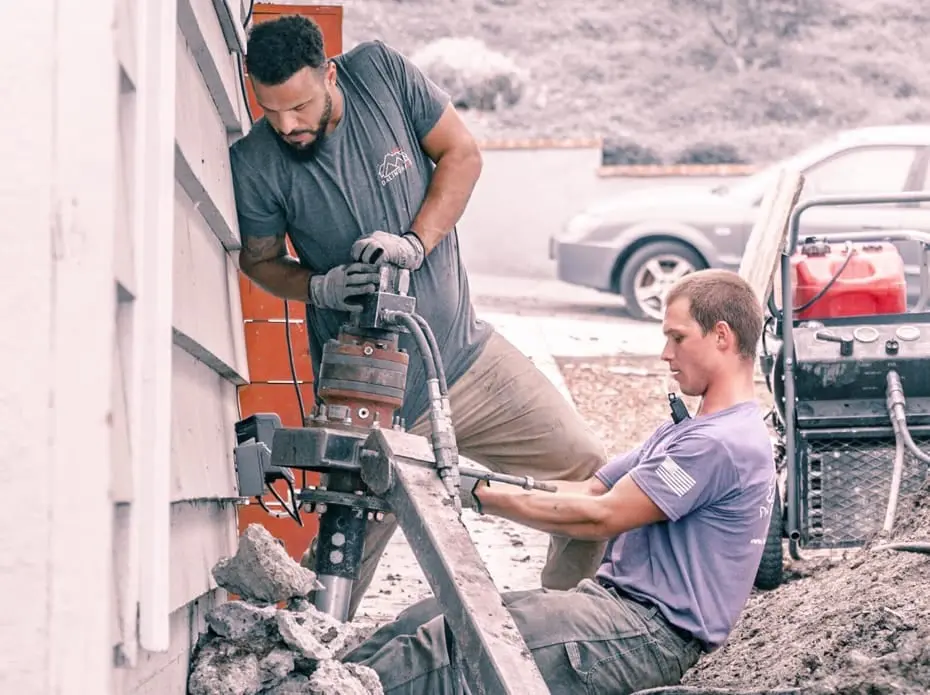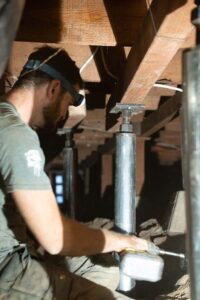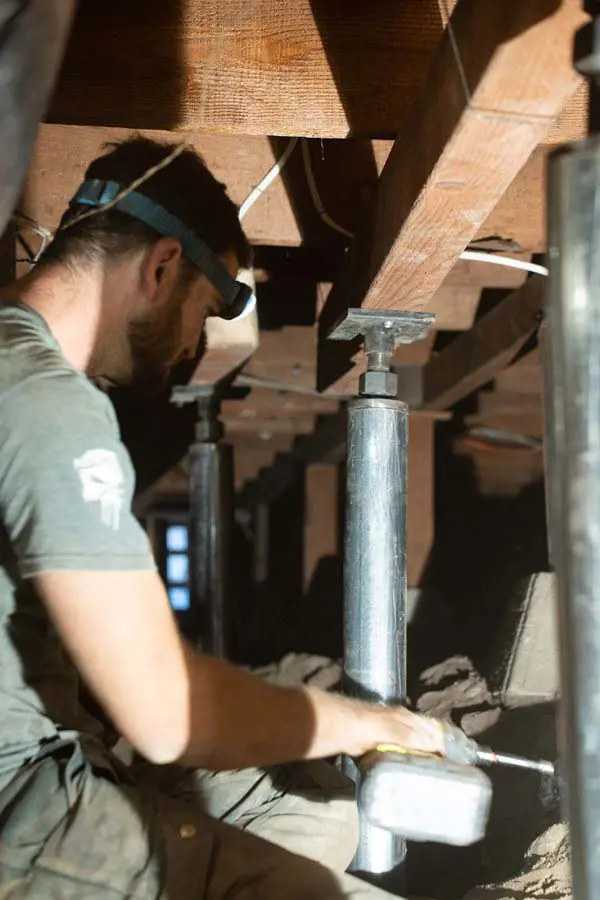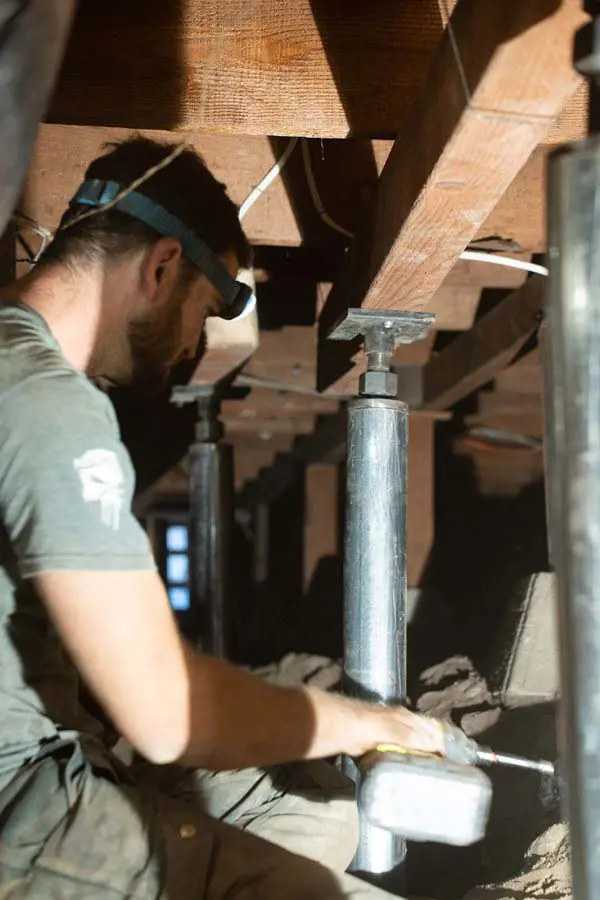 As your residential or commercial building sinks more and more, you can feel it affects your day-to-day. It might not seem like a big deal, but opening and closing doors and windows becomes a hassle, as though they're sticky.
Foundation repair doesn't become cheaper over time. Your damages can become worse or the cost of materials will increase. You don't need to rush your foundation repair, but having it done sooner can save you more later.
You won't get the full value of your property on the market when you legally disclose foundation issues. Unfortunately, banks are far less willing to loan on properties with these problems. You'll have to deal with Cash Buyers, who will negotiate the price down by 30% of its full value.
Protecting your property from foundation issues makes sense when it's one of your top investments in life. Maintaining the life of your residential or commercial building helps ensure its integrity and can keep it at its full value.
Make sure to schedule your foundation inspection in Rossmoor, CA
It's important to protect your property, even if you're only experiencing cosmetic issues. You might not need your foundation repaired immediately, but scheduling a foundation inspection won't hurt by any means, especially when it offers you some peace of mind.
Have one of our Project Design Specialists come out to help figure out your problem and figure out a solution. Dalinghaus Construction is ready and willing to help.
You can go online or call Dalinghaus Construction at (877)360-9277 to schedule a foundation inspection today.