Repairing A Slab Foundation With Helical Piers in Villa Park, CA
Customer: Chad and Candice W.
Location: Villa Park, CA
Project Consultant: Mark Cook
Project Foreman: Joe Delgado
Why did customer contact Dalinghaus Construction?
Mrs. Ware had reached out to our Project Consultant, Mark Cook, directly. She had been referred to Mark by a friend. In the initial phone call, Mrs. Ware let Mark know their home was showing signs of serious foundation issues. This residence had needed foundation repair for many years.  It was a spec house, and was never fully lived in. They had bought the home from the bank, and were planning to do a complete remodel. They had several cracks throughout the home. Very large cracks in the drywall, stucco, tile, and cement. She set a date for Mark to go to their home and complete a foundation inspection.
What solutions did Dalinghaus Construction provide?
Mark met Mr. Ware at their Villa Park home a few days later. He did manometer readings on the slab and the house was settling more than 4".  There were multiple cracks in the slab due to foundation settlement. The house was on a slope, and there was a retaining wall next to the residence. The retaining wall was not rotating, so Mark determined that there was no lateral movement on the property.  Because the residence is located in Villa Park, known for it's highly expansive soils, Mark made a decision that helical piers were the best option. He designed a repair plan to include 22 helical piers and polyurethane void fill after the lift to fill existing voids.  Mark got a structural and geotechnical engineer involved to draw up the plans in order to obtain a city permit.
Project Foreman, Joe Delgado, and his crew worked on the job for almost two weeks and completed the work, lifting the home over 3 1/2"!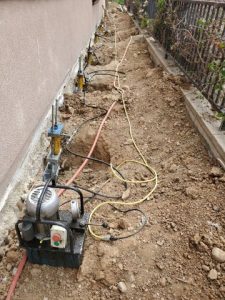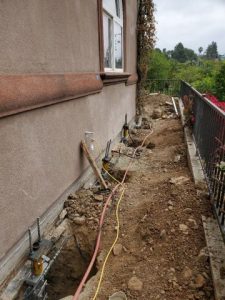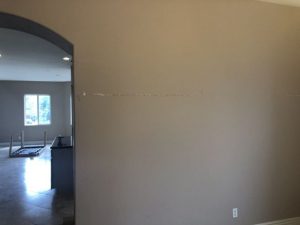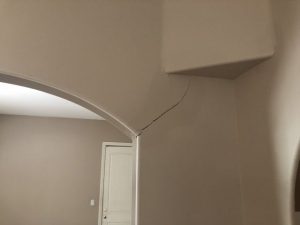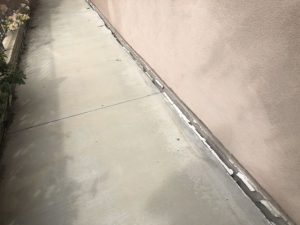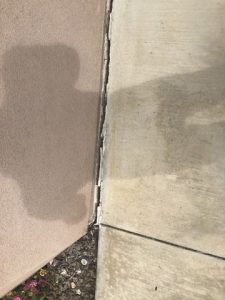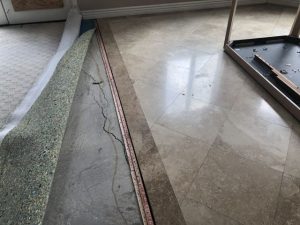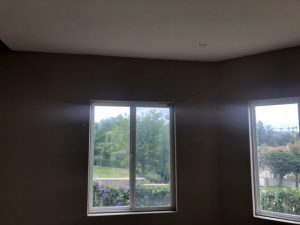 Download The Foundation Repair Guide For Homeowners Today!