Why did customer contact Dalinghaus Construction?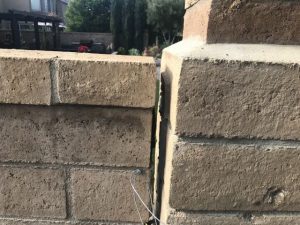 Simon was referred to us by our product supplier, ECP! Simon had reached out to them because was interested in using ECP's products to repair the front of his home. ECP quickly put Simon in touch us here at Dalinghaus Construction. Simon knew he had issues with the front of his Burbank home. He had recently had his windows replaced and wanted to stabilize the front of his house to protect his investment. He was on a budget, and looking for an affordable solution. 
What solutions did Dalinghaus Construction provide?
We sent our Project Consultant, Armando Sandoval, to Simon's home for a full foundation inspection. Armando began by taking a series of elevation readings in the home with a ziplevel altimeter. By doing this, he was able to determine which areas were settling. Armando also did a thorough inspection of the crawlspace. He took multiple photos and measurements under the home. Armando concluded the foundation was indeed in need of repair. His repair plan called for 3 Crawlspace Jack's, replacement of 15 feet. of Girder Beam, and replacement of 2 Wood Posts and Pads. After reviewing other estimates, Simon chose Dalinghaus to carry out the repair of his foundation.
Project Specialist, Jonathan McConnell, and his team carried out the repair of Simon's foundation. Jonathan began by walking the job with Simon, and explaining the work he and the crew would be performing. The crew began by excavating holes for the installation of the Crawlspace Jacks. Next, they prepared the area for the installation of the new Wood Posts and Pads. Then they installed the new 15 foot Girder Beam. Jonathan and his crew finished by cleaning up the jobsite, and doing a final walkthrough with Simon.