Long-Lasting Solutions For Foundation Issues
The soils in the greater Phoenix area are some of the poorest in the country, heavily compacted and alkaline, full of clays, salts, and rocks. As experts in Phoenix foundation repair, we understand that the geology and semi-arid climates of the arid Southwest provide near ideal conditions for the formation of expansive and collapsing soils. And, unfortunately, problem soils are found throughout Arizona, from Yuma in the southwest to the northeast corner of the Colorado Plateau.
Have you ever tried to dig a hole near your home? If so, you're probably familiar with the concrete-like pan layer of Caliche that can be found throughout Central Arizona.
Big Results Without The Big Mess
Our Phoenix foundation repair team at Dalinghaus Construction has developed long-lasting solutions for all of these issues. Our goal, as a team, is to provide an unmatched customer experience, while permanently solving geotechnical and structural issues created by incompetent soils.
Messy and invasive foundation repair projects are a thing of the past! No longer do homeowners need to be disrupted or have their home's turned to disarray to repair a structure's most important element, it's foundation. Our Phoenix foundation repair services are able to provide big results without creating a big mess!
A Home's Foundation Settled 6 Inches and
We Lifted It!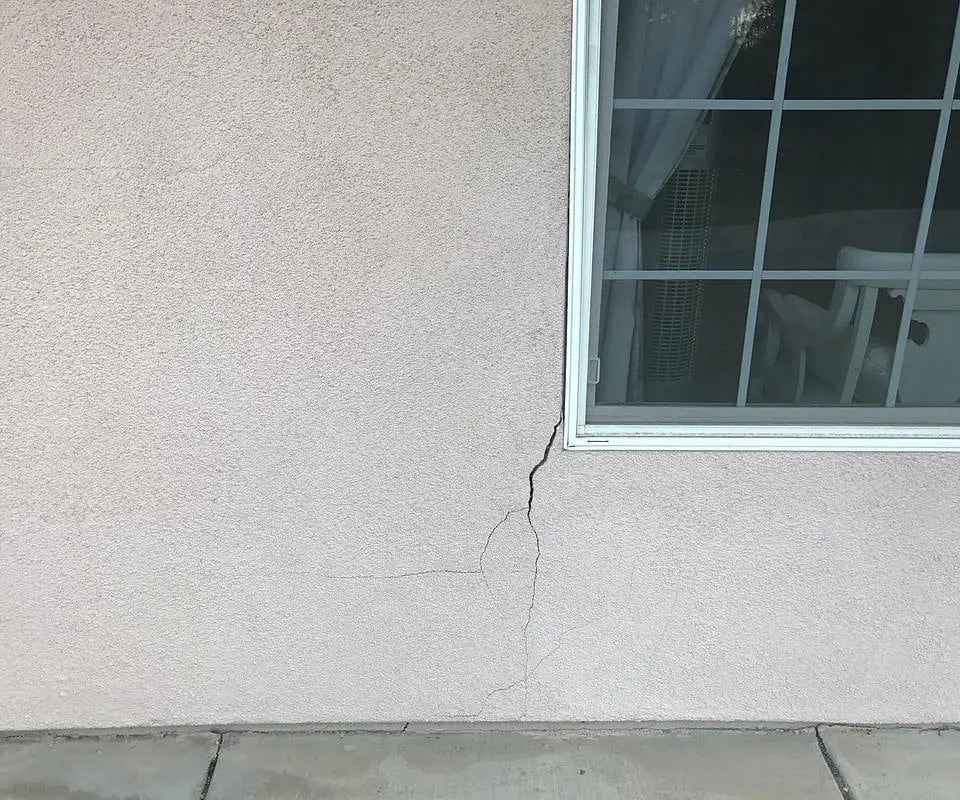 We complete hundreds of home foundation inspections in Phoenix each year, and we're quite familiar with the signs and symptoms associated with a compromised foundation. These are some of the most common signs that we see throughout Central Arizona.