Foundation Repair In
The City of La Jolla
When it comes to one of the most beautiful places in San Diego, overlooking the ocean with its abundance of hills and beachfront properties. The place also has one of the most prestigious universities (UCSD), an amazing abundance of decadent food that will keep your mouth drooling, and massive and astounding residences to look at.
While La Jolla, CA, is an amazing place for locals and tourists, the place is also susceptible to foundation, seawall, hillside, and crawlspace issues.
Though it's not a huge deal. It's easy to consult a contractor that specializes in foundation repair, seawall repair, and hillside stabilization. Since 2015, we've worked in cities located in Southern California, Arizona, and Nevada, completing over 2,000 projects. When it comes to being professional, Dalinghaus Construction can do any project with preciseness you can count on.
How will I know if my La Jolla, CA, property has foundation, crawlspace, seawall, or hillside issues?
You'll see plenty of these signs in the area affected. You may not have seen them before, but not you'll be more aware of the signs.
You'll notice crawlspace issues when your floor starts to sag and feel droopy. If you go into your crawlspace (you don't have to), you might see either deteriorating wood or your posts and pads aren't holding up your floor effectively.
As for hillside issues, you'll start to see your retaining wall buckling, bowing, and possibly starting to crack. Lateral movement really puts your retaining wall to work.
The same things happen with a seawall, except you're fighting with both land and sea. With hydrostatic pressure, you'll see your seawall start to bow or buckle. Sometimes they will crack. Although cracking can result from the concrete being damaged over time or rebar blowout. Either way, you'll be able to see a problem.
La Jolla, CA, has an interesting mix of sandy and clay soils, which leads to these issues that homeowners and business owners have to deal with. Clay soil is prone to expanding and shrinking based on the amount of moisture present in the area. Shrinking causes foundation settlement while expansion causes foundation heave. You're more than likely going to deal with foundation settlement while in La Jolla, CA.
Regardless of what you're dealing with, you want a professional to come and take a look. Dalinghaus Construction can do an inspection and offer a quality foundation repair solution.
What does the foundation repair process look like in
La Jolla, CA

?
The foundation repair process isn't complicated. It will always start with a 60-90 minute foundation inspection with one of our Project Design Specialists on a scheduled day.
The price of your foundation inspection is free unless your home or business is on the market. Anytime you need a foundation inspection for a property on the market, the cost is $1,000, which is credited toward your foundation repair.
They will look around the property to properly evaluate for any issues, whether it's your foundation, retaining wall, or seawall. They create a scaled drawing with floor elevation measurements to figure out the area affected by problems.
From there, your Project Design Specialist will create a repair plan they will send to you either that day or the day after your foundation inspection. This comes with the CAD drawing made during the inspection, a full report, and the recommended foundation repair plan.
After you've scheduled the day for your project to start, your repair will finally happen!
How do you do
foundation repair, crawlspace repair, hillside stabilization, and seawall repair

for La Jolla, CA, properties?
Different foundation repair contractors will have different repair methods, with some being more invasive than others, especially when it comes to something like a caisson. Concrete is used for some contractors, which can work, but tend to be more expensive. There are some concrete underpinnings you want to avoid.
But Dalinghaus Construction doesn't do concrete underpinnings. We use galvanized push pier and helical pier systems. They're less invasive and easy to install (especially when you don't need to wait for concrete to dry).
Both of these systems prevent your home or business from moving as the soil does. Each type will be attached to the concrete footing of your structure using brackets. The main difference is push piers are already attached to the brackets when they're hydraulically driven into the ground.
Push piers use the weight of your home or business when they're put into the soil until reaching competent soil or bedrock. The heavier, the better.
Helical piers are installed separately from your home or business if it's too light for Push piers. Think of Helical Piers like a screw. They have helices at the end of the base. Instead of a screwdriver, a helical torque motor is used until the pier reaches competent soil or the recommended torque. They're then attached to the brackets on your concrete footing.
Where these underpinnings are meant to primarily stabilize, they can also be used to lift the area of your home or business affected by foundation settlement. It's a type of foundation repair that lifts the area of the structure to maximum practical recovery.
When a slab-on-grade foundation is lifted, there are voids in the soil. There may have been before that, but there are some when you lift. The voids will be filled in with Polyurethane Foam, which is injected into the ground under your home or business. Polyurethane expands rapidly, cures in 15 minutes, stabilizes the soil, becomes as hard as concrete, and is environmentally safe!
As for lifting a raised foundation home, your crawlspace will need to be shored up so any deteriorated wood can be replaced or crawlspace jacks can be installed to hold the floor.
But crawlspace repair doesn't only happen for lifted homes. Deteriorated wood will be replaced or the posts and pads will be replaced by crawlspace jacks. That way the floors will work as though your home was built only yesterday.
How are hillside stabilization and seawall repair done in La Jolla, CA?
Helical tiebacks are put into retaining walls and anchored in after they're put in. They're very similar to helical piers, except installed at a more horizontal angle until reaching competent soil or the recommended torque. They're anchored into the retaining wall to help it become stronger.
Seawalls are very similar to retaining walls, except they deal with water on one side and land on the other. When cracks happen, carbon fiber stitching will be applied so water doesn't get in to cause rebar blowout, which inevitably creates more cracks.
Depending on the type of seawall you have, it may have weep holes, which allow water to escape. The water will take some of the soil with it, creating voids. So like a slab-on-grade foundation after a lift, polyurethane foam is injected behind your seawall for soil strengthening.
Reasons why
foundation repair, seawall repair, hillside stabilization, and crawlspace repair

are important in La Jolla, CA
You don't want an area of your home or business to continue sinking. It will make you feel uncomfortable and as though something is wrong when you see those cosmetic issues making appearances. Holding off on foundation repair doesn't make the issues go away.
You don't want the cosmetic issues to eventually become structural. Is this rare? Yes. Can it still happen? Yes. Having structural issues puts your home or business at risk of being red-tagged.
Foundation repair doesn't get cheaper as the issues become worse over time. The more you put off your repair, the higher the likelihood it becomes more expensive.
All of these issues decrease the value of your property if you decide to sell and limit your buyer base. Any issue needs to be legally disclosed. You'll be restricted to cash buyers, who can negotiate the value of your property down by 30%.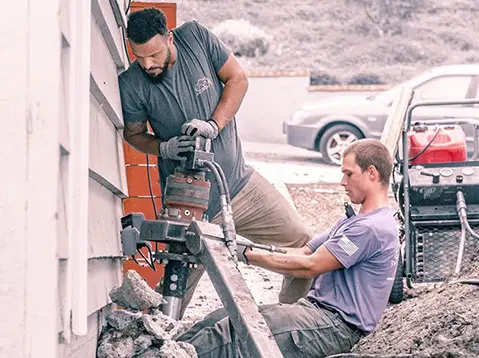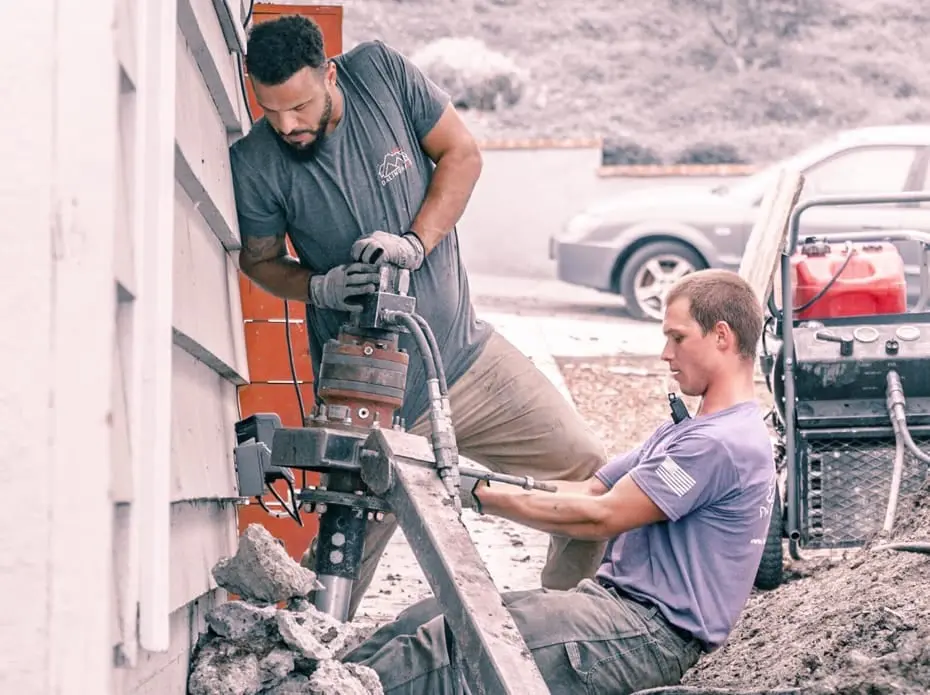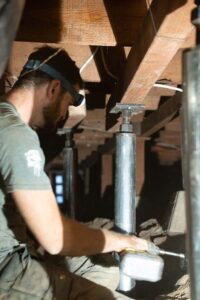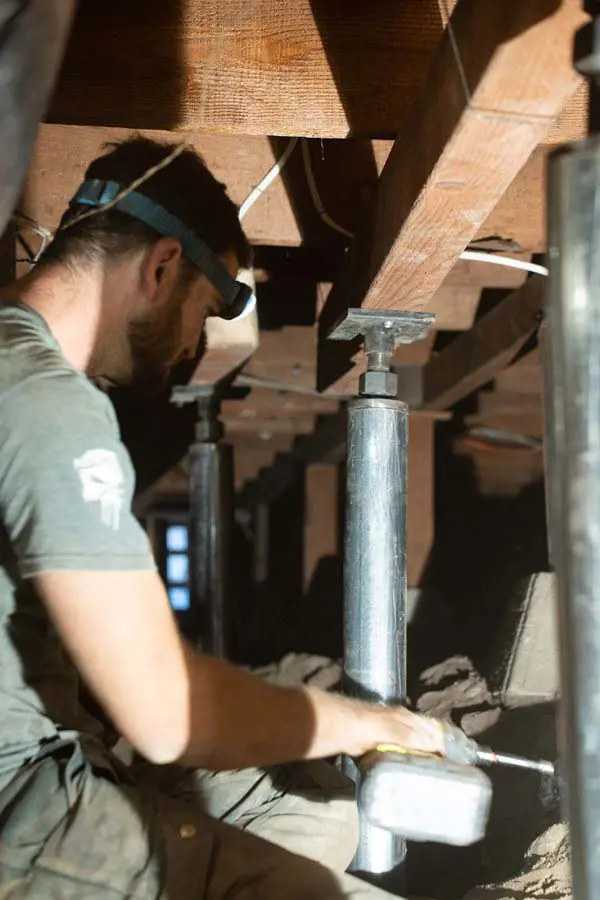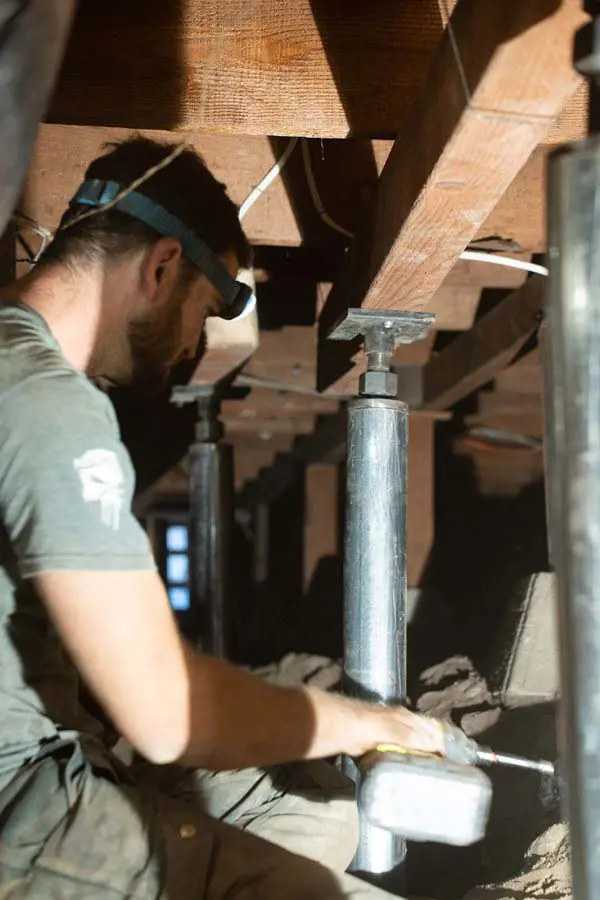 Crawlspace repair will make it feel as though you won't fall through your floor when you walk. You don't want to feel as though a miniature crater is in your home.
You want your retaining wall to work well so your soil stays where it's at. That way your home or business isn't affected by foundation settlement and lateral movement.
Seawall keeps your soil where it's at as the ocean tries to steal it. Seawalls are expensive enough to repair as it is. Having to replace a seawall? That's more expensive and invasive.
These repairs are practical and in your favor. You'll maintain the value of your property while protecting your number one investment.
Let your property stay amazing – Make sure to schedule a foundation inspection today!
This isn't only for foundation repair. We'll inspect your seawall, retaining wall, and check out your crawlspace. Dalinhaus Construction is here to help.
One of our professionals will come out to your property to look at the issue you're concerned with. If we find anything, we will be honest and fully transparent.
Don't wait – contact us today!