Foundation Repair In
The City of Santa Barbara
When it comes to over 400 restaurants sourced fresh, 200 wineries, major attractions, entertainment, and (of course) beaches, Santa Barbara, CA, is hard to beat. One of the best college towns in California. With stunning cliffsides, captivating coastlines, historical sites, community, and plenty to explore, Santa Barbara, CA, is like living in a paradise.
But the city isn't perfect, especially when it comes to foundation, crawlspace, hillside, and seawall issues property owners deal with.
Though that shouldn't be an issue you have to deal with, especially with reliable contractors that offer high-quality solutions. Dalinghaus Construction has finished over 2,000 foundation repair projects since 2015, specializing in foundation stabilization, foundation leveling, crawlspace repair, hillside stabilization, and seawall repair. When it comes to solutions you can rely on, Dalinghaus Construction offers them with exactness and painstaking detail.
What are the signs for foundation, crawlspace, hillside, and seawall issues?
When you see more than one of these signs, be sure to get in contact with a trusted professional in the foundation repair industry. That way you can get the help you need.
If your home has a raised foundation, you might feel as though it's difficult to walk, especially when you feel sagging in the floor. Almost like you can fall through the floor into the crawlspace. This is a sign that something is going on with your crawlspace, whether the wood has deteriorated or your posts and pads aren't properly supporting your floor.
Your retaining wall might start to lean when it's tailing to hold back that soil on a hill. It will start to lean, bow, buckle, and/or crack when it starts to fail.
Seawalls are very similar to retaining walls, except they hold soil back on one side and combats water on the other. You'll see seawalls start to crack, bow, buckle, lean, and possibly rust from the rebar inside being exposed to water.
Santa Barbara, CA, has its fair share of flats and hills that offer challenges for home and business owners to face, especially with sandy soil being predominant in the area. Depending on the amount of moisture present in the soil, many properties have to deal with foundation settlement and lateral movement. You want to be sure your property is being looked at by a foundation repair expert to help out your home or business.
What does the foundation repair process look like in
Santa Barbara, CA

?
It will start by you scheduling a foundation inspection by calling (877)360-9277 or scheduling online. One of our Project Design Specialists will be at your door and inspecting the foundation (or whatever you inquired about) of your property. They draw a scaled drawing of your property with floor elevation measurements to figure out the exact issue and the area most affected by issues.
The foundation lasts 60-90 minutes and is free if your property isn't on the market. Real estate foundation inspections are $1,000, which is credited toward your foundation repair.
From there, your specialist will create a repair plan and send it to you the day of or after your foundation inspection.
Finally, if you agree to go through with your foundation repair, your project will be scheduled and underway.
How is foundation repair done in Santa Barbara, CA?
Dalinghaus Construction works to stabilize your home or business in a more affordable method that is still effective. Concrete can take a while, is expensive depending on what concrete underpinning you decide on, and can be invasive.
We've learned that galvanized steel Push pier and Helical pier underpinnings are super effective. Both are very effective at stabilizing your home or business. Push piers are hydraulically driven into the ground using the weight of a structure until reaching competent soil or bedrock. Helical piers have helices at the base that allow them to be driven into the ground separate from the structure. If the structure is too light, the pier is driven using a helical torque motor until it reaches competent soil or the recommended torque.
Both are attached to the concrete footing of the foundation to stabilize. They're also great when adding the bonus of foundation leveling, which involves lifting the area affected by foundation settlement to maximum practical recovery.
Lifting will put voids in the soil. If not from the lift, possibly from soil erosion. The voids will be filled by injecting Polyurethane foam. This foam rapidly expands, cures in 15 minutes, can be as hard as concrete, and is environmentally safe.
Polyurethane is used for void fill, releveling, soil densification, and deep injection.
Crawlspaces in a raised foundation home sometimes need to be repaired, whether it's after a lift or something that has already been failing. Either way, a production team will go into your crawlspace and shore everything up. Any deteriorating wood will be replaced and crawlspace jacks will be installed to support your floors. Crawlspace repair will have your floors feeling like themselves again.
How are hillside stabilization and seawall repair done in Santa Barbara, CA?
When your retaining wall starts to bow, buckle, or lean, helical tiebacks will be put into the wall and driven in at a horizontal angle until reaching competent soil. They're installed very similar to helical piers, except at a more horizontal angle. They're then anchored to the wall to strengthen the effectiveness and keep the soil where it's at.
Seawalls will show similar signs to retaining walls, except cracking may be more obvious or there will be rust stains from the rebar. Carbon Fiber stitching is applied onto cracks to strengthen the wall's effectiveness and prevent water from getting into the cracks and reaching the rebar.
And depending on the type of seawall you have, there might be weep holes that allow water to escape back into the water. As this happens, the soil erodes. Polyurethane will be injected to densify the soil and allow moisture to escape.
Great reasons for foundation repair, seawall repair, and hillside stabilization in
Santa Barbara, CA
Santa Barbara is a beautiful place with gorgeous homes and businesses. Foundation issues make your property look less appealing as the cosmetic issues display themselves. Foundation repair will prevent those cosmetic issues from getting worse.
You don't want to deal with structural issues. They're significantly less appealing to look at and put your property at risk of being red-tagged. It's rare for structural issues to occur from foundation issues, but they can happen if ignored long enough.
Foundation issues cost more to repair over time. The issues get worse well before they get better. As they get worse, your foundation repair cost will increase.
Selling your Santa Barbara, CA, property becomes more problematic with foundation issues. Banks are less willing to loan to potential buyers when it comes to a property with these problems. You'll be limited to cash buyers, who can negotiate the price of your home down by 30%.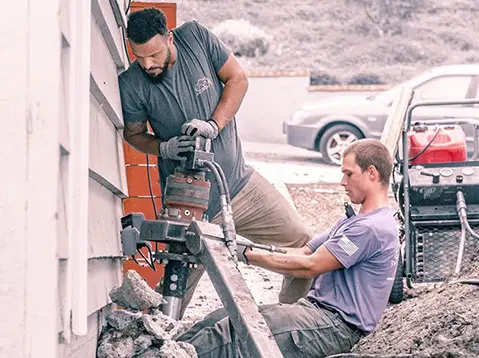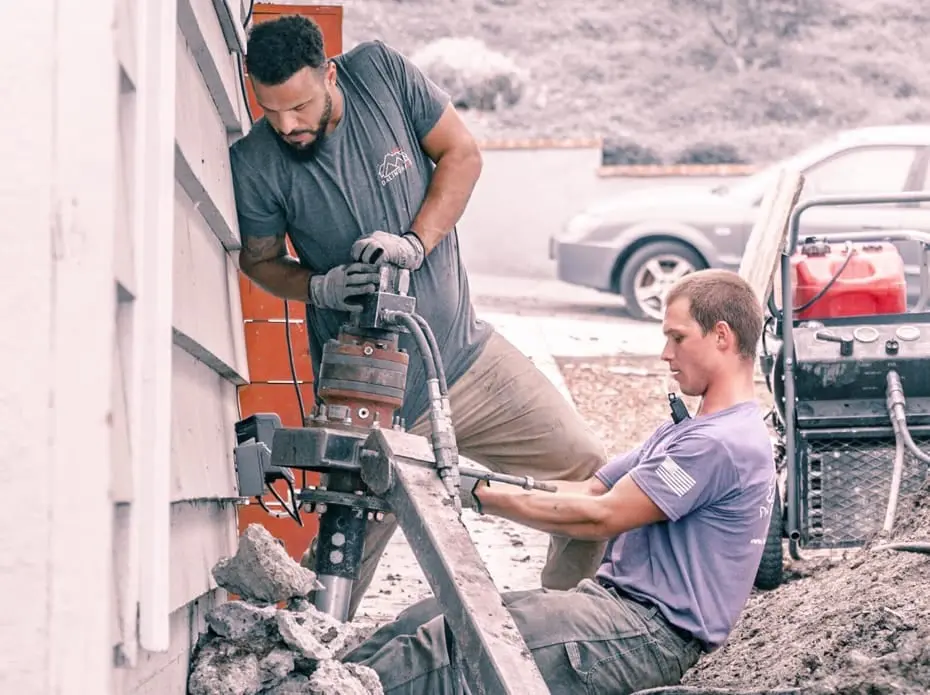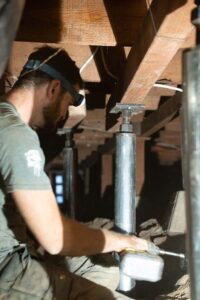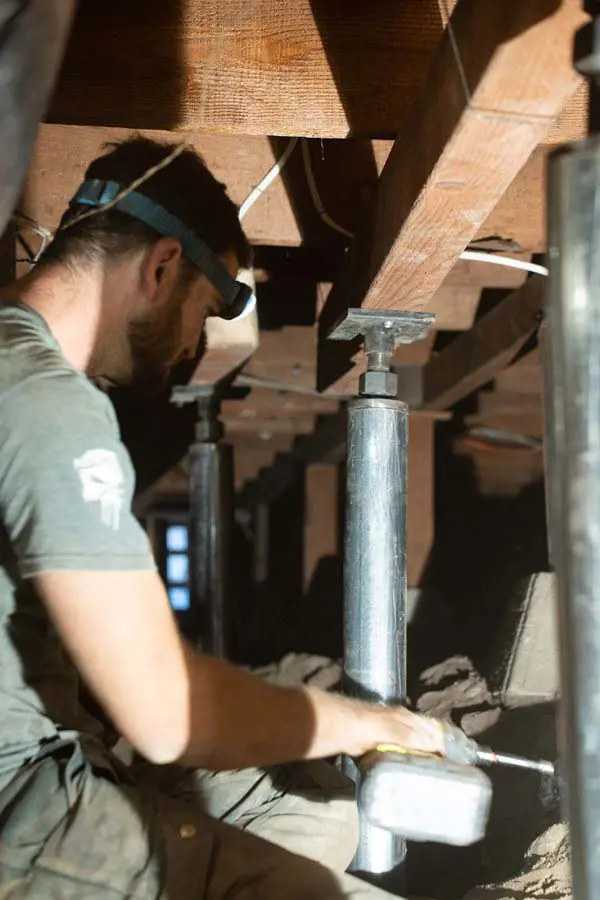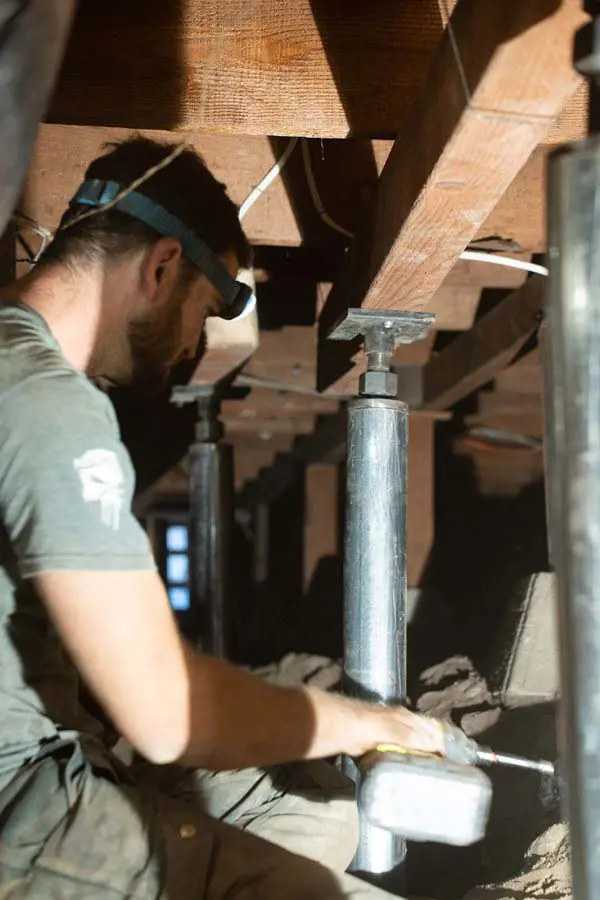 Your raised foundation should work as well as when it was first made. Drooping floors are a tripping hazard you shouldn't have to deal with. That's why crawlspace repair can help you will things feel level again.
Keep the soil where it's at, whether you're keeping the soil on your property or your neighbor is keeping theirs. Hillside stabilization will keep the soil where it's at so your home or business isn't affected by lateral movement.
You don't want your seawall to fail. That will be a bunch of soil lost and a bigger expense when you need to replace the entire seawall. Getting seawall repair now will benefit you later.
Protecting your top investment should be your number one priority. From a financial standpoint and stability in your life, foundation repair is essential for your residence or commercial structure.
Keep your property like the rest of Santa Barbara, CA, by scheduling your foundation inspection
Foundation inspection also includes your retaining wall and seawall. For all of these issues, Dalinghaus Construction is ready to assist in your repair.
Schedule your foundation inspection so we can have someone evaluate your property and even go in that creepy crawlspace. We can assess any problems, being fully transparent with you along the way.
Don't let your inspection fester in your mind – contact us today!