Foundation Repair In
The City of Rancho Palos Verdes
When it comes to seafront views with horseback riding, bicycles, and a wonderful ocean to look at, Rancho Palos Verdes, CA, is where it's at. There's more away from the ocean like hiking trails and horse trails. It's also less than 30 miles away from Universal Studios, Disneyland, and California Adventure. The city seems too good to be true to live in.
And that may be the case for you, especially if your property is dealing with foundation, crawlspace, hillside, and seawall issues.
But these are things that can be addressed, especially when you have reliable foundation repair contractors that can help with these issues. Dalinghaus Construction has helped out 2,000 property owners since 2015, especially since we specialize in foundation stabilization, foundation leveling, crawlspace repair, hillside stabilization, and seawall repair. Our team of experts provides quality services you can rely on to protect your home or business.
Signs of foundation, crawlspace, seawall, and hillside issues in Rancho Palos Verdes, CA?
You'll start to see more than one of these signs when you have a home or business dealing with foundation repair. Seeing these signs is when you should consider contacting a reliable foundation repair contractor.
You'll know you have crawlspace issues when you feel your floor slag as though it's a tripping hazard.
Hillside issues make themselves apparent when your retaining wall starts to lean, bow, buckle, or even crack. This results from the soil laterally moving, especially when gravity and moisture get in the picture.
Seawalls are similar to retaining walls when they give out with some additional signs, especially when they combat the ocean and retain land. So you also see leaning, bowing, buckling, cracking, and rust stains.
Being by the ocean, Rancho Palos Verdes, CA, has plenty of sandy soil with a mix of others including clay. These soil conditions make homes and businesses soil to foundation settlement, which causes an area of a structure to sink into the ground. This happens depending on the moisture present in the soil, the temperature, and other environmental factors.
If you're dealing with any of these signs, Dalinghaus Construction offers quality foundation repair solutions with our team of experts ready to keep your home or business from suffering further.
How will my foundation repair process go for my
Rancho Palos Verdes, CA

, property?
It always starts with a free 60-90 minute foundation inspection on your property to assess the problem. You will need to schedule this ahead of time either by scheduling your evaluation online or by calling (877)360-9277.
The inspection is only free if your property isn't on the market. Real estate inspections will cost $1,000, which is credited toward your foundation repair.
What will happen is a Project Design Specialist will be at your front door to evaluate your home, seawall, and/or retaining wall. They'll also go into your crawlspace if you own a raised foundation home.
A scaled drawing of your property will be made with floor elevation measurements to expose the area affected by foundation issues and see where repairs need to be made.
Next, a project repair plan is made by your specialist, which you'll receive either the day of or after. This will include a full report, the CAD drawing your specialist made during your inspection, and the recommended foundation repair plan. If you decide to go forward, your project will be scheduled.
Finally, your foundation repair project will be underway based on the recommended repair plan and the required city permits.
How do you do foundation and crawlspace repair for my Rancho Palos Verdes, CA, property?
The two most common foundation repair methods Dalinghaus Construction uses are galvanized steel Push pier and Helical pier underpinning systems to stabilize your home or business. These are more affordable foundation repair methods that are both effective and less invasive to install.
Both are driven into the ground until they reach competent soil, bedrock, or the recommended torque (specifically for helical piers). How they're driven into the ground differs. Push piers use the weight of a structure to be hydraulically driven, while helical piers are installed separately from a structure using a helical torque motor. Each is attached to the concrete footing of your home or business, basically acting like stilts so that when the soil moves, nothing moves with it.
These methods of underpinnings are excellent for foundation leveling if you feel like lifting your property. Or at least the area affected by foundation settlement, which will be brought up or maximum practical recovery.
You can expect voids in the soil, especially after a lift. Voids don't help when it comes to supporting your foundation. Polyurethane foam is injected into the ground to densify the soil. Poly is used for releveling (if the soil conditions are right), filling voids, and densifying soil.
Crawlspace repair for your raised foundation home is necessary if your wood is deteriorating or the posts and pads aren't doing their job. Your crawlspace will be shored up to have that wood replaced or to install crawlspace jacks in place of posts and pads.
What about hillside stabilization and seawall repair?
Your retaining wall leaning like it's about to give up means it needs some support so it doesn't eventually give up. This is why helical tiebacks will be used like helical piers, except at a more horizontal angle. They're put into the wall and driven in until reaching competent soil or the recommended torque. They're then anchored to the wall to add reinforcement.
Seawalls, while also used for retaining soil, have to deal with different factors compared to their retaining wall counterparts. They have to also fend off the water, which steals the soil on the land and brings it back to the ocean. Soil erosion is combatted by injecting polyurethane to densify the soil.
As for cracks on seawalls, Carbon Fiber stitching will be applied to the cracks to strengthen your seawall and keep water away from the rebar inside.
Why should I have foundation repair, seawall repair, and hillside stabilization done in
Rancho Palos Verdes, CA

?
When you're living in a beautiful place, your home or business wants to match. Cosmetic issues from foundation settlement aren't pretty. Foundation repair lets you fix that particular damage to your home or business.
Cosmetic issues can become structural if you really go a while without foundation repair. This doesn't happen often, but it can happen. Structural issues put your property at risk of being red-tagged.
The damages get worse the longer you put them off. As the damages get worse, so does the cost of foundation repair.
Foundation issues need to be legally disclosed when you put them on the market. This will limit your buyers to cash buyers, who can negotiate the price of your property down by 30% of its full value.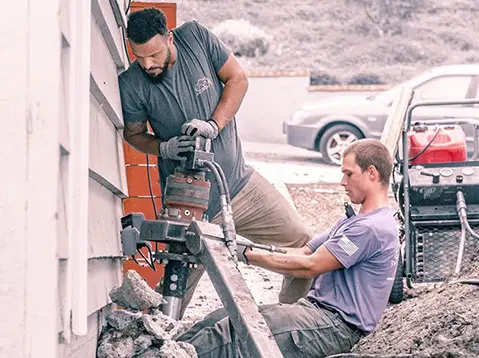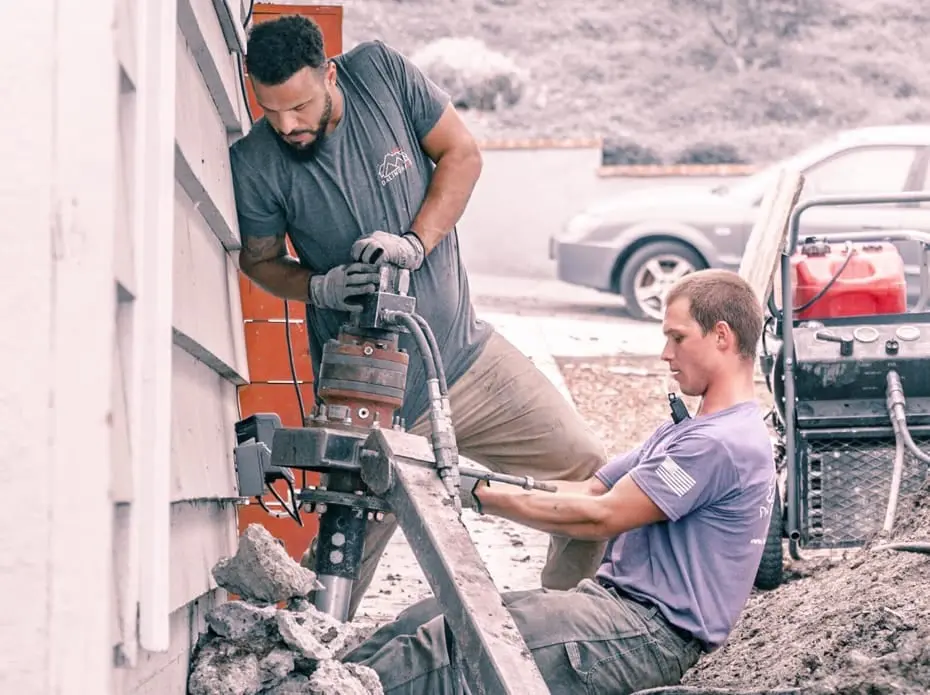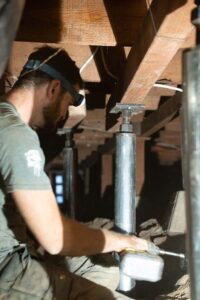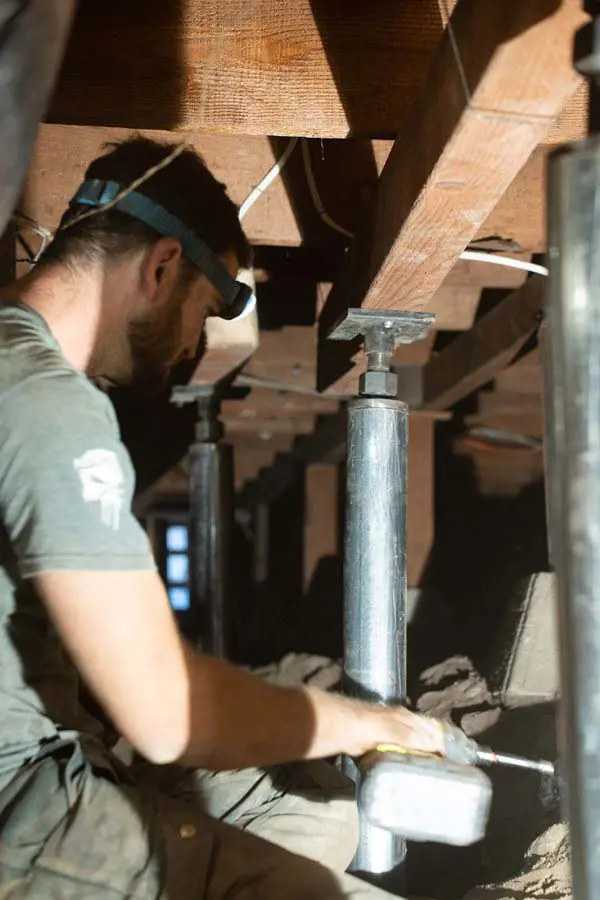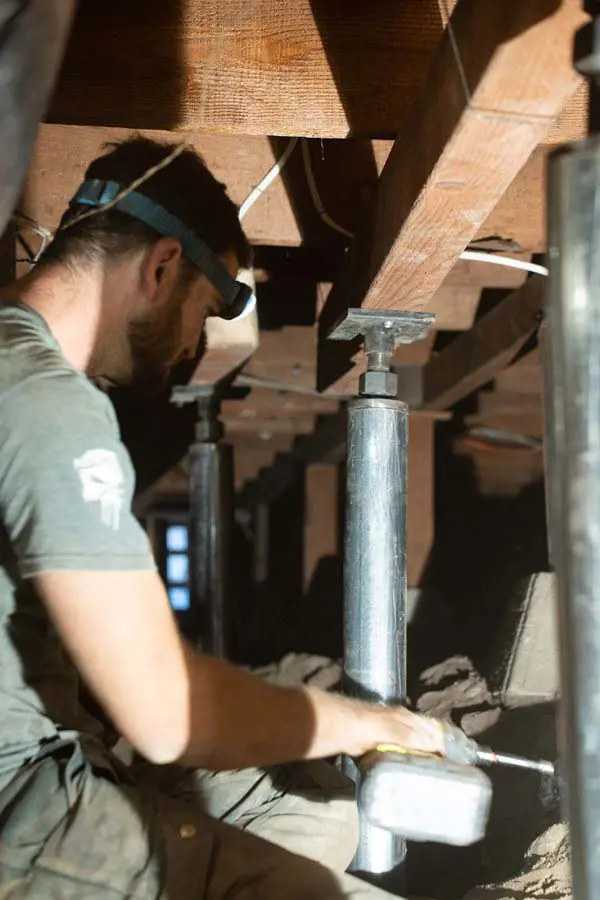 A damaged crawlspace affects your floors, especially when they start to sag. It's a hazard to your home. Crawlspace will have your floors being level again so you don't have to worry.
Lateral movement will affect your property, whether it's damaging to your retaining wall or causing your home to move side-to-side. Hillside stabilization will make it so hillside stabilization shouldn't be an issue.
A failing seawall will put your property in danger and severely decrease the value of your seafront property. And having to replace a seawall is more expensive than repairing it. Seawall repair now works for you later.
Foundation repair, crawlspace repair, seawall repair, and hillside stabilization protect your number one investment for both stability and property value. These repairs are essential for your residence or commercial property.
Protect your Rancho Palos Verdes, CA, property – schedule a foundation inspection today
It won't only be your foundation. We'll also inspect your retaining wall and seawall. We'll even go into your creepy crawlspace to see if there's a problem.
Dalinghaus Construction can have someone come evaluate your property. We're very transparent and will be open with you about the issues at every step.
Keep your Rancho Palos Verdes, CA, property okay by contacting us today!