Nothing is more frustrating than going outside and seeing your concrete walkway or concrete driveway shifting in every which way but loose. Let's not even begin to talk about the diminished curb appeal of a home that has a driveway that has settled. We are glad you found this page! At Dalinghaus Construction, we utilize a high-density polyurethane to densify soils during our Phoenix concrete leveling and lifting services. Polyurethane Slab Lifting is not only great to fix misaligned driveways, it is also amazingly efficient at lifting and leveling any other concrete slabs around your home. From walkways leading up to your home to that sunken concrete patio around your pool, our Phoenix concrete repair experts can bring all of them back up and into place like when they were first poured. Here are a couple of quick facts about our Polyurethane Concrete Lifting Process:
Most projects can be completed in 1 day! Our polyurethane material can set up in the presence of water.
Our injection holes are about the size of a nickel, if you can still find one!
Polyurethane material is 95% lighter in weight than traditional mud jacking material. -Installing a heavy material onto soils that have settled is only going to cause more problems in the future. – Why would you want to add more weight to soils that have already proven they can't support the weight of the slab above it? – It is like attaching an anchor to a sinking ship.
Concrete typically doesn't become misaligned for no reason. The goal of our Phoenix concrete repair company is to have the best concrete crack repair and concrete leveling and lifting solutions for our Arizona customers, that can prevent the addition of additional stresses to the concrete and help to minimize the loads on the soils below.
Watch our polyurethane in action at this apartment complex.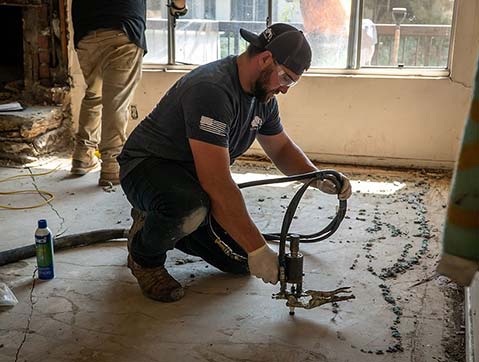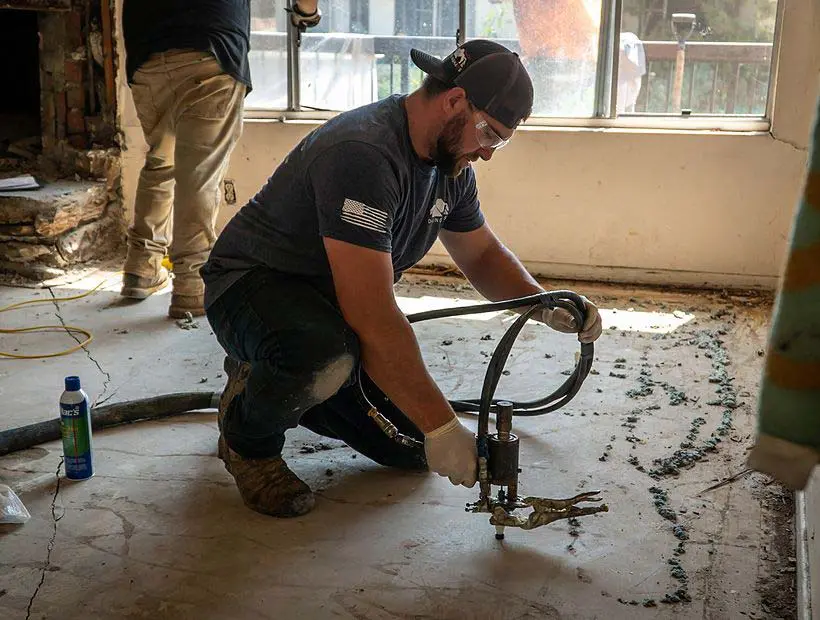 Types of Concrete Situations that would benefit from lifting
Not all concrete can be repaired utilizing our polyurethane lifting process. Here are the more common scenarios that polyurethane lifting would be an excellent solution to an existing concrete problem. If you are experiencing any of the problems mentioned below, contact the Phoenix concrete repair experts at Dalinghaus Construction today.