Foundation Repair In
The City of El Monte
With a dense suburban population for families to grow and for businesses to develop, El Monte, CA, has a lot to offer from restaurants, coffee shops, and parks to enjoy your time recreationally. It's one of the largest cities in Los Angeles County with public transportation and a diverse community.
It's also a place with clay soils that can leave residential and commercial properties susceptible to foundation and retaining wall issues.
With reliable foundation repair contractors, you don't need to worry about these issues becoming worse. Dalinghaus Construction has been in the foundation repair business since 2015, having completed over 2,300 projects in Southern California, Arizona, and Nevada. We're specialists in foundation stabilization, foundation leveling, deep injection with Polyurethane foam, crawlspace repair, and hillside stabilization. Residential and commercial property owners have been able to trust us with their foundation repair needs, especially when we do the job with attention to detail that can be counted on.
Signs there are issues with your foundation and retaining wall in El Monte, CA
Foundation issues will show themselves in many forms as they cause cosmetic damage to your residential or commercial property. Don't worry if you only have one of these signs. If you see more than one, contact a licensed and qualified foundation repair contractor.
Crawlspace issues, while part of your raised foundation home, don't constitute a larger issue like foundation settlement. Either way, when you see or feel sagging floors, you want to contact a foundation repair contractor to have a look anyway. Here are a couple of reasons why:
You'll know your retaining wall has an issue when it bows, buckles, leans, or cracks. This is because laterally moving soil is affecting your wall. Moisture can make it worse since hydrostatic pressure is added.
There are many clay soils in El Monte, CA, which are susceptible to expansion and shrinkage based on the amount of water present. What mostly happens is foundation settlement, meaning your soil is shrinking due to a lack of water and causing an area of your residential or commercial building to slowly sink into the ground.
If you're experiencing any of these signs? You'll want to get in contact with a trusted foundation repair contractor. Dalinghaus Construction offers quality foundation repair solutions that can make these issues you're experiencing a thing of the past.
How will my
foundation repair process

go?
The first portion of your foundation repair process will be a scheduled 60-90 minute initial foundation inspection on your property with one of our Project Design Specialists. These inspections also include your crawlspace and retaining wall. Your specialist will go around your property to look for any signs of foundation or hillside issues. They will also create a scaled drawing of your property with floor elevation measurements to figure out the area affected and come up with a foundation repair plan.
These initial foundation inspections can either be scheduled online or by calling Dalinghaus Construction at (877)360-9277. Keep in mind they're free unless the property is on the market, which will be $1,000 that's also credited toward your foundation repair.
On the day of or after your foundation inspection, your specialist will create a foundation repair plan and send it your way. This includes a full report on what was found during your inspection, a CAD drawing of your property, and a recommended repair plan that best fits your needs.
Finally, if you agree to move forward with your foundation repair, you'll have your project scheduled, underway, and completed.
What methods are used for
foundation and crawlspace repairs

?
The methods Dalinghaus Construction uses for foundation stabilization are Push pier and Helical pier underpinning systems. They're also used for foundation leveling, which involves lifting the area of your building that's affected by foundation settlement.
Yes, they both do the same jobs. They're applied differently depending on the weight your home or business exerts.
Push piers are hydraulically driven into the ground using the weight of your building until reaching competent soil or bedrock.
If you're home or business is too light, Helical piers have helices at the base that allow them to be driven into the soil separately from the building until reaching competent soil or the recommended torque. They're driven into the ground like a screw using a helical torque motor. They are then attached to the retrofit bracket that's bolted onto the foundation.
If you decide to go through with a foundation lift or you're dealing with soil erosion, the voids in the soil need to be filled to further stabilize your slab-on-grade foundation. This is why Dalinghaus Construction does deep injection with Polyurethane foam. Polyurethane rapidly expands, cures in 15 minutes, is very light, can be as hard as concrete when under enough pressure, and is environmentally friendly. You'll see this applied for filling voids, soil densification, and releveling.
Crawlspace Repair involves one of our production teams going into your crawlspace to either replace the deteriorated wood holding up your floor and/or install crawlspace jacks in place of your posts and pads. Either way, your floors will be supported and feel as though nothing was wrong in the first place.
How is hillside stabilization done?
To fight back against lateral movement, Helical tiebacks – like helical piers, except installed at horizontal angles – are put in through the wall and into the soil until reaching competent soil or the recommended torque. They're then anchored to your retaining wall to keep it stabilized.
As for combatting hydrostatic pressure, weep holes can be retrofitted into your retaining wall to release moisture.
Reasons to do foundation repair, crawlspace repair, and hillside stabilization in
El Monte, CA
When you're dealing with foundation issues, your residential or commercial property doesn't look cosmetically appealing. And that damage won't magically fix itself. You'll want to have your foundation repair to prevent those cosmetic issues from coming back because of foundation issues.
While we don't see this too often, foundation issues can go from cosmetic damage to becoming structural. Don't let that happen. The expenses of foundation repair increase and puts your property at risk of being red-tagged.
As time goes on, foundation issues become worse so long as you put off your repair. And again, those expenses will get more expensive. Get foundation repair sooner than later so that hole in your pocket doesn't get larger.
You might not realize it, but your day-to-day is affected by foundation issues, especially as your floors slope and your doors and windows are difficult to close and open.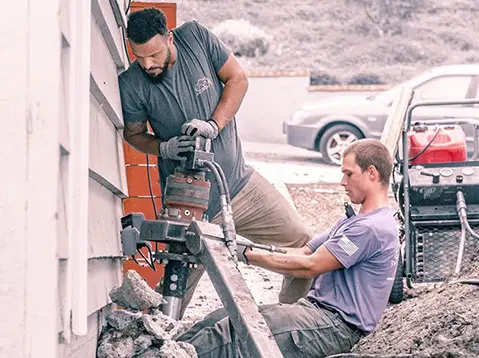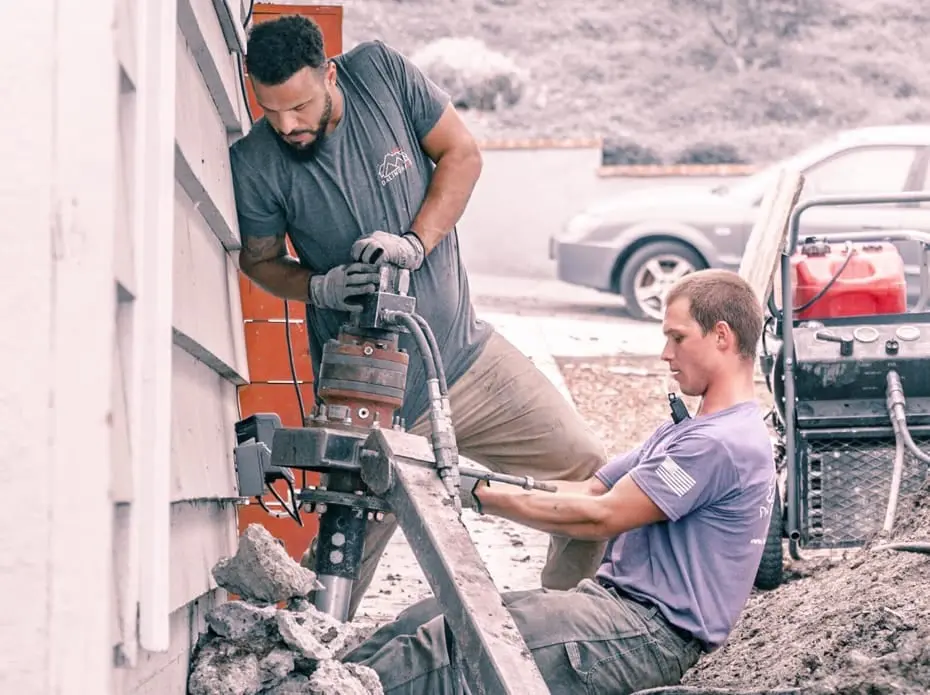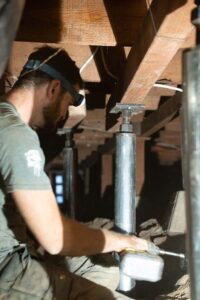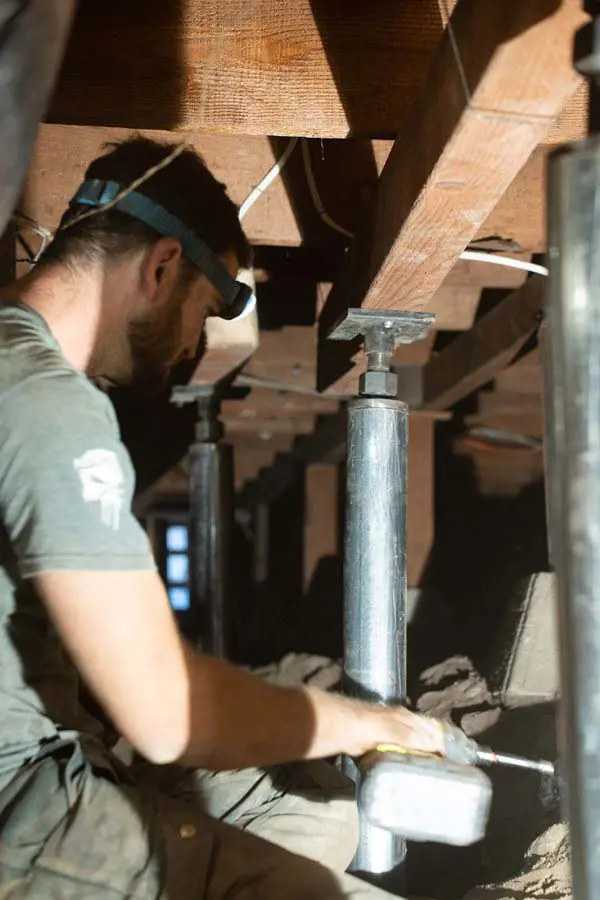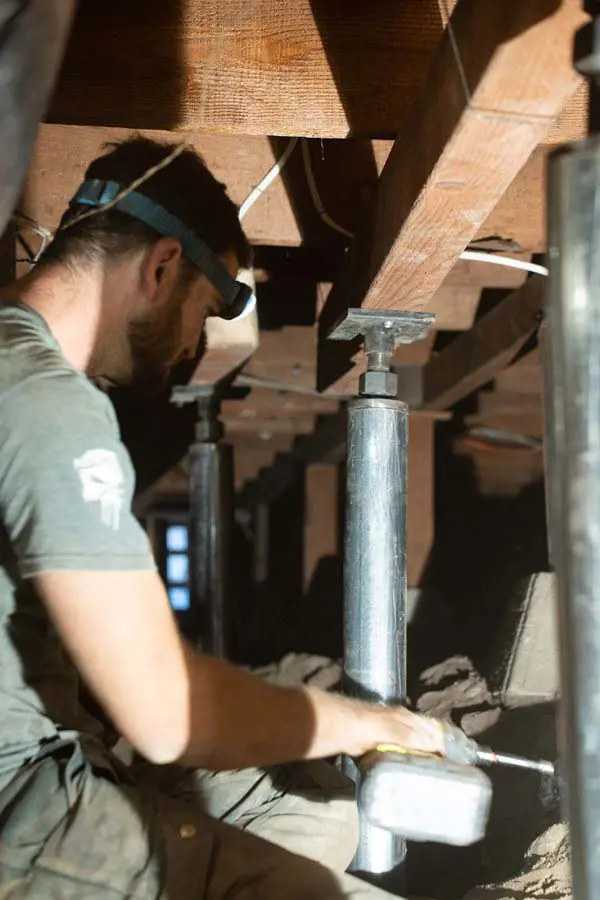 The floors to your raised foundation with a crawlspace experience more damage as you step over them. If you want to feel comfortable stepping on your floor, have Crawlspace repair done.
Hillside stabilization is convenient for keeping the soil where it's at. Settling and lateral moving soil can make foundation issues worse. Don't let that happen.
If you plan to sell a property with any of these issues, they need to be legally disclosed when put on the market. This limits potential buyers and decreases the value. When you're limited to Cash Buyers, you can expect to lose 30% of the full value.
If you want to make sure you can protect your property in the long run, your foundation is stabilized, and you want to maintain the full value of your property, these repairs make sense. These are issues you want to take seriously.
Up next – scheduling your foundation inspection!
Foundation, crawlspace, and hillside issues are things you want to take seriously, especially if you want your property to last longer than you. Your property is one of the top investments in your life. Make sure your investment is stabilized and protected from these issues.
Dalinghaus Construction is ready and willing to help you with your foundation repair needs. If you're in El Monte, CA, make sure you're scheduling an appointment for your foundation inspection.
To schedule an appointment, you can go online or call (877)360-9277.