Customer: Paul and Regina G.
City: Vista, CA
Project Consultant: Mark Cook
Project Foreman: Joe Delgado/ Richard Whitehead
Engineer: Engineering Services & Design of Socal Inc.
Why did customer contact Dalinghaus Construction?
Paul had seen one of our company vehicles on the road, and decided to give us a call. His slab foundation home in Vista, CA sits on a slope, and there were cracks across the house that were making the tiles pop off. He also noted he had doors that were sticking, as well as windows that were separating and cracking. 
What solutions did Dalinghaus Construction provide?
We sent Project Consultant, Mark Cook, to perform a foundation inspection at Paul's home. He used a ziplevel altimeter to perform an elevation reading of the foundation. His data revealed that the side of the home that was facing the slope was indeed settling. The area that was affected the worst was down 1.5 inches. For this project, Mark teamed up with the geotechnical and structural engineers over at Engineering Services & Design of Socal Inc. Together they constructed a repair plan that included 14 Push Piers, 3 Helical Tiebacks, 250 square feet of Polyurethane Void Fill, and 150 square feet of Concrete Removal. 
Read more: Stabilizing A Sinking Home With Push Piers In Vista, CA
Project Foreman, Joe Delgado, and his crew took 2 weeks to complete the repair of Paul's home. The crew started by breaking out concrete, and excavating 3'x3' holes to expose the footing at the pier locations. Next, they began prepping the footings, and mounting the push pier brackets. Pipe was pushed at the pier locations until they hit load bearing strata. The crew performed a lift, then each pier location was cut and capped. After all the push piers were installed, they moved forward with installing the helical tiebacks. Once the piers and tiebacks were in place, our Poly Foreman, Richard Whitehead completed the last leg of the repair by injecting polyurethane to fill the void under the slab. The city inspector came to sign off on the permit, and the crews finished by backfilling and tamping the previously excavated soils.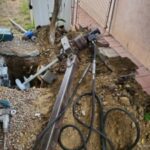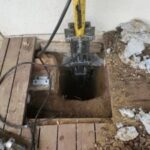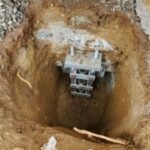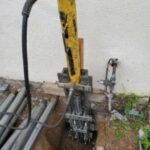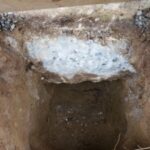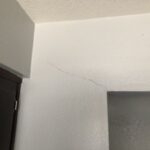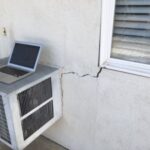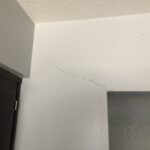 Download The Foundation Repair Guide For Homeowners Today!