A little more than 100,000 people call Vista, CA, home. Located in San Diago County, it is less than an hour north of the city of San Diago and offers everything you need for a happy and productive life.
There are also some things to be aware of when you own a home in Vista. Like many areas in California, the soil in Vista can be a problem. Due to the nature of the soil, it expands when it is wet and contracts when dry. It is also easily washed away if it isn't prepared properly.
As a result, foundation problems are frequently seen in Vista and surrounding areas. When they do happen, Dallinghaus Construction is there to assist. We have the experience and the equipment to get your home on stable footing and get it back in shape again.
Common Foundation Problems In
Vista, CA
Just like many issues we may face in life, detecting and correcting foundation problems is the key to success. Since foundation problems get progressively worse, the last thing you want to do is delay. Contact Dalinghaus Construction today for help.
Problems Opening and Closing Windows and Doors:
Door and window frames may get distorted as the foundation shifts. This can result in sticking windows and doors. At times, the frame may move enough that a door will not close or it may open on its own after you shut it.
The pressure put on the foundation is only part of the issue when you have foundation problems. That pressure can also transfer to the main structure, leading to cracks forming in the drywall. They are of particular concern when they are stair-stepped cracks or if they originate at a door or window frame.
As one side of the home sinks at a faster rate than the other, it causes the floor to be uneven. This is why many people with foundation problems feel as if they are falling over when walking through the home. They may even stumble and fall frequently.
The ceiling can also be an indicator of foundation issues. When the foundation sinks, it torques the entire home. Cracks may appear and grow in the ceiling. Repairing the cracks is a temporary fix that does nothing to fix the root cause; foundation failure.
Damaged Windows and Doors:
As the door and window frames shift with the sinking foundation, it can put more and more pressure on the doors and windows themselves. It is not uncommon for windows to crack and break or for doors to twist in their frames.
Musty Smell in the Basement:
As water builds up in the soil outside of your foundation, it puts pressure on the walls and floors. This eventually allows moisture into the home, increasing the humidity level and perhaps allowing mold and mildew to form. When you have a musty smell in the basement, it's time to call Dalinghaus Construction.
Stair Step Cracks in Brick and Masonry:
You don't have to panic when you see cracks in the exterior walls. Some cracks are common and are associated with curing concrete or natural settling. On the other hand, cracks that take on a stair-step pattern, particularly when they originate at the corner of the foundation are common signs of foundation problems.
Foundation Repair Services Offered in
Vista, CA
Every home is different and every problem has unique challenges. At Dalinghaus Construction, we have seen every issue and know how to fix them. We do this using our experience, the right equipment, and by applying the proper foundation repair services, including the following:
Some concrete cracks are a sign that your foundation is failing, others are just a normal part of having a concrete slab. In some cases, repairs can take place to the concrete to fix the crack so it doesn't get larger or allow moisture to enter the home. This is done with epoxy or polyurethane injections and, at times, kevlar weave.
Has your concrete slab settled? Is it now sloped in one direction or perhaps cracked? We can fix it! The process typically involves injecting polyurethane foam into a void under the slab. As the foam expands, it pushes the slab back up and into position. In some cases, cracks in the slab close as it is raised.
How much time do you spend in your crawl space? If you are like most homeowners, probably not much. They still need our attention, and Dalinghaus Construction can do what is needed. Sometimes, preventative care is best but when foundation problems occur, the services can include jack installation or post/pad replacement.
When a foundation fails completely, it can put your home at risk. In some cases, it may be necessary to do a partial or complete foundation replacement. The process involves stabilizing the home or, in some cases, lifting it so the foundation can be built in place. A foundation replacement provides a stable base for your home.
It may be necessary to use push or helical piers to stabilize or raise a foundation. This form of underpinning uses stable soil or bedrock deep in the earth as a base for your foundation. As a result, the home is protected from any further vertical movement.
Dalinghaus Construction can also work on commercial properties to stabilize a building and correct any foundation problems your business may be experiencing. We do so with the minimum amount of impact on your operation.
Free Foundation Repair Inspection and Estimate in
Vista, CA
Dalinghaus Construction offers a free service in Vista, CA, and the surrounding area. It is a service that is suggested you use on an annual basis and all you have to do is ask for it to be done.
It's our free foundation repair inspection and estimate.
Simply fill out the online form on our website and one of our friendly foundation specialists will be in touch within 24 hours. The inspection only takes an hour or, at times, a few hours. We want to be thorough and we won't miss a thing.
After our inspection takes place, you will be provided with a detailed plan and estimate to correct any issues you have. There is never any pressure to spend a penny. We just want you to know what is wrong and what we can do to correct it.
The Counties
We Serve

In Southern California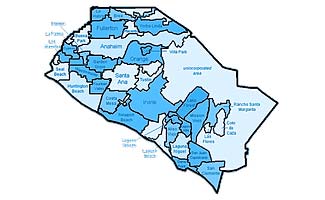 Learn more about foundation repair in your city!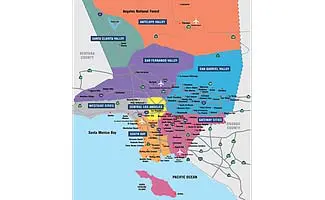 Learn more about foundation repair in your LA city!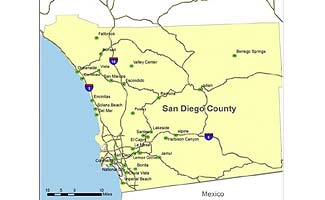 San Diego is known for its sandy, clay soils.  Learn more about your city!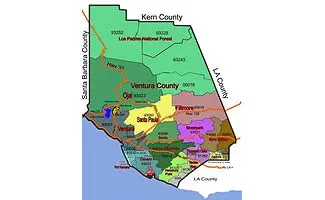 Learn more about foundation repair in Ventura County!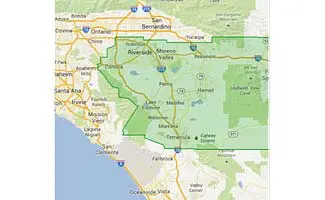 Do you live in Riverside County?  Learn more about foundation repair in your city!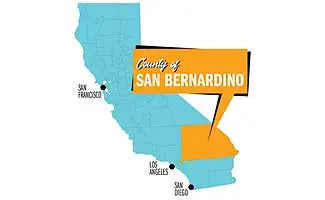 Learn more about foundation repair in the cities within San Bernardino County!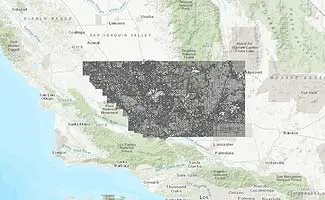 Learn more about foundation repair for the cities in Kern County!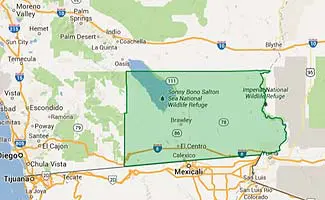 Do you live in Imperial County?  Learn more about foundation repair in your city!