Buena Park is a city located in Orange County, CA. It is home to Knotts Berry Farm and not far from Disney Land. The area is a great place to live and a fun place to visit.
There is also something interesting about the area of Buena Park that you might not know unless you have problems with your home's foundation. Unlike many other areas in Orange County, the area of Buena Park has silty clay loam soil. This can be bad news for homeowners.
Because of the nature of the soil in Buena Park and the nearby area, it is not uncommon for a foundation to settle (sink). That is why it is so important to know the signs of foundation problems and what to do if you notice them.
The good news is, you have Dalinghaus Construction working in the area. With years of experience in how to stabilize and even raise a foundation, we are your go-to resource when problems arise. We even offer other services to homeowners to get their homes in shape after the foundation is fixed.
Common Foundation Problems In
Buena Park, CA
Let's face it, nobody wants foundation problems. In fact, some people will try to ignore the signs of foundation problems, hoping they will somehow go away. They won't go away.
Foundation problems are progressive, so ignoring them now just means you will have to pay the price later (and often a higher price). If you notice some of the signs of foundation problems listed below, don't hesitate to contact Dalinghaus Construction. We offer a free home foundation inspection so you know what you are up against.
As your foundation shifts, you may start to notice gaps around the doors. The gaps may also show in the trim around the doors. It's one of the first signs of foundation problems in many cases.
One of the complaints we often hear from those with foundation problems is that it feels like they are falling down when they walk through their home. This is due to differential settlement, which can also result in other problems, such as cracking concrete slabs.
The chimney is often on a precarious section of the foundation. It typically comes off of the end, so it doesn't have the support of both sides. It is also heavy, so it is prone to sinking when the foundation sinks. If you notice your chimney tilting, cracking, or separating from the home, contact Dalinghaus Construction.
Moisture is often to blame for foundation problems. It soaks into the soil, causing it to expand. When that pressure is put on the foundation, it can cause cracks and other issues that allow moisture inside as well. That is why rotting wood, especially in the basement or crawl space is often seen.
There is a tremendous amount of torque put on the foundation as it sinks or heaves. That torque can transfer to the walls, and eventually, can affect the ceilings. You may notice uneven ceilings or cracked drywall.
Cracks can occur as part of natural settling when a home is new. When the foundation is experiencing problems, however, it is quite another story. Sometimes, the cracks in the walls are enough to transfer through the wallpaper.
As the foundation shifts and sinks in the expansive clay soil in silty clay loam in Buena Park, CA, it can transfer that movement to the framework of the home. That is why cracks in the walls and floors are often a sign of foundation problems.
Since moisture can get into the home when the foundation is failing, it can lead to a variety of water-related problems. This includes the growth of mold and mildew. Does your basement smell musty? Have your foundation inspected.
Sticking windows and doors
The torque of a sinking foundation can cause the door and window frames to twist in place. This can cause doors and windows to stick when you try to open or close them. Doors may also swing open on their own when you close them.
Foundation Repair Services In
Buena Park, CA
If you have a foundation that is sinking or shifting, it can cause a lot of stress. You may be wondering if it can even be fixed or how much it would cost to have the work done. We want to put your mind at ease.
At Dalinghaus Construction, we have been helping people in Buena Park and the surrounding area for years with problems very similar to the ones you are facing. We offer a range of foundation repair services and will let you know about the pricing and details up-front.
The following are some of the foundation repair services we offer.
A concrete slab will not bend or twist. When it sinks, it will eventually crack under its own weight. These aren't the hairline cracks that are common when concrete cures, they are larger cracks that can even expand. We can fix those cracks using a variety of methods, such as epoxy and carbon fiber crack stitching.
Concrete slabs and walkways may sag because of insufficient soil compaction, poor drainage, and poor site conditions. When it sinks, we can bring it back up to level again by using polyurethane foam injections. The foam is injected into a void under the concrete and it expands to lift the slab to an acceptable height. The best news is that you can start using it again shortly after we finish the work.
Most homeowners don't access the crawl space very often. It is still an important part of the home and may, at times, need special attention. At Dalinghaus Construction, we provide the crawl space services your home needs. These include seismic retrofitting, crawl space jacks, or replacing the posts and pads.
Some foundations can be salvaged and repaired but there are times when a partial or complete foundation replacement occurs. This is more common than most people realize. The first step in knowing what your home needs is to contact Dalinghaus Construction for a free foundation inspection and quote.
Underpinning is a common method used to stabilize and even raise a failing foundation. Push or helical piles are sunk into the earth until they reach stable soil or bedrock. They can then be attached to the foundation to stop any vertical movement. A hydraulic system can be used to raise the foundation to an acceptable level.
Commercial Foundation Problems
Dalinghaus Construction also does work on commercial properties when they experience foundation problems. The same methods used on homes in Buena Park can also be used on commercial buildings.
Free Foundation Repair Inspection and Estimate in
Buena Park, CA
When was the last time you have your home's foundation inspected? It is recommended that you have a periodic inspection of your foundation, as it alerts you to problems before they get out of control.
A foundation repair inspection is not a superficial inspection, such as what you might find with a pest inspection or building inspection. When you request a free foundation repair inspection and estimate from Dalinghaus Construction, you will get nothing but our best.
Within 24 hours of filling out our online form, one of our friendly professionals will get in touch with you to set up an inspection. Those inspections look deep into the foundation and uncover any issues that may exist. Afterward, you will get a detailed review and a plan for repairing any problems that were found.
The Counties
We Serve

In Southern California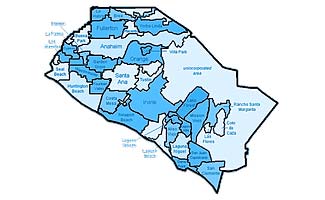 Learn more about foundation repair in your city!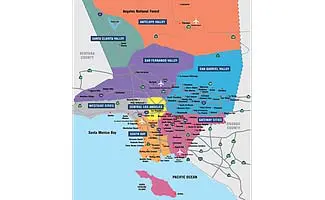 Learn more about foundation repair in your LA city!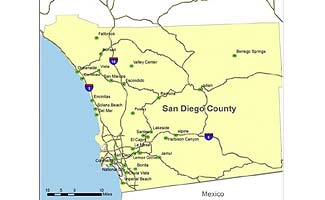 San Diego is known for its sandy, clay soils.  Learn more about your city!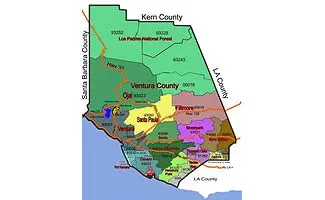 Learn more about foundation repair in Ventura County!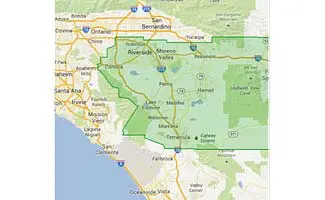 Do you live in Riverside County?  Learn more about foundation repair in your city!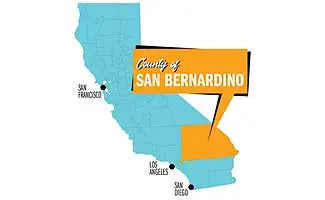 Learn more about foundation repair in the cities within San Bernardino County!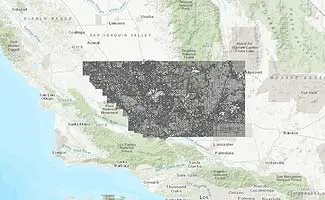 Learn more about foundation repair for the cities in Kern County!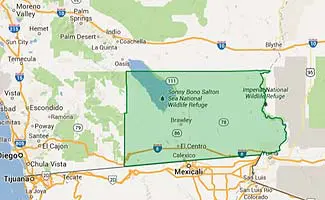 Do you live in Imperial County?  Learn more about foundation repair in your city!