Foundation Repair In
The City of Brea
If you have a mix of hills and flats by the coast (kinda), chances are you live in Brea, CA. This area comes with its fair share of foundation issues and hillsides making their move.
But there isn't a need for you to worry. Many foundation repair contractors work in Brea, CA, along with surrounding areas. Dalinghaus Construction is among those you can count on.
We're a leading foundation repair company that is trusted in Brea, CA, specializing in foundation repair and hillside stabilization. Hell, we also do concrete removal and replacement if it's affecting your foundation or driveway.
After working on over 2,000 foundation repair projects since 2015 in Southern California, Arizona, and Nevada, we've been able to help owners of residential and commercial properties to make sure they don't have to worry about foundation issues ever again. Our team of experienced professionals can do any job of any size with accuracy unmatched.
How do I know if I have hillside or foundation issues in Brea, CA?
With all of the hills causing lateral movement and gravity helping with foundation settlement, you'll notice more than one issue. If you're seeing multiple issues, you'll want to have a professional come out to do a foundation inspection.
Brea, CA, has soils that present unique challenges in foundation issues and a variety of foundation solutions. There are predominantly clay soils, which are prone to expand and shrink based on moisture content, variations in temperature, and the overall climate. As the soil moves, so does your residential or commercial property, causing it to experience foundation settlement or heave.
As your property moves, you want to have professionals come out to see what's happening with your foundation. Dalinghaus Construction can do a free 60-90 minute foundation inspection for you and provide quality foundation repair in Brea, CA. Our team can make sure your foundation will never settle.
What does the
foundation repair process

look like in Brea, CA?
The start of the foundation repair process in Brea, CA, is the same as any other city in Southern California, beginning with a scheduled free 60-90 minute foundation inspection at your home with a Project Design Specialist.
Note – a foundation inspection is free for homes that are NOT on the market. A real estate foundation inspection is $1000, which is credited toward your foundation repair.
A scaled home diagram is made during your foundation inspection to properly evaluate your property and diagnose the problem.
From there, a repair plan is created, which includes a full report, a CAD drawing of your property, and a recommended repair plan.
The final portion is doing the foundation repair based on the proposed plan and necessary city permits.
What are the most common methods for
foundation repair

?
Two of the most effective and affordable ways to do foundation underpinning doing galvanized push pier and helical pier underpinnings.
Push piers are hydraulically pushed into the soil until they reach competent soil or bedrock. That way when the soil shifts, your residential or commercial property won't move with it. These piers are attached to your foundation, acting like stilts so the shifting soil won't cause more damage. They're excellent for foundation stabilization and leveling.
Helical piers have the same purpose as push piers, though the installation is a little different. These piers are sometimes necessary to install depending on the soil conditions. They have helices at the base of the piers that allow them to be "screwed" into the ground using a helical torque motor until reaching competent soil or the recommended torque. They can be effectively used for foundation stabilization and leveling.
Other parts go into foundation repair other than underpinning.
When it comes to lateral movement, nothing keeps your structure or retaining wall intact like helical tiebacks. They have helices similar to helical piers but are installed at a more horizontal angle. When it comes to hillside stabilization and foundation repair, they are excellent. They keep your home or structure in place and let your hillside work more efficiently.
After doing foundation leveling, slab-on-grade foundations need more support than the piers, especially with voids in the soil. Polyurethane foam is injected into the soil for deep injection, void fill, and soil strengthening. This foam is as strong as concrete when under enough pressure and can stabilize your foundation.
How are foundation cracks repaired in Brea, CA?
It can happen in one of two ways.
You have epoxy, which is a resin that acts like a secret agent, infiltrating the crack via gravity feeding. And when it dries, it becomes an incredibly strong glue that holds everything together.
Next is carbon fiber resin, which covers up the cracks and dries to make your foundation both waterproof and keep everything together. It can go on the slab or your concrete footing to prevent water from getting to the rebar and causing more cracks.
Reasons for hillside stabilization and foundation repair in
Brea, CA
Foundation repair already isn't cheap. The more it's put off, the likelihood those issues will become worse. The worse the issues, the steeper the cost.
Foundation issues don't magically get better. There might be temporary fixes, but foundation issues will come back. Getting foundation repair and stabilizing your property will help in fixing those issues permanently.
Foundation issues aren't the most pleasant to look at. Cracks on your walls, ceiling, and gaps between doors and wall corners stand out. Foundation repair will make it so those issues won't come back.
Windows and doors are easy to open and close, right? Imagine if that became more difficult in your day-to-day. Foundation settlement will make opening and closing those difficult when they feel sticky.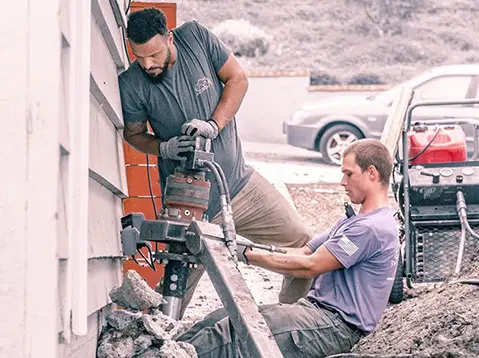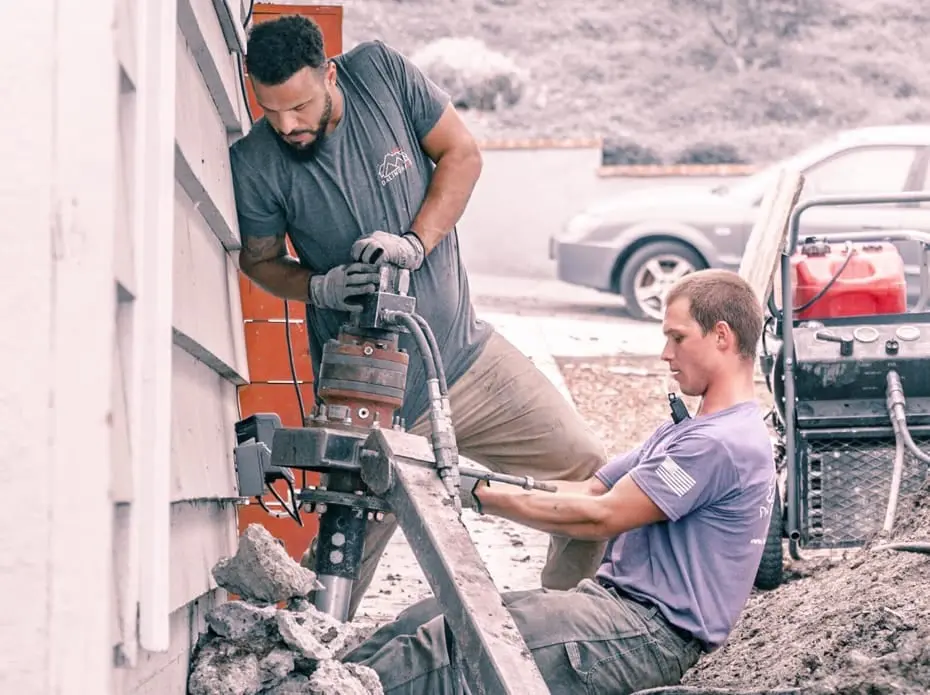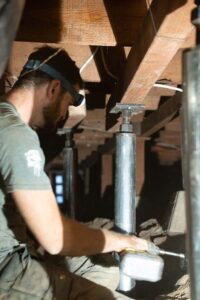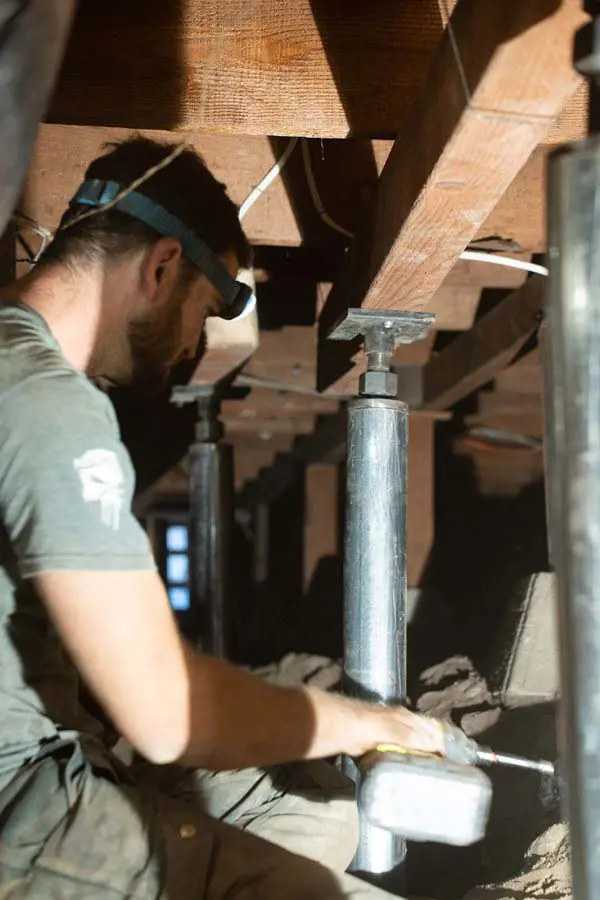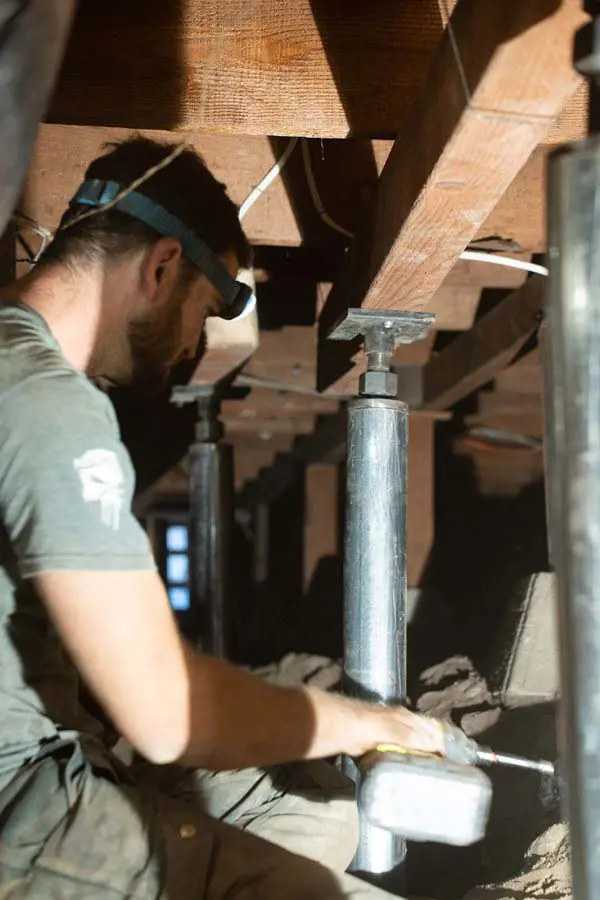 Brea, CA certainly has its fair share of hills and slopes. Gravity doing its work will push your property downward and the soil down a slope. This affects your property through lateral movement while causing your foundation to settle. Your retaining wall might begin to fail. Going through with hillside stabilization will keep the soil in its place and let your retaining wall do its job better.
When you deal with foundation settlement, your whole home doesn't sink into the ground. It's usually one area. Your floor will be at different angles as though it's trying to reteach your geometry and angles. Foundation repair through leveling will bring the area of your home or commercial building to maximum practical recovery, making it so you don't have to think of your geometry class during your sophomore year of high school.
Foundation issues decrease the value of your property. The damage has to be legally disclosed when on the market, which also limits your potential buyers. Cash buyers can negotiate the worth of your property by 30%. Foundation repair would let you keep your property's full value.
Foundation repair will bring some semblance of peace to you, your family, your pets, and your workers if they work in your commercial building. It makes sense since your property is your number one investment and will add stability to your life.
Not sure what to do? Schedule your free foundation inspection.
You want to make sure your property is protected, especially when it already has issues. Hillside stabilization and foundation repair for your Brea, CA, property will make your issues better before they get worse.
If you're in Brea, AZ, consider scheduling a free 60-90 minute foundation inspection with one of our Project Design Specialists.
Remember, real estate inspections are $1000, which is credited toward your foundation repair.
Give us a call or go online to schedule your foundation inspection today!