Anaheim is a city with close to 350,000 residents. It is also visited by millions of people every year who want to go to Disneyland or watch a ball game. Residents have access to those options as well, and easy access to LA, just 25 miles to the north.
Those same residents sometimes have to deal with the effects of the poor soil conditions under their homes. The soil includes loamy sand, sandy loam (yes, there is a difference), and expansive clay. Those soils can wreak havoc on the foundation of a home, allowing it to shift or sink.
When you see the signs of foundation problems, it's time to call Dalinghaus Construction. We offer a free foundation inspection and the options needed to get your home back on solid ground. Read on to learn more:
Common Foundation Problems In
Anaheim, CA
Do you suspect your home has foundation problems? It may be trying to tell you with one of the following signs:
Gaps in Doors and Windows:
As the foundation sinks, it can put pressure on the door and window frames. The torque can show as visible gaps around the doors and windows. Gaps may also appear in the trim, or the trim may separate in the corners.
Do you feel like you are falling when you walk across the floor in your home? This may be due to uneven flooring. It can also cause you to stumble frequently or even fall. The effect is felt even more in narrow areas, such as the hallway.
The chimney is a decorative and sometimes functional part of many homes. It is also a part of the home that is not often well supported by the foundation. As a result, the chimney may sink, causing it to lean, crack, or separate from the rest of the home.
Decaying Wood in the Crawlspace:
When a foundation experiences problems, it can allow water to enter the crawl space. This could include standing water or higher humidity levels. As a result, the wood supporting the home can decay.
Most people think about walls and floors getting damaged because of foundation problems but it can just as easily happen to the ceiling. Large or expanding cracks, as well as cracks that continue down the wall, should be looked into carefully.
Damaged Windows and Doors:
When the foundation shifts, the window and door frames also shift. This can cause the windows and doors to stick when they open and close. The problem can be severe enough that the windows crack or break.
Musty Smell in the Basement:
Excess moisture is a common problem when the foundation is under pressure, especially as cracks form. Higher levels of humidity or standing water can allow mold and mildew to form. If you have a musty smell in the basement, it is a likely sign of high moisture levels.
Stair Step Cracks in Brick and Masonry:
Cracks can form in the brick and masonry as the foundation sinks at different rates. This type of differential settlement often leads to stair-step cracks that are likely to originate near a corner of the foundation.
Foundation Repair Services Offered in
Anaheim, CA
If you have identified some signs of foundation problems at your home, you are likely wondering what can be done to fix the issue. At Dalinghaus Construction, we have a wide range of foundation repair services to offer. They can be used, depending on which would work for your situation. Here are some of those services:
Concrete cracks should be repaired for a number of reasons. They are unsightly, but beyond the aesthetics, they can also be a tripping hazard or can let moisture in. We often use epoxy injections to repair cracked concrete but other options are available, including polyurethane foam or even carbon fiber stitching.
A cracked concrete slab will sometimes need to be leveled. We usually accomplish concrete leveling by injecting polyurethane foam into a void beneath the concrete. The foam expands and lifts the slab. Within minutes, it is strong enough to hold what you put on it.
Do you smell a musty smell in the crawlspace or are you seeing rot in the wood supporting the home? These are some of the problems that we can fix. We may install jacks, replace the post and pad, or perhaps do seismic retrofitting. Call us to see what we can do for your home.
When a foundation has failed to the point where it can't be fixed, it's time to consider a foundation replacement. We offer this service to our Anaheim customers. Both partial and complete foundation replacements are possible.
The soil near the surface in Anaheim may be a problem for homeowners but if you go down far enough, you will eventually find solid soil or bedrock. You can rest your foundation on that solid ground using underpinning by means of push or helical piers. These deep foundation systems are often used when the soil under a foundation allows the home to sink.
Dalinghaus Construction can also help with your commercial foundation problems as well. The signs of foundation problems and methods of fixing them are the same. They are just applied to a larger degree on larger buildings.
Free Foundation Repair Inspection and Estimate in
Anaheim, CA
Have you been neglecting your home's foundation? If you haven't had a foundation inspection recently, you should take advantage of our offer of a free foundation repair inspection and estimate.
Within 24 hours of filling out the online form requesting an inspection, one of our friendly experts will get in touch to set up a convenient time for the job to be done. The inspection takes just a few hours, at most, and we never pressure you to get the work done.
What we will do is provide you with a comprehensive inspection at no cost to you, provided the inspection is not associated with a sale of the property. We can then give you the details and a plan to get any problems fixed.
The Counties
We Serve

In Southern California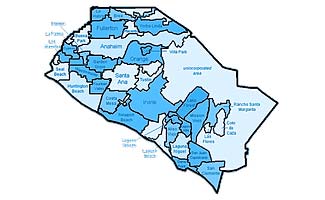 Learn more about foundation repair in your city!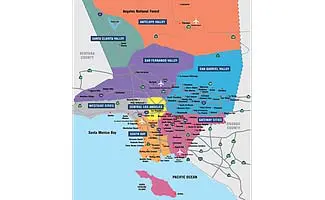 Learn more about foundation repair in your LA city!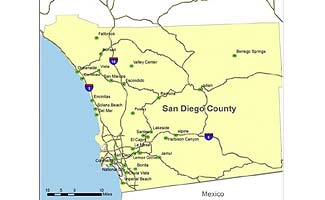 San Diego is known for its sandy, clay soils.  Learn more about your city!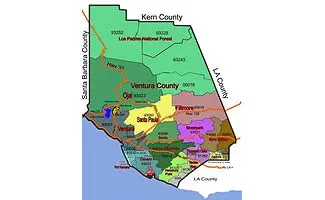 Learn more about foundation repair in Ventura County!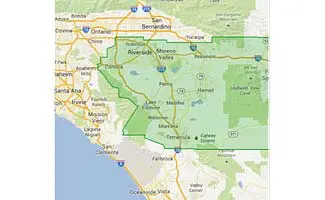 Do you live in Riverside County?  Learn more about foundation repair in your city!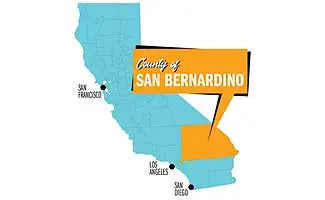 Learn more about foundation repair in the cities within San Bernardino County!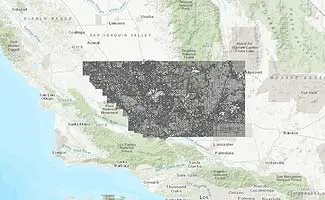 Learn more about foundation repair for the cities in Kern County!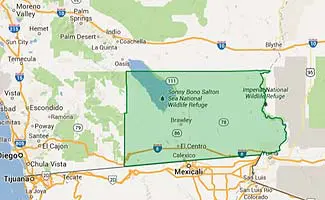 Do you live in Imperial County?  Learn more about foundation repair in your city!