Foundation Repair In
The City of Carlsbad
Carlsbad, CA, is a city with a large coastline and the home of Legoland. A kid's dream and an adult's worse nightmare for their feet (the legos get everywhere). It has a decent-sized coastline, plenty of amusement, and a good halfway point to San Diego and Orange counties.
For its entertainment and sights, it's also susceptible to having its homes and businesses susceptible to foundation issues. The area has sandy and clay soils, which make structures on properties susceptible to issues such as foundation settlement. The city also has hillsides, making lateral movement a problem for retaining walls. And seawalls might fail for properties with that wonderful beachfront view.
These issues aren't things you need to worry about on your own. Wonderful contractors are willing to help you.
Dalinghaus Construction is pleased to serve Carlsbad, CA, along with other cities in Southern California, Arizona, and Nevada since 2015. Our experienced professionals have finished over 2000 projects, being able to do any sized job effectively that leaves home and business owners satisfied.
What are the signs of foundation issues, hillside issues, and seawall failure in Carlsbad, CA?
There will be plenty of signs you'll notice when it comes to foundation issues. One sign isn't an indicator of foundation issues. Seeing more than one is when you should contact a professional for a foundation inspection.
Hillside issues aren't as apparent when it comes to your home or business, but you'll see it with a retaining wall. It will start to lean as though it's practicing a Michael Jackson dance move. This is a sign of your retaining wall starting to fail.
Seawalls are very similar to retaining walls, especially when water jumps over into the soil on the other side, adding hydrostatic pressure. You might see it start to lean, though you may also see cracks, deterioration, rust stains, and deterioration.
The soil is a good hodgepodge of sandy and clay soils that create problems for foundations, retaining walls, and seawalls. Lateral movement and settlement can be a menace, which is why you want a trusted professional to help you.
Dalinghaus Construction offers quality foundation repair with an expert team that's ready to keep your home or business safe.
How does the foundation repair process go in
Carlsbad, CA

?
Like any other area we work in, your foundation repair process will always start with a foundation inspection. Your inspector will be one of our Project Design Specialists, who will go around the property looking for issues with your foundation, seawall, or retaining wall. A scaled diagram provided with floor elevation measurements is drawn to evaluate and report any findings.
A repair plan will be made based on the findings during your inspection. You'll receive a full report, a CAD drawing of the property, and a repair plan based on what's needed.
Finally, you'll get your foundation, retaining wall, or seawall repair based on the repair plan provided for you and the required city permits.
How are foundation repair and hillside stabilization done in Carlsbad, CA?
There are a couple of methods Dalinghaus Construction uses to stabilize your home from foundation settlement. Some companies use concrete underpinnings and others use galvanized steel underpinnings. The ladder is an effective and cost-effective method. We use galvanized steel push pier and helical pier underpinnings.
Both types serve the same purpose in making sure your home or business doesn't sink anymore. Foundation stabilization with these piers is necessary for combating foundation settlement. They're there to make sure the structure on your property doesn't move as the soil does. Each of them is attached to the concrete footing of your foundation and secured after the piers make it to competent soil or bedrock.
The main difference is installation. Push piers are hydraulically pushed into the ground using the weight of your structure. Helical piers are installed separately from the building using a helical torque motor until reaching competent soil or the recommended torque. They are then attached to the concrete footing.
Both are also used for concrete lifting, which likely isn't necessary, but you can choose to get the area of the house affected by foundation settlement lifted and to maximum practical recovery.
One thing to consider with lifting is there are voids created in the soil. It might not make you feel like your Carlsbad, CA, home or business is secure underneath your slab-on-grade foundation. That's why polyurethane foam is injected under the slab. Polyurethane expands fast, cures in 15 minutes, and can become as hard as concrete when enough pressure is applied.
Polyurethane is used for deep injection, void fill, and soil densification. It's also environmentally safe!
Finally, helical tiebacks will be used for homes, businesses, and retaining walls affected by lateral movement. They're like helical piers with helices at the base, except they're installed more horizontally until reaching competent soil or the recommended torque. They will either go under a structure or into the retaining wall.
What about seawall repair?
This depends on the damage your seawall is experiencing.
Hydrostatic pressure, caused by water getting into the soil and expanding, causes pressure on your seawall, causing it to lean and/or crack. If your wall has weep holes, they're being looked at for blockage and cleaned. That way water can escape.
Though water escaping also lets soil get out, creating voids. They will be filled with polyurethane for soil densification and stability.
Carbon fiber stitching is applied to cracks to provide waterproofing and prevent more cracks. Water likes to make the rebar in the seawall rust, which expands and causes blowout.
Why should I do foundation repair, hillside stabilization, and seawall repair for my
Carlsbad, CA

, property?
Foundation issues are unsettling for you and those around you to look at. They're thankfully going to be primarily cosmetic, but they could become structural if ignored. Foundation repair allows you to address cosmetic issues permanently and make structural repairs if the damage is that severe.
The value of your property and your prospect of buyers decreases significantly when there are foundation issues. You'll be limited to cash buyers with your property losing 30% of its original value. Foundation repair will open buyer prospects and let you maintain your property's full value.
Retaining walls are necessary for keeping the soil where it's at. You don't want laterally moving soil to affect you or your neighbor. Hillside stabilization will reinforce your retaining wall like a backup army coming in for support, providing extra strength.
Seawalls keep your beachfront property at full value and on land. The land part is important since you don't want it to go under the sea without singing songs from The Little Mermaid. That's why you want seawall repair. That way your beachfront property is protected and you can sell at full value on the market.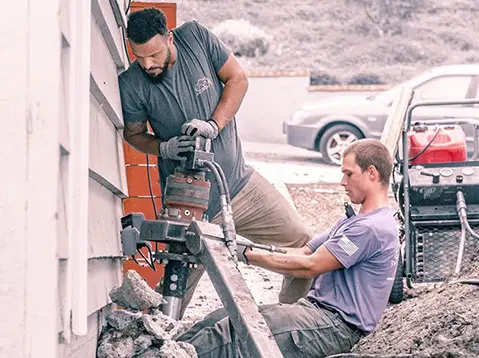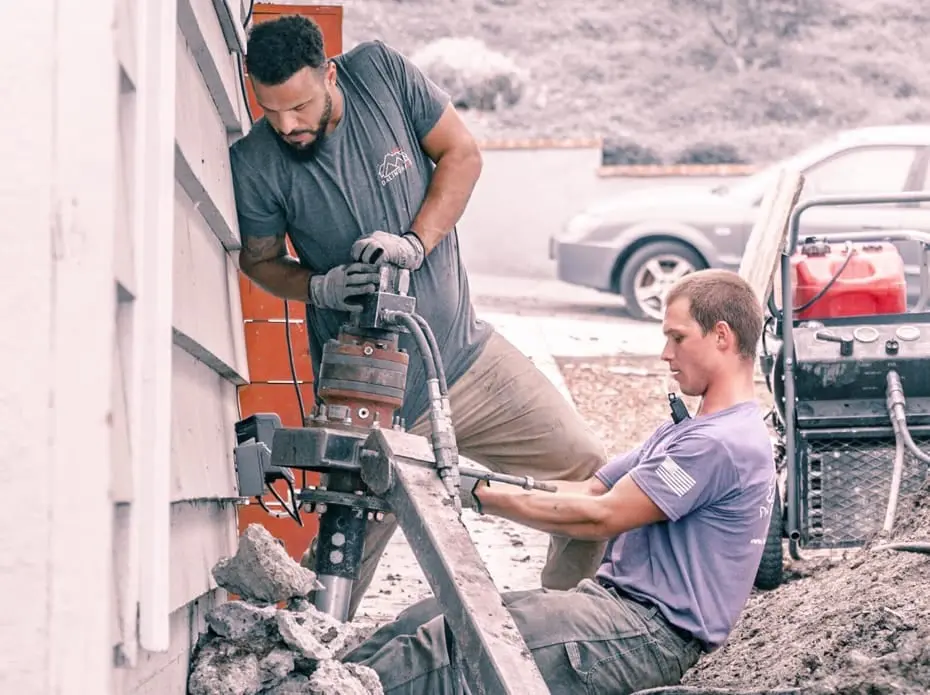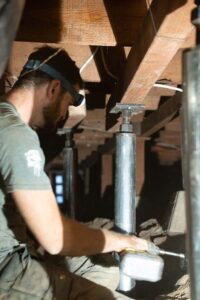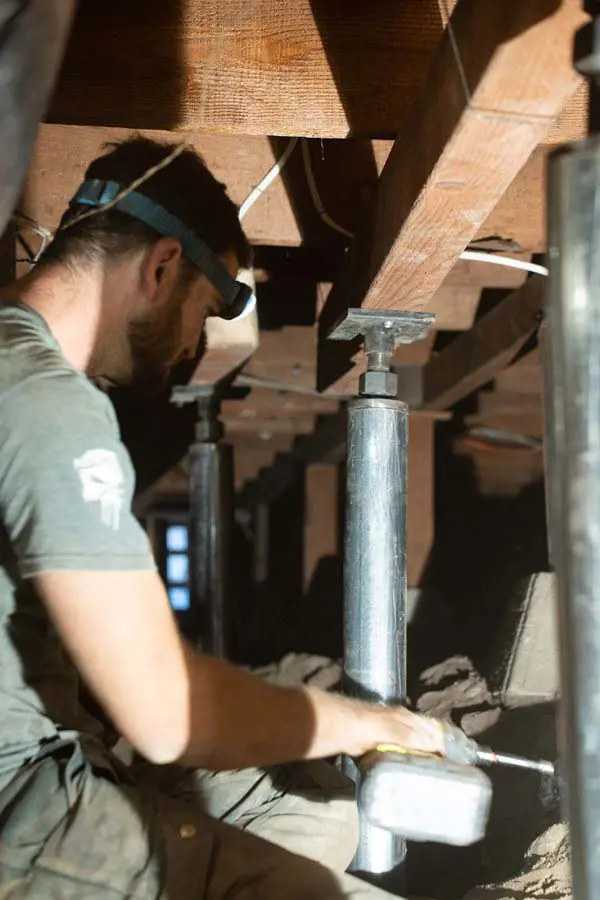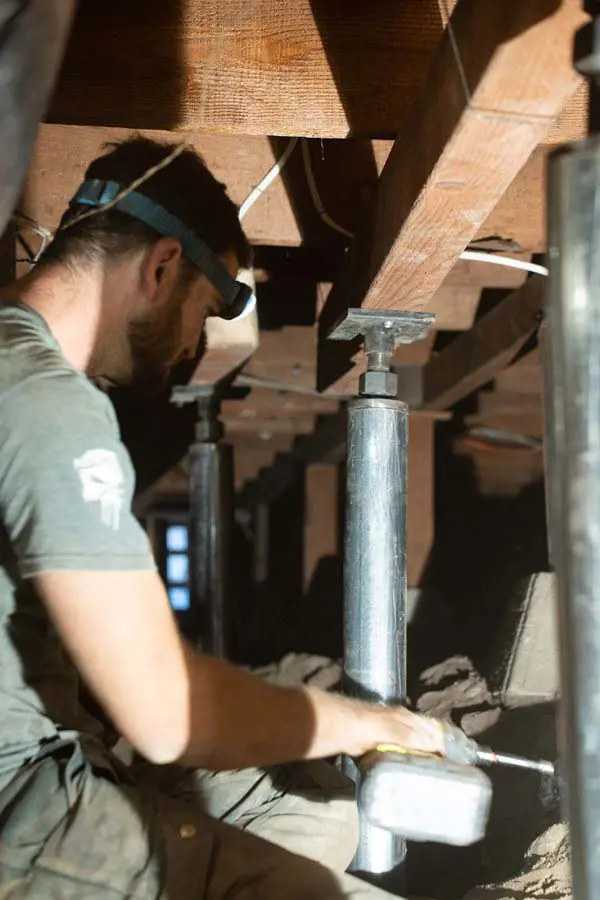 Foundation settlement affects an area of your home or business, causing differential settlement. While most people think it will be the whole structure affected, that's rare. The differential settlement affects your floor, making one side feel normal while the other is slowly feeling like a hill you ride a skateboard down.
Foundation, seawall, and hillside issues aren't things you can resolve on your own. They will always come back no matter how much you try to cover them up. The doesn't become naturally better. They often become worse.
You want those around you to feel comfortable in the place they work or live in. Some people might feel like a structure around them is about to collapse (don't worry, that is highly, HIGHLY unlikely). Foundation repair for your home or business will let those around you feel safer, especially when those cosmetic signs are less likely to come back and haunt you.
Foundation repair, hillside stabilization, and seawall repair are generally good ideas for financial purposes and the stability of your number one investment. Your property will be further protected and last you for a lifetime.
Concerned about these issues for your Carlsbad, CA, property? Schedule a foundation inspection today!
Whether it's your foundation, retaining wall, or seawall, Dalinghaus Construction has the tools so they don't fail you. We want to make sure your property is protected. We know you want the same.
We can schedule a free foundation inspection with you. Keep in mind we only charge for inspections IF your property is on the market. The charge is $1000, which is credited toward your foundation repair.
We're ready and willing to help your Carlsbad, CA, property. If you need help, don't wait – schedule your foundation inspection today!