Garden Grove is a city located 30 miles south of Los Angeles and just a few miles from Disneyland. It is known for its annual Strawberry Festival, distinctive architecture, and the Hazel Wright Organ, one of the largest instruments in the world.
The City of Garden Grove is also known for having poor soil conditions. It is a combination of clay and loamy sand, which is a very expansive soil. As a result, it can put pressure on a foundation and cause a lot of problems.
The good news is, experiencing foundation problems does not need to be a permanent issue. Dalinghaus Construction knows how to support a foundation and fix the problems that a failing foundation leaves behind.
Common Foundation Problems In
Garden Grove, CA
The soil in Garden Grove may cause problems for homeowners but there are ways to fix foundation problems. If you can recognize the issue early, it gives you a better chance of successfully fixing it. Here are some signs that foundation problems are occurring.
Gaps Around Doors And Windows:
The windows and doors of the home are one of the first places to look for foundation problems. You may notice gaps around the doors and windows as the frame shifts along with the foundation. Cracks may also appear around the frame.
Some foundation problems cause noticeable problems with uneven floors but even if you can't see it, your mind can pick up on it. That is why many people with a sinking foundation feel like they are falling when walking through their homes.
The foundation under a chimney may be one of the first to sink. The weight of the chimney and the fact that it is only supported on one side may lead to those problems. That is why a tilting chimney, or one that is separating from the home, may be an early sign of foundation problems.
Decaying Wood In The Crawlspace:
Water in the crawlspace often accompanies an issue with the foundation. Standing water or even an increase in humidity can cause the wood to rot over time. The crawlspace may also have mold, which is another issue.
The pressure associated with a sinking foundation is not limited to the foundation. It can also extend out to the rest of the home, causing a variety of problems. If you have large cracks in the ceiling that may grow, or if the crack continues down the wall, it is likely associated with a foundation problem.
Sticking Windows And Doors:
Since the door and window frames may shift as the foundation shifts, it can lead to the doors and windows sticking when you open or close them.
Cracked Walls And Floors:
Cracks can appear in any part of the home when the foundation sinks. The walls and floors are some of the more common. These cracks may grow or they could extend from the wall to the floor or ceiling.
Stair Step Cracks In Brick And Masonry:
Cracks in the walls outside of the home can be a problem. They can let in moisture or pests. If the cracks take on a stair-step pattern, it is a likely sign of foundation problems.
Foundation Repair Services Offered in
Garden Grove, CA
Dalinghaus Construction is the go-to option when you are experiencing foundation problems in Garden Grove and the surrounding area. We offer a variety of services that are designed to stabilize the foundation and lift it into position.
Cracks in the concrete can allow moisture to get into the home, leading to problems with strong smells, rusting appliances, and mold. We can repair the cracks using epoxy or polyurethane injections. In some cases, carbon-fiber stitching may be used to strengthen and repair a wall.
When a concrete slab sinks, it can create a tripping hazard or the slab may crack. We can raise the slab using a polyurethane foam injection. Within minutes, the slab is raised into position and able to hold a lot of weight.
Problems with the crawlspace are not always quickly seen but they can cause significant problems. This includes high humidity, water intrusion, pest problems, and mold. Dalinghaus Construction offers different options for crawlspace repair, depending on the situation. These include pad/post replacement, jack installation, and seismic retrofitting.
There may be times when it is necessary to replace a foundation, either partially or entirely. This is typically done when the foundation is damaged beyond repair. Dalinghaus Construction is able to handle this level of foundation repair.
When a foundation sinks due to unstable soil, it may be necessary to underpin the foundation. This is done by driving push piles (or helical piles) down to a depth where the soil is stable or when they hit bedrock. Once the pile is stable, it can be attached to the foundation to provide vertical stability.
If your commercial foundation is experiencing problems, Dalinghaus Construction can apply the same options we offer to our residential clients to fix the issue. Contact us for a foundation inspection and estimate.
Free Foundation Repair Inspection and Estimate in
Garden Grove, CA
Foundation problems will not get better on their own. That is why it is so important to know what is happening with your foundation before the problem gets to an advanced stage.
The free foundation inspection offered by Dalinghaus Construction can alert you to any issues that may not be easily recognized. We will also provide you with a solution and cost estimate, so you know what needs to be done.
If you would like a free foundation inspection, simply fill out the form on our website. One of our friendly foundation experts will get back to you within 24 hours to set up a convenient appointment.
The Counties
We Serve

In Southern California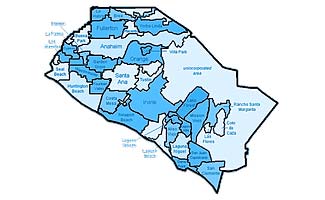 Learn more about foundation repair in your city!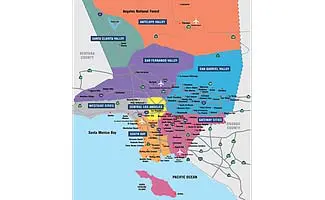 Learn more about foundation repair in your LA city!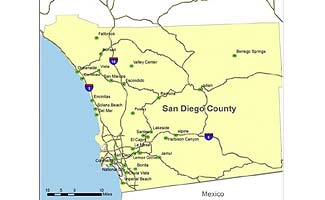 San Diego is known for its sandy, clay soils.  Learn more about your city!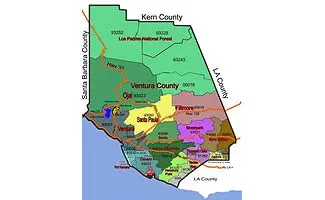 Learn more about foundation repair in Ventura County!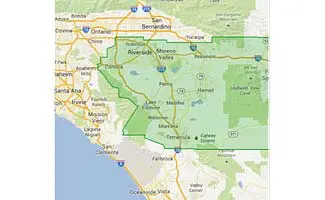 Do you live in Riverside County?  Learn more about foundation repair in your city!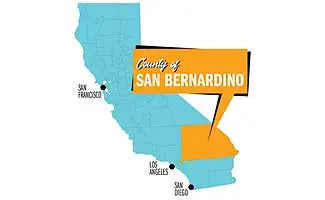 Learn more about foundation repair in the cities within San Bernardino County!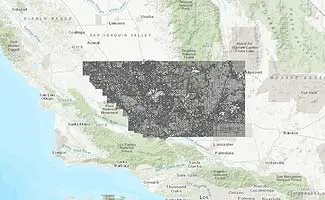 Learn more about foundation repair for the cities in Kern County!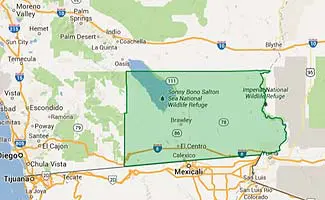 Do you live in Imperial County?  Learn more about foundation repair in your city!