Foundation Repair In
The City of Big Bear Lake
Recreational sports, skiing, snowboarding, hiking trails, and seasons give you more to do in the outdoor paradise that is Big Bear Lake, CA. It also comes with a large among of bars, restaurants, and coffee shops tourists and residents get to enjoy. Residents and businesses at Big Bear Lake, CA, seem to live somewhere that's too good to be true.
Unfortunately, not everything there is perfect. You might be dealing with some form of foundation or seawall issues.
Thankfully, Dalinghaus Construction isn't opposed to going to Big Bear Lake, CA, to check on your foundation, retaining wall, or seawall. Since 2015, Dalinghaus Construction has completed 2,300 projects in areas of Southern California, Arizona, and Nevada, specializing in foundation repair, crawlspace repair, hillside stabilization, and seawall repair.
With our teams having over 100 years of combined experience, Dalinghaus Construction has become one of the leading foundation repair companies in cities such as Big Bear Lake, CA.
Signs of foundation issues in Big Bear Lake, CA
If you notice more than one of these signs, you'll want to reach out to a qualified foundation repair contractor. One sign isn't necessarily an indicator of foundation issues, likely being entirely separate from your foundation.
When it comes to your crawlspace foundation, you may feel your floor become droopy as though you can fall into your home. This can mean the wood in your crawlspace is deteriorating or your floor isn't being properly supported.
Being in higher elevations, Big Bear Lake, CA, has laterally moving soil. This is why retaining walls are constructed. However, they will start to lean, bow, buckle, or even crack if they start to fail. Gravity and hydrostatic pressure aren't easy to hold back.
Finally, you might have a seawall to prevent soil erosion from the lake. You might see your seawall start to deteriorate, lean, bow, buckle, or crack.
The soil in Big Bear Lake, CA, has a mix of silt and sandy loam that makes your property susceptible to foundation settlement and lateral movement. Much of this will be due to soil erosion or foundation settlement, which happens depending on the amount of moisture in the soil, temperature, and environmental factors. These reasons are why you'll want to get in contact with a qualified and licensed foundation repair company.
How will my
foundation repair

process go?
When we say foundation repair process, we'll also include crawlspace repair, seawall repair, and hillside stabilization. It all depends on what you're looking for.
Either way, you'll schedule your foundation inspection either online or by calling Dalinghaus Construction at (877)360-9277.
Foundation inspections are free unless your property is on the market. Real estate inspections are $1,000, which is credited toward your foundation repair.
A Project Design Specialist will come on the scheduled day for a 60-90 minute foundation inspection, which involves them looking at the issue you're most concerned about. Your specialist will go around your property and draw out a home diagram with floor elevation measurements to properly evaluate your property to assess the exact problem and the area most affected.
You'll then receive a foundation repair plan the day of or after your foundation inspection. You'll receive a full report, the scaled CAD drawing made by your Specialist, and the recommended repair to suit your needs.
If you decide to move forward with your foundation repair, your project will be scheduled and finally happen.
What does foundation and crawlspace repair happen in Big Bear Lake, CA?
We don't like to use concrete underpinnings for foundation stabilization. Concrete installation is invasive, takes a while to dry, and can make foundation issues worse if the underpinning doesn't get past the active zone of the soil. Instead, Dalinghaus Construction will use galvanized steel Push pier or Helical pier underpinnings.
You're less likely to see push piers used in Big Bear Lake, CA. They have to use the weight of a building to be hydraulically driven into the ground until reaching competent soil or bedrock.
But with the homes in the area have raised foundations with a crawlspace, they're much lighter in weight compared to slab-on-grade foundations. Helical piers have helices at the base that allow them to be installed separately from the building using a helical torque motor. They're screwed into the ground (like you would with a screwdriver) until reaching competent soil or the required torque. They are then attached to the brackets on your foundation.
Both galvanized steel underpinnings are used to stabilize the foundation of your home or business. They can also be used for foundation leveling, which involves lifting the area affected by foundation issues to maximum practical recovery. Think of it as a bonus on top of your foundation being stabilized.
When a slab-on-grade foundation is lifted, Polyurethane foam will be injected into the soil to fill voids and densify the soil. Polyurethane foam sounds like it isn't a big deal, but it is. It expands rapidly, is water resistant, cures in 15 minutes, much lighter than concrete, and is environmentally safe. The stuff is used for void fill, soil densification, and releveling.
As for any foundation cracks, there are a couple of methods that can be used. Epoxy will be gravity fed into the crack and hardens to hold together your foundation. The other method is Carbon Fiber stitching, which covers the crack, holds the foundation together, and prevents moisture from getting into the foundation to make the foundation blow out.
Regardless of lifting or stabilizing your home, you might need crawlspace repair. You may need this regardless of the severity of your foundation settlement. One of our production teams can go into your crawlspace to replace deteriorated wood or install crawlspace jacks to hold up your floor.
How are hillside stabilization and seawall repair done?
You don't want to see soil getting onto or escaping your property. We don't want to see that happen to you, either. To prevent your wall from giving out, we'll install Helical tiebacks inside the wall, which are very similar to Helical piers, but installed at a more horizontal angle. They're driven into the wall until reaching competent soil or the required torque. They're anchored into the retaining wall to add reinforcement from the enemy: the laterally moving soil. When the soil moves, it can affect your retaining wall and your home.
Seawalls have a very similar job to retaining walls, except a whole lot of water is on one side. Though hydrostatic pressure will build up on the land side, especially when it rains or after the snowy season. Polyurethane foam is injected into the soil to help displace the moisture in the soil. Plus, it will fill the voids in the soil when moisture causes soil erosion.
For cracks above the waterline, it's possible to apply Carbon Fiber stitching onto those cracks to strengthen your seawall and prevent water from coming in.
Reasons for foundation repair, crawlspace repair, hillside stabilization, and seawall repair in
Big Bear Lake, CA
You want to keep your home and business looking as good as the nature that surrounds you. Unfortunately, cosmetic issues might distract you from the scenery around you. And those signs show up when you have problems with your foundation. Foundation repair will let you take care of the cosmetic problems so your home or business is one with nature.
Being in the great outdoors, you want to make sure your home or business won't be compromised by your cosmetic issues suddenly being structural. Prevent structural damage by having foundation repair done sooner than later.
Foundations are often linked to other parts of a house, such as walls, windows, and doors. An unstable foundation could cause damage to these other areas of the home if left unchecked.
If windows and doors feel like they're sticky when you try to open or close them, foundation issues might make that problem worse slowly by surely. Same with floors sloping in certain areas. Foundation repair can prevent those issues from becoming worse than they are.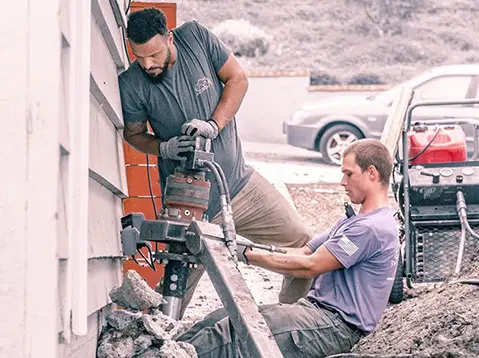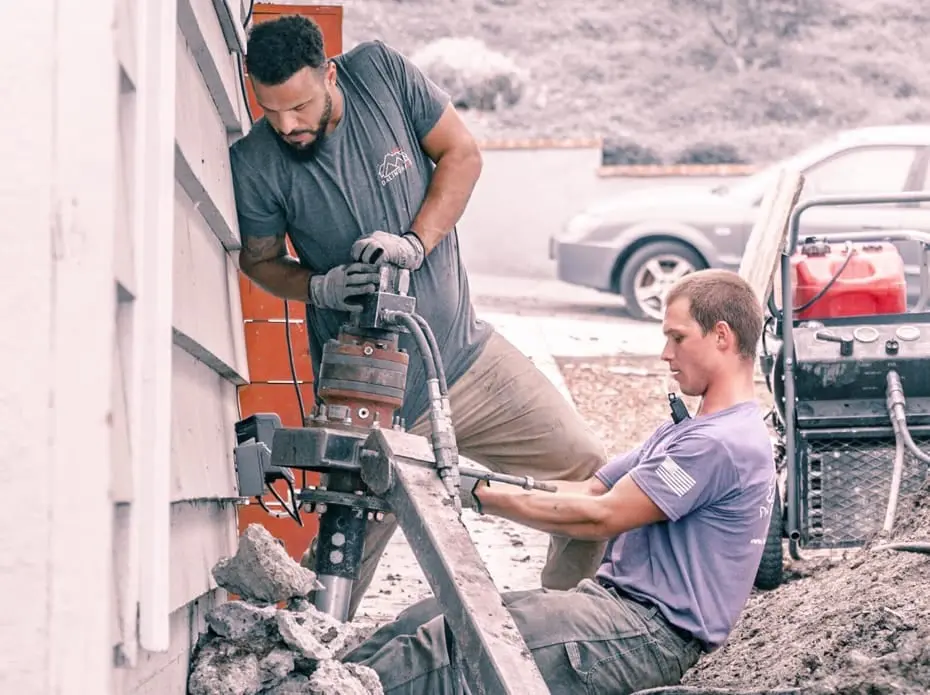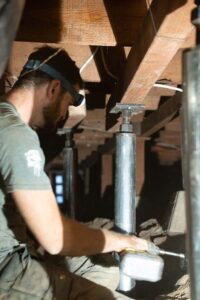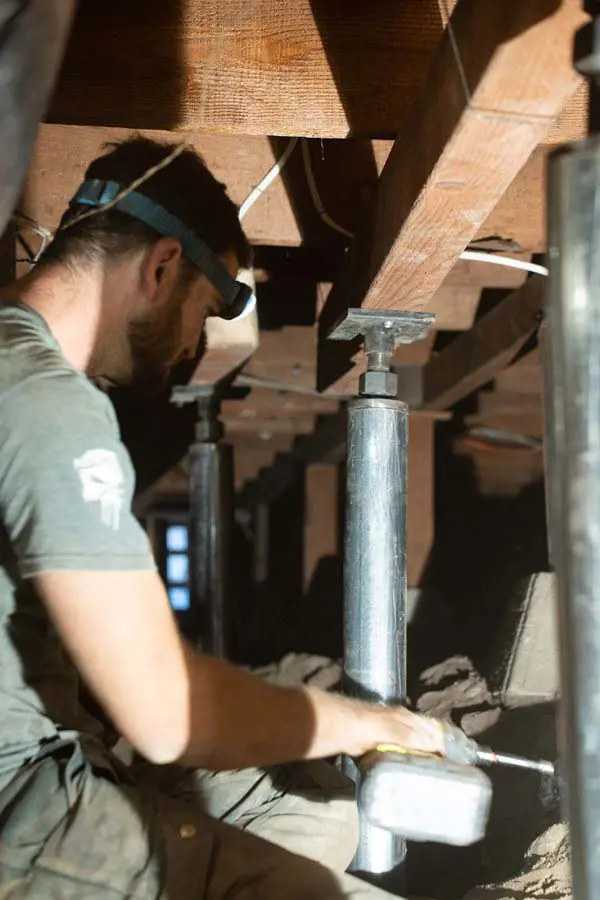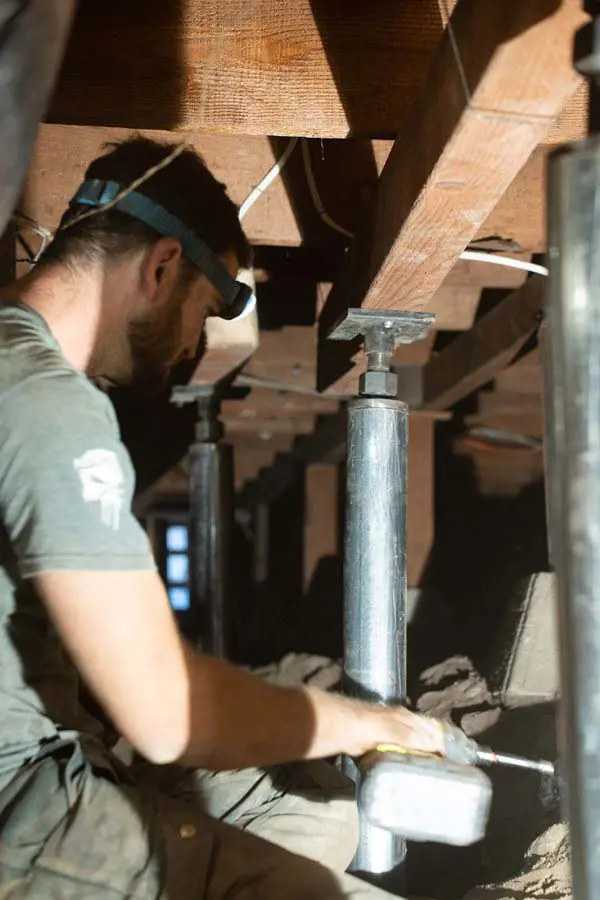 If you're planning to sell your property at full value, that'll be a difficult task when you have foundation issues, especially when they need to be legally disclosed. Banks are less likely to loan for your damaged home or business, limiting your potential buyers. Cash buyers are viable, but they can negotiate the price of your property down by 30%.
Losing soil or somehow gaining some from lateral movement can put your home or business at risk of your problems exacerbating. Keep your retaining wall working. Hillside stabilization is the way to go.
Keeping soil on your lakeside property keeps everything looking good and maintains value. Keeping seawall integrity will be essential to the lake taking the land on your property line. Seawall repair will certainly help prevent further soil erosion.
Foundation repair, seawall repair, crawlspace repair, and hillside stabilization make sense for the longevity of your property. You can make sure you can have stability in your life and maintain the value of your home or business.
Keep your Big Bear Lake, CA beautiful with the rest of nature – schedule a foundation inspection
When you're living in beautiful Big Bear Lake, CA, you want to be sure everything with your property looks just as good. We can repair your foundation, crawlspace, seawall, or retaining wall so you make sure your property can last the rest of your life.
Dalinghaus Construction can have one of our specialists at your door to help you out. We won't only find your problem, but we'll be 100% transparent with you and answer your questions to the best of our ability.
Regardless of your elevation, we're here for you – contact us today!