Foundation Repair In
The City of La Habra
La Habra, CA, has an interesting topography that is far enough away from the coast where there are clay and sandy soil, which cause foundation issues and make it great for foundation repair.
When it comes to foundation repair, Dalinghaus Construction specializes in foundation stabilization, foundation lifting, crawlspace repair, and crawlspace repair for residential and commercial properties. We've had over 2000 successful projects since 2015, becoming a reputable source for foundation repair in Southern California, Arizona, and Nevada. Property owners in La Habra, CA, come to us for quality foundation repair services.
We have the experience to handle a plethora of jobs with quality and accuracy you can count on.
Are there foundation problems unique to La Habra, CA?
Foundation issues aren't unique to La Habra, CA. Like any other city you may live in, you'll see multiple foundation issues. If you see one, it might be separate from your foundation being damaged.
You might notice your floors feeling droopy in your raised foundation home. This means something is going on with your crawlspace and needs repair.
You'll have to deal with things such as foundation settlement, which can be a pain. Clay soils are prone to expansion and shrinking depending on the moisture content, climate, and temperature influencing water. Thankfully, there are also sandy soils, which are excellent for soil strengthening via polyurethane. Regardless, the clay soils make the area prone to soil expansion and contraction due to many factors.
These factors require attention from a professional in the foundation repair industry. When it comes to foundation repair services, Dalinghaus construction brings quality with our team of experts. That way you no longer have to deal with foundation issues.
What will my
foundation repair process

in La Habra, CA, look like?
The foundation repair process is thankfully the same in any city you go to. There isn't anything unique to La Habra compared to its neighbors.
The first part consists of a scheduled 60-90 minute foundation inspection with one of our Project Design Specialists. They will create a scaled home diagram with floor elevation measurements to properly evaluate your property.
Next, a repair plan is created based on the findings during your foundation inspection. You'll receive a full report, a CAD drawing of your property, and the recommended foundation repair plan.
Finally, foundation repair will happen based on the plan proposed and city permits.
What methods of foundation repair will be used for my
La Habra home

?
There are varieties of foundation repair methods available within the industry. Dalinghaus Construction uses two common methods of foundation repair: galvanized steel push pier and helical pier underpinnings.
Push piers are straightforward given their name, involving galvanized steel tubes that are hydraulically pushed into the soil until reaching competent soil or bedrock. The piers are attached to brackets that are bolted to your concrete footing. When the soil moves under your residential or commercial property, the push piers prevent your structure from moving with it.
Helical piers are not as straightforward in the name. Rather than being pushed into the ground, the base of these piers displaces the soil using helices at the base to be screwed into the ground via a helical torque motor. They have the same use as push piers, but a different installation method.
Helical pier and push pier underpinnings are great if you want to lift your floor to maximum practical recovery. However, the soil will need to be densified since there will be voids under your residential or commercial property. Polyurethane injection is great for void fill, soil strengthening, and deep injection to reinforce your foundation.
When you feel your floors getting depressed and droopy in your raised foundation home, that means something is up with your crawlspace. Crawlspace repair involves removing and replacing damaged wood or having crawlspace jacks installed to support the floor. To lift the floor from its depression.
How are foundation cracks repaired?
There are a couple of ways foundation cracks can be repaired.
Epoxy is a resin put into the crack to put the concrete back into near its original state. Think of it like an industrialized superglue.
Carbon fiber stitching is used to completely cover the cracks and make sure water doesn't seep in to make the damage worse. Keeping water out and protecting the rebar significantly decreases the chances of your foundation seeing more cracks.
Why should I do foundation repair for my
La Habra, CA

property?
Foundation repair makes it so the issues you're dealing with now won't get worse later. Doing nothing doesn't make your situation better.
Foundation issues are usually cosmetic. So it's unsettling to look at the damage to your home. If the repair is prolonged for a good while, the damage could become structural, making your property susceptible to being red-tagged.
A damaged foundation can impact your day-to-day, even if you don't notice it. Sometimes your doors and windows might feel sticky, making them more difficult to open and close. Foundation repair will make your day-to-day a little bit easier, making it so you don't have to work out when you want to get fresh air or go into a different room.
Putting off foundation repair will make things more expensive later down the line. The longer you put it off, the more you can expect to pay since the damage is likely to get worse.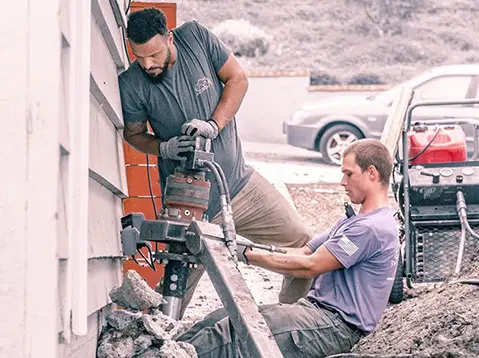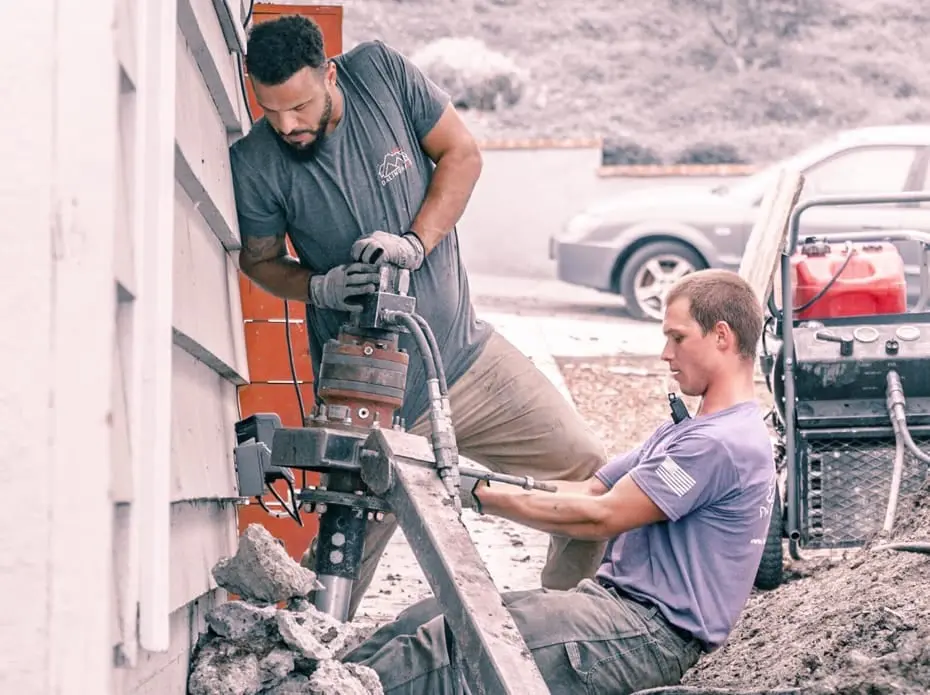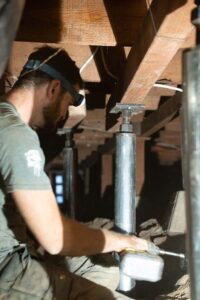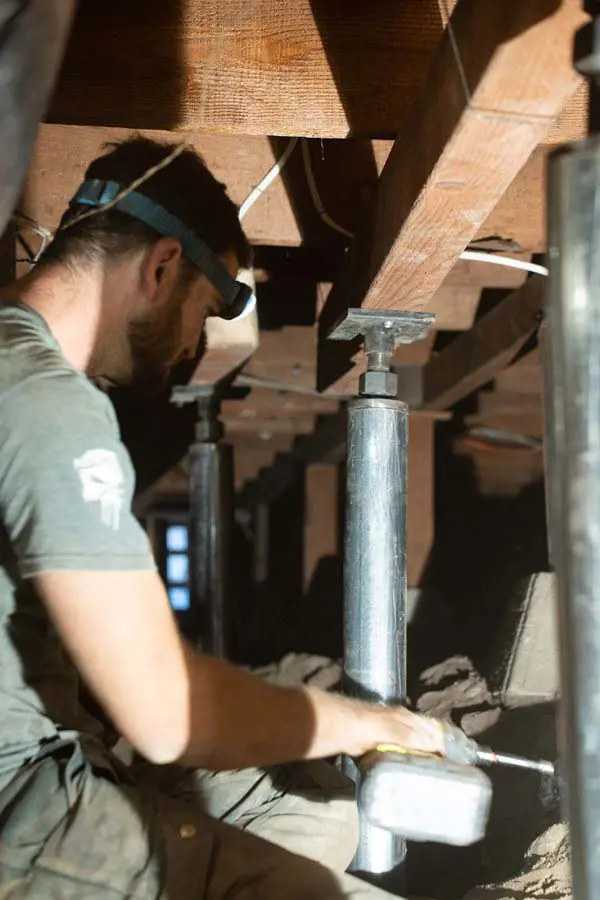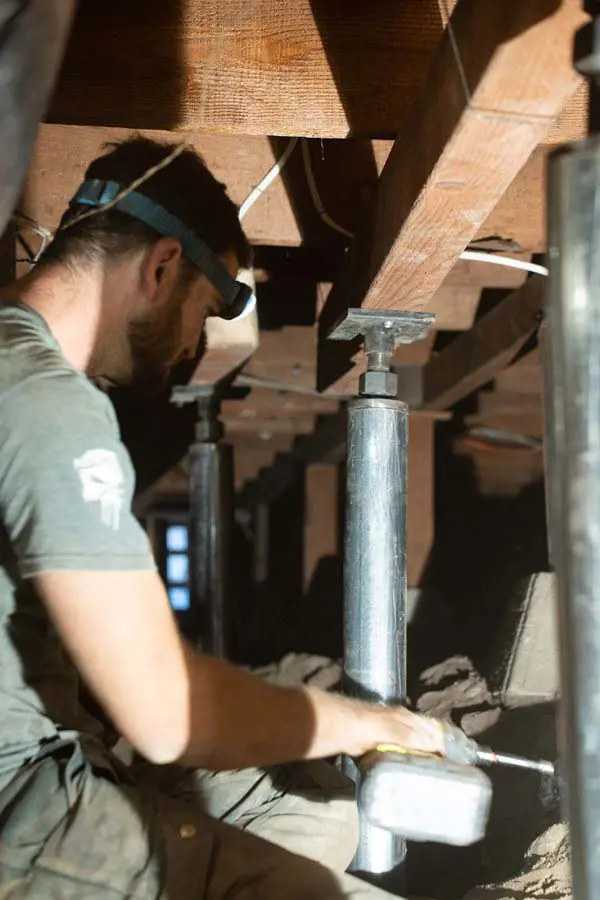 Your residential or commercial property won't settle as a whole. Foundation settlement mostly happens differentially. So where one part of your home feels even, another part will feel off. Floors will slope, making you feel like you're getting ready to go skiing.
A part of your floor might feel droopy like you're about to jump on a stuck trampoline. Crawlspace repair will make it so your floor can be supported, feeling as though there was never a problem in the first place.
A damaged foundation decreases the value of your property. If you plan to sell your property, foundation issues need to be disclosed legally. This will limit your potential buyers to cash buyers, who can negotiate the full value of your home down by 30%. So your million-dollar property will be bought for $700,000. Foundation repair broadens your buyers and maintains your home's value.
Foundation repair gives you peace of mind. It's one less thing for you to worry about, making you feel secure knowing your home is okay. It also increases the longevity of your number one investment.
Need foundation repair in La Habra, CA? Schedule a free foundation inspection today!
Even if you're not sure if you need foundation repair, having someone come out to inspect won't hurt you. Knowing about issues is better than not knowing. And you want to know the issues before they get worse.
Your foundation is something you want to take seriously, especially if foundation repair is in your best interest. For the interest of those who reside in your residential or commercial property and for its value.
If you're in La Habra, CA, schedule a free foundation inspection to see if anything is going on that will require repairs.
Note – the free inspection is for properties off the market. Properties on the market will have a $1000 cost that is credited toward your foundation repair.
Schedule your foundation inspection with Dalinghaus Construction today. We're ready and willing to help with your foundation repair needs!