Foundation Repair In
The City of Laguna Hills
With beautiful hills and wonderful parks, Laguna Hills, CA, is a wonderful place where families can enjoy their lives. Spas, workshops, trampoline parks, a farmers market, and more give people plenty to do in the area. This young city (incorporated in 1991) has become a marvelous place to live and for businesses to thrive.
Though it's in the hills and has expansive soils, it is also an area where families and business owners deal with foundation settlement.
That isn't an issue when you have a reliable foundation repair contractor you can count on. Dalinghaus Construction has done over 2,300 foundation repair projects since 2015, serving in areas of Southern California, Arizona, and Nevada. We've developed our reputation as experts in foundation repair and hillside stabilization, able to help cities like Laguna Hills, CA. Our team of professionals has the experience to handle a job of any size.
Signs of foundation issues in Laguna Hills, CA
You may not have been that conscious of them before, but you will be now. When you notice more than one of these signs, you'll want to contact a qualified and licensed foundation repair contractor.
When it comes to needing hillside stabilization, you'll see your seawall start to lean, bow, buckle, and possibly crack due to the laterally moving soil.
Laguna Hills, CA, is filled with expansive clay soil, which brings many problems to home and business owners. Clay soil expands and shrinks based on moisture content in the area, the temperature, and other environmental factors. With Southern California being dry, the soil will shrink and cause foundation settlement. As soil moves, you'll want to make sure a trusted professional is helping with your foundation in Laguna Hills, CA.
How does the foundation repair process go in
Laguna Hills

?
Your foundation inspection will be scheduled (either by going online or calling (877)360-9277) where a Project Design Specialist comes to your property to conduct a 60-90 minute foundation inspection. They will go around the property and draw a scaled diagram with floor elevation measurements to find the area most affected by foundation settlement.
We'll also look at your retaining wall if that is one of your concerns.
Your foundation inspection is free unless your property is on the market. Real estate inspections are $1,000, which is credited toward your foundation repair.
The day of or after your foundation inspection, you'll receive a foundation repair plan, which includes the CAD drawing your specialist drew, a full report on what was found, and the recommended plan for your project.
If you agree to continue with your foundation repair, your project will be scheduled and finally happen based on the plan you want and the required permits.
Methods for foundation repair and hillside stabilization in Laguna Hills, CA
For foundation stabilization, the two underpinning systems Dalinghaus Construction uses are galvanized steel Push piers and Helical piers. These systems are effective in combating foundation settlement and save more money compared to many other types of foundation underpinnings.
Both serve the same purpose but are installed in different ways. Push piers are steel tubes hydraulically driven into the ground using the weight of your building until reaching competent soil or bedrock. If your structure is too light, helical piers are driven independently from your structure using a helical torque motor until reaching competent soil or bedrock.
The underpinnings are not only good for foundation stabilization, but foundation leveling, which involves lifting the affected area to maximum practical recovery. When a building is lifted or the soil has eroded under your home or business, void fill will happen using Polyurethane foam, which rapidly expands, cures in 15 minutes, can become as hard as (and is lighter than) concrete, and is environmentally safe. Polyurethane foam is used for void fill, soil densification, and releveling.
Fixing foundation cracks can happen in two ways. You can either gravity feed Epoxy, a glue-like resin, into the crack to let it dry and hold things together, or Carbon Fiber stitching will be applied onto a crack to reinforce your foundation and block any moisture from getting into the crack and reaching rebar.
When the hills in aiding the soil to move laterally, the only thing holding that shift back is your retaining wall. You'll notice when it starts to fail, which is why you'll want it reinforced with Helical Tiebacks, which is similar to a Helical pier but installed horizontally until reaching competent soil or bedrock. They're then anchored into your retaining wall so it works as well as when it was first made.
Reasons you'll want foundation repair and hillside stabilization in
Laguna Hills, CA
Foundation settlement makes your home or business look unappealing, especially as cosmetic issues make themselves apparent. Your foundation repair will prevent those pesky damages from becoming worse.
Most of the time, cosmetic damage is the extent of what you have to deal with. But if you don't go through with your foundation repair, the foundation settlement can become worse and create structural issues.
If the structural issues become worse, not going through with foundation repair can put your property at risk of being red-tagged if the damage is extensive enough that the city of Laguna Hills, CA, deems your building uninhabitable.
Your windows and doors in the areas affected by foundation settlement will become more difficult to open and close as the issues get worse. It sounds like it's not a big deal, but it affects your day-to-day. Foundation repair will prevent those issues from getting worse.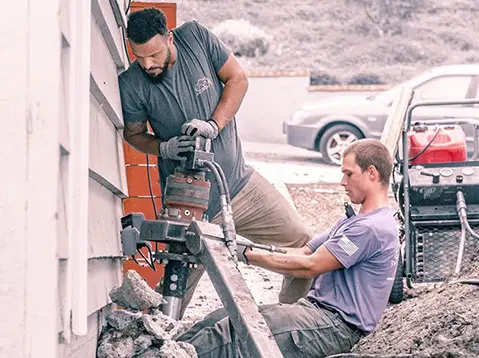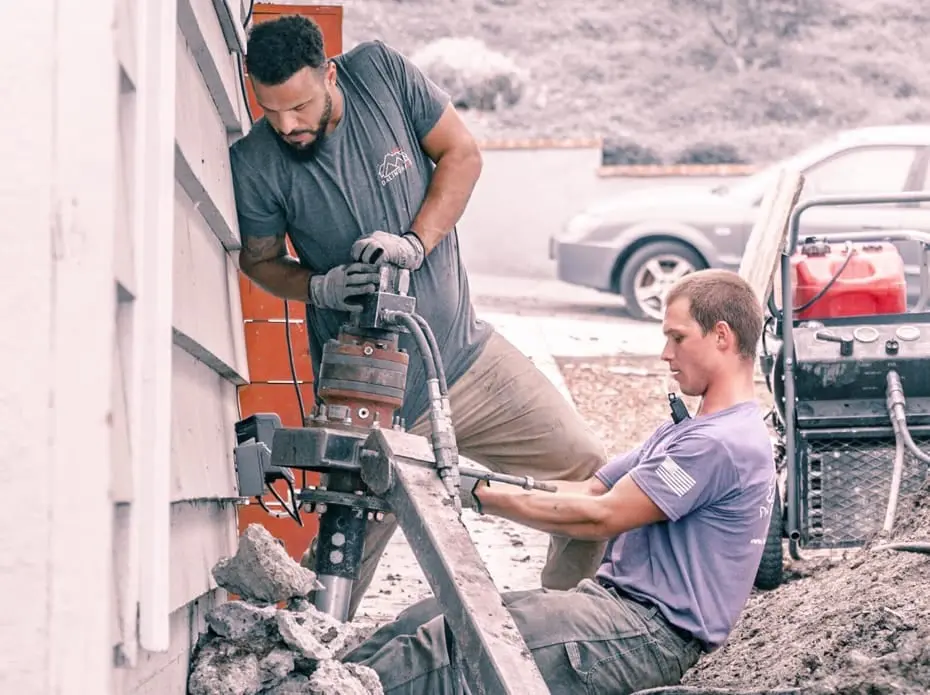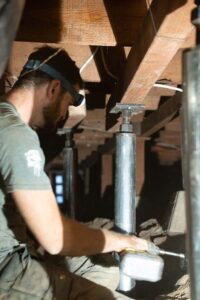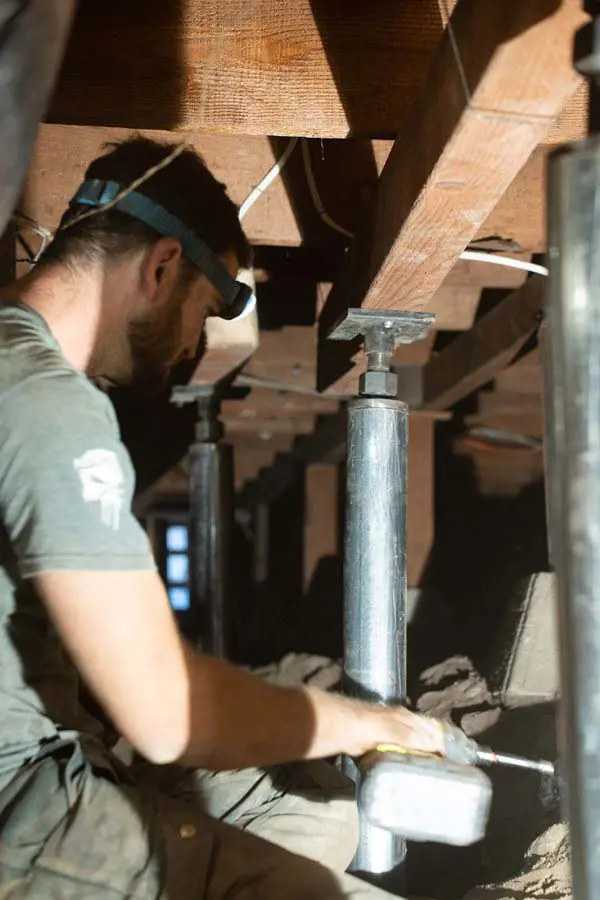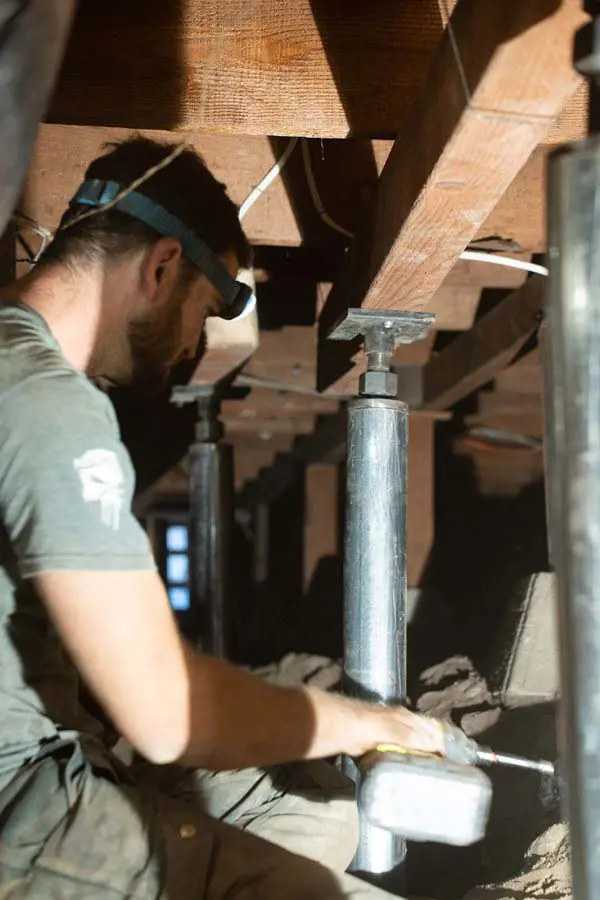 Do you think you're looking at life from a different angle? Or does your home or business feel off? That may actually be a thing, especially as your floor becomes uneven. Foundation repair can prevent your floors from becoming worse. Lifting can have them feeling relatively normal again.
Laterally moving toward or away from your property can exacerbate the foundation issues you're dealing with. Hillside stabilization can have your retaining wall working to keep the soil where it's at.
Damage to your property from foundation issues legally needs to be disclosed if you're trying to sell. Banks are less willing to loan for these properties, which limits you to cash-only buyers. They can negotiate the price down about 30% of your property's original value.
If you're looking for your home or business to last longer and so you can feel like you have stability from these issues, foundation repair is the way to go. Plus, you can maintain your property's full value.
Not sure what to do about foundation issues? Schedule your foundation inspection today!
Keep up the longevity of your Laguna Hills, CA, property and make sure it can last past your lifetime. Whether you need foundation repair or hillside stabilization, Dalinghaus Construction is here for you.
You want to make sure you have a qualified and licensed foundation repair contractor ready to help you. Dalinghaus Construction is one of those companies ready to help you out. We'll be transparent with you every step of the way.
Don't hesitate – schedule your foundation inspection today.