Mission Viejo is a sleeper community in Orange County. It is also one of the largest master-planned communities that was developed as a single project. More than 90,000 people call Mission Viejo home.
If you own a home in Mission Viejo, you will be interested in what is under it. I'm not talking about the basement or crawlspace, I'm talking about the soil. Like many communities in Orange County, the soil is a mix of expansive clay and loamy sand.
In other words, it's bad news for homeowners.
These soil types can both put pressure on the foundation and can erode quickly, leaving voids around and under the foundation that could allow it to drop. That is why you must know the signs of foundation failure and what can be done about it.
Dalinghaus Construction is there to help you when your foundation is giving you problems. We have been working in Southern California for many years, and we know how to fix foundations and keep them in good shape for a lifetime.
Common Foundation Problems In
Mission Viejo, CA
When problems occur around the house, don't ignore them. It might not be an isolated event. House problems could be an indicator of a much larger issue, including foundation problems. Here are some common signs that can alert you to this issue.
Gaps in Doors and Windows:
Our doors and windows provide access to the outside world but when gaps start appearing, they also alert us to foundation problems. The gaps may also appear in the corners of the trim around the windows and doors
Floors can sag for various reasons but it should be investigated when it occurs. When a sagging floor is a result of foundation problems, it needs attention right away.
Your chimney often shows evidence of foundation problems before the main structure. That is due to the weight of the chimney and how it is situated on a part of the foundation that is not well supported. Cracks, leaning, or if the chimney separates from the house should be investigated.
The wood in your basement or crawlspace may rot as moisture levels increase. It could be due to high humidity or it may be due to flooding. In either case, Dalinghaus Construction has you covered.
Even the ceilings can be affected by a foundation that is settling or shifting. The movement creates a lot of stress and torque, which is transferred to the ceilings.
Windows may start sticking when you try to open or close them. This happens when the shifting foundation causes the windows to twist in their frames.
Drywall is not a very strong material so it is not unusual for cracks to appear when the foundation shifts. Look for larger cracks and any cracks that extend from the ceiling to the wall or even to the floor.
Cracked Walls and Floors:
Walls and floors may crack due to normal settling but when the cracks are larger, it's time to start asking questions. Patching the cracks rarely works because they will just reappear as they grow.
Have you ever heard the expression, where there's smoke, there's fire? Well, where there's a musty smell, there's mold. In turn, mold is a common occurrence due to the high moisture content associated with foundation failure.
Foundation Repair Services in
Mission Viejo, CA
Early detection and action are the keys to solving most problems. This includes foundation problems. If you notice any signs that point to a shift in the foundation, don't hesitate to call Dalinghaus Construction. We have the experience and the equipment to get the job done.
Some concrete cracks are to be expected, such as hairline cracks that occur when concrete cures. When the cracks are large and perhaps associated with other issues, such as water intrusion, they need to be fixed. We repair concrete cracks by injecting epoxy or polyurethane foam. We also use carbon fiber stitching to strengthen the area.
When the ground under a concrete slab sinks, the concrete will sink along with it. This can result in an unlevel surface or cracks. We can inject polyurethane foam into the area under the slab to lift it. The foam is incredibly strong and will set in minutes.
Does your crawlspace need some attention? Our concrete repair services can safeguard your foundation and your home. Some of the services we offer are jack installation, seismic retrofitting, and post/pad replacement.
There are times when a foundation is damaged beyond the ability to repair. When that is the case, it may be necessary to partially or fully replace the foundation. Dalinghaus Construction knows how to do this so your home is safe.
The use of deep foundation systems (underpinning) can stabilize most homes in the Mission Viejo area and, if necessary, can even raise the home to an acceptable level. It starts by driving piers into the ground (or screwing in helical piers) to reach bedrock. Those piers can then be used to stabilize or lift the structure.
Have you noticed some of the signs of foundation failure in your commercial building? Don't worry, Dalinghaus Construction can provide the same, quality foundation repair services to commercial customers.
Free Foundation Repair Inspection and Estimate in
Mission Viejo, CA
At Dalinghaus Construction, we want to ensure you have the home of your dreams. We also know that foundation problems, particularly if they are not caught in time, can make that same home a nightmare.
That is why we offer a free foundation repair inspection to our neighbors in Mission Viejo. After filling out the form on our website, we will put you in touch with an industry expert to get the process started.
The inspection generally takes 60 – 90 minutes, and once it is complete, we will provide you with a detailed report. Some information may be available right away.
One thing we won't do is pressure you to hire us to repair the home. It is true that the problem will get worse, but we are counting on your good judgment to motivate you to get the job done.
The Counties
We Serve

In Southern California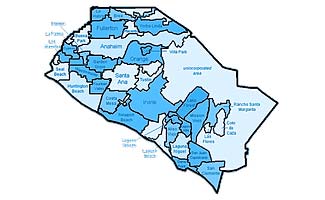 Learn more about foundation repair in your city!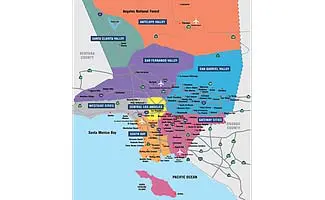 Learn more about foundation repair in your LA city!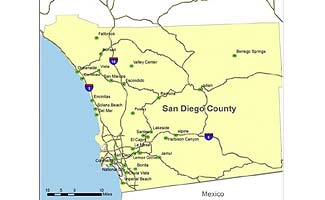 San Diego is known for its sandy, clay soils.  Learn more about your city!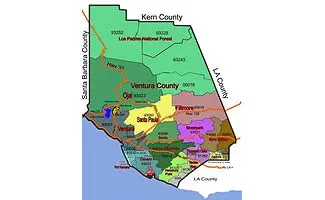 Learn more about foundation repair in Ventura County!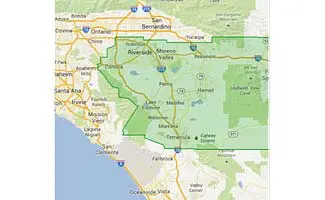 Do you live in Riverside County?  Learn more about foundation repair in your city!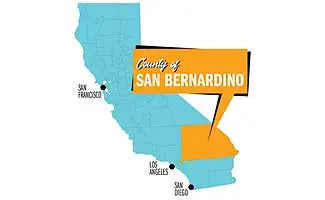 Learn more about foundation repair in the cities within San Bernardino County!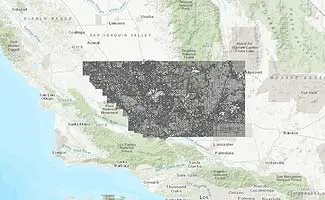 Learn more about foundation repair for the cities in Kern County!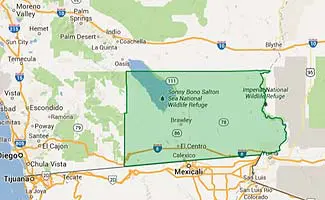 Do you live in Imperial County?  Learn more about foundation repair in your city!