Foundation Repair In
The City of Paradise Valley, AZ
You have art, sporting events, desert hiking, and fantastic golf courses in Paradise Valley, AZ. There are also plenty of opportunities for your business to thrive when you have lots of shopping (a good amount of spa treatment, too).
It's also an area that is susceptible to foundation, crawlspace, and hillside issues residential and commercial property owners don't want to deal with. Understandable.
Thankfully, these issues are easy to address when you have a trusted foundation repair contractor. Dalinghaus Construction has been in the foundation repair scene since 2015, working all around Arizona, Nevada, and Southern California, having completed over 2,300 projects for home and business owners alike. We specialize in areas such as foundation stabilization, foundation leveling, crawlspace repair, deep injection with polyurethane, and hillside stabilization. Our team of experienced professionals can complete jobs of any size with precision and accuracy you can rely on. That way your foundation and hillside issues are a thing of the past.
Signs of foundation, crawlspace, and hillside issues in Paradise Valley, AZ
You'll want to find a licensed and qualified foundation repair contractor when you see more than one of these signs. An isolated sign is likely not indicative of a foundation issue. Be sure to schedule a foundation inspection when you're seeing many of these signs.
You'll know you have crawlspace issues when you can see and/or feel your floors start to sag. This can mean one of two things: 1) the wood used to support the floors has deteriorated, or 2) the posts and pads meant to support your floors aren't properly doing their jobs. It can be a mixture of both.
As for hillside issues making themselves present, you'll start to see your retaining wall start to lean, bow, buckle, or possibly crack if the damage is significant enough. This is due to laterally moving soil pushing on your wall with the aid of gravity and (possibly) hydrostatic pressure.
Paradise Valley, AZ, has an interesting layout of soils that are gravelly, sandy, or contain clay. They can make your property susceptible to foundation settlement due to soil erosion or expansive soil drying and shrinking due to the lack of moisture present. Though if you have moisture in the soil, clays will absorb it and expand. Either way, it causes issues for your foundation.
You'll want a trusted foundation repair professional to come out and do a foundation inspection. Dalinghaus Construction provides quality foundation repair solutions to help prevent your home from enduring additional foundation-related damages.
How does the foundation repair process go in
Paradise Valley, AZ

?
We don't make this process difficult for you, especially when we are so transparent at every step.
What you'll need to do first is schedule a foundation inspection by going online or calling Dalinghaus Construction at (877)360-9277. The inspection is free of charge unless the property you want looked at is on the market. Real estate foundation inspections will be $1,000, which is credited toward your foundation repair.
One of our Project Design Specialists will go to your property on the scheduled day to conduct a 60-90 minute foundation inspection. When we say foundation inspection, we also mean we will check out your crawlspace and retaining wall. They create a scaled drawing of your property with floor elevation measurements to find the area most affected by foundation issues.
You'll then receive a repair plan the day of or after your foundation inspection. This includes a scaled CAD drawing, a full report on what was found, and the recommended foundation repair plan best fit for your needs.
If you agree to proceed with your foundation repair, your project will be scheduled and finally happen, making foundation, crawlspace, and hillside issues a thing of the past.
Methods used for foundation and crawlspace repair
When your home is dealing with foundation settlement, there are two common foundation repair methods Dalinghaus Construction uses: galvanized steel Push pier and Helical pier underpinning systems.
Both of them serve the same purpose in foundation stabilization. They also provide the bonus of foundation leveling if you choose to go that route, which involves lifting the area of your home or business affected by foundation settlement up to maximum practical recovery.
While they serve the same purpose, they have variations in installation. For instance, Push piers are galvanized steel tubes that are hydraulically driven into the ground using the weight of your building until reaching competent soil or bedrock. Helical piers have helices at the base that allow them to be driven into the ground like a screw separate from the building until reaching competent soil or the recommended torque. They're used when your home or business is too light for Push piers to be effective.
Whether you're dealing with soil erosion or after lifting your residential or commercial building with a slab-on-grade foundation, there are inevitably voids in the soil that need to be filled. Deep injection with Polyurethane foam is super effective at void fill, soil densification, providing additional stability to your property, and can even be used for releveling under the best conditions. Polyurethane is rapidly expansive, cures in 15 minutes, can be as hard as concrete, is very light, and is environmentally friendly.
Foundation cracks can be repaired in a couple of ways. The first is gravity-feeding a glue-like resin called Epoxy to fill in the cracks and drying to act like industrialized gorilla glue. The second method is using Carbon Fiber stitching, which applies small bits of carbon fiber over cracks to provide strength and prevent water from sifting in.
When you have to deal with sagging floors for your raised foundation home, your Crawlspace repair will happen in two ways. Wood like your girder beams will be replaced by a production team if it's deteriorated. They will go in, shore up your crawlspace, and replace the old wood to have your floor feel normal again. The other thing that can happen is a production team will come in to install crawlspace jacks in place of failing posts and pads.
Sometimes a mix of both of these things will happen.
How does hillside stabilization protect my Paradise Valley, AZ, property?
There are a few effective ways to do hillside stabilization. When your retaining wall is failing due to hydrostatic pressure, weep holes will be put in so moisture can escape. To reinforce your wall to combat laterally moving soil, Helical tiebacks are put into the soil and anchored to your retaining wall. They're similar to helical piers, except Helical tiebacks are installed at a more horizontal angle until reaching competent soil or the recommended torque.
Reasons to have foundation repair in
Paradise Valley, AZ

?
Foundation issues will have noticeable cosmetic damage that doesn't look good for the interior and exterior of your property. Foundation repair will prevent the damage from coming back because of occurring foundation issues.
Though this doesn't happen often, the cosmetic damage can "upgrade" to become structural. That's something you don't want. It doesn't make you feel safe on your property and puts you at risk of being red-tagged.
Foundation issues will get worse over time if you decide to do nothing. Sure, you can cover up the cosmetic issues, but they'll eventually come back when you don't go through with foundation repair.
You may not notice it now, but your subconscious knows your day-to-day is being affected, especially when doors and windows feel sticky as you try to open and close them. The frames will be out of square as your foundation settles more. You can address this issue permanently after you receive foundation repair.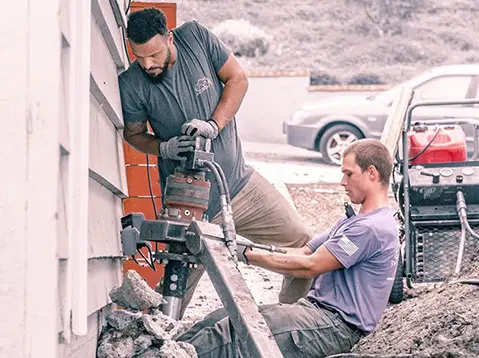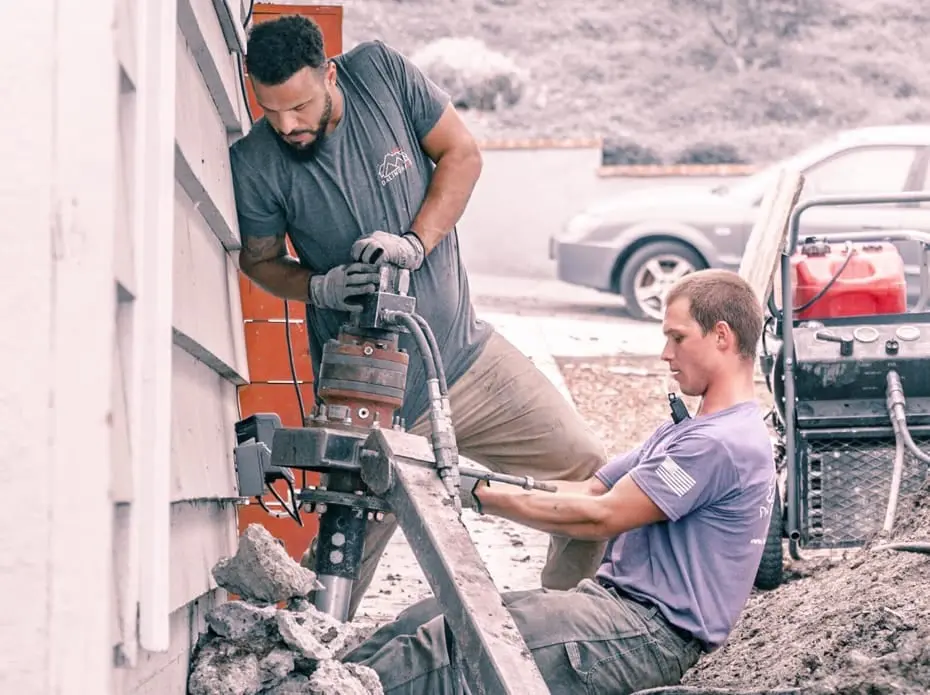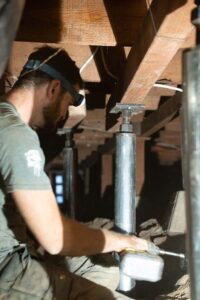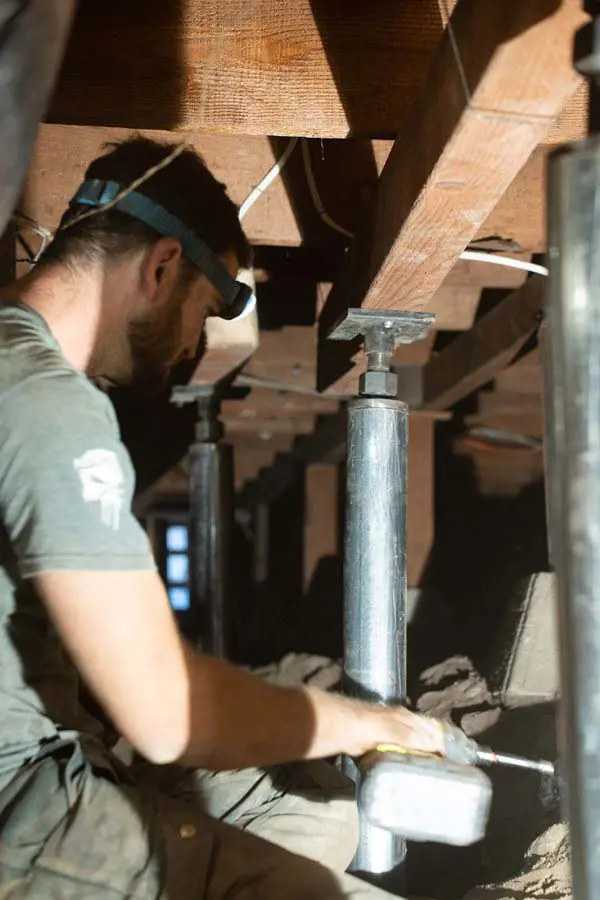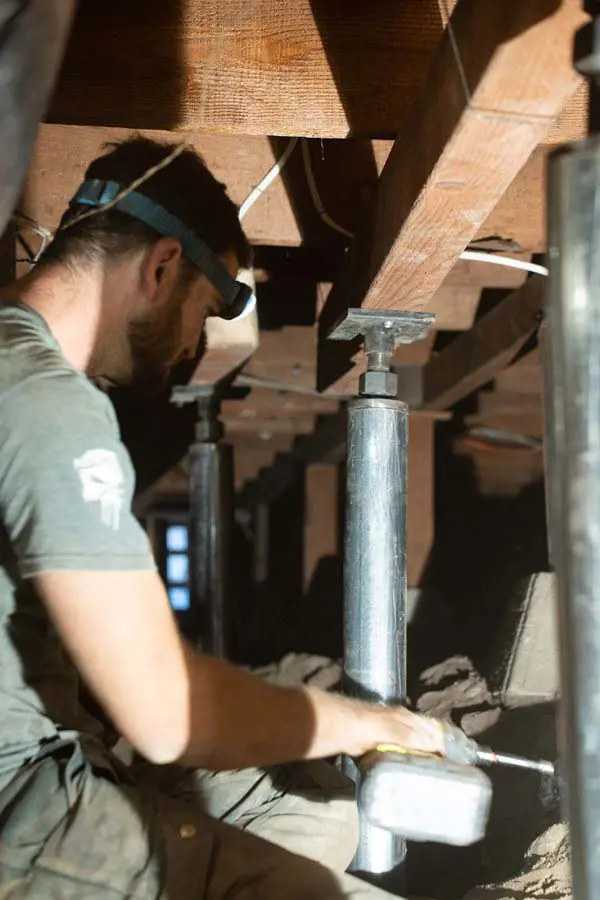 If you plan to sell your property, the value will go down so long as you have foundation issues, especially when they need to be legally disclosed. You're likely to limit yourself to Cash Buyers, who can negotiate the price down by 30% of its value.
Feeling like you're about to sink into your home is never a good feeling. That's why you want to go through with Crawlspace repair to have your floors feel normal again. And to make sure your floor won't become damaged further.
Keep the soil where it's at. Sometimes lateral moving soil can exacerbate the rate of damage your home or business is enduring. That's why it's imperative to have hillside stabilization
Foundation repair, hillside stabilization, and crawlspace repair make sense if you want to ensure the longevity of your property and keep your largest investment in life stabilized. Plus, you have a far likelier chance to keep your property at its full value after foundation repair.
Next? Schedule your foundation inspection
You want to make sure the integrity of your property is okay and that the damages aren't an eyesore. Foundation repair will ensure the stability of your property and maintain its full value.
If you're in Paradise Valley, AZ, make sure you're having these issues looked at, especially if you have no idea what's happening. That's why professionals like Dalinghaus Construction are here to help you out.
To schedule an appointment, you can go online or call (877)360-9277.