There are many things to appreciate about living in Paradise Valley, AZ. Not only are the homes luxurious, but there is also easy access to shopping and entertainment. And, if you are a golfer, you will love being this close to some of the top courses in the country.
Despite the quality lifestyle available in Paradise Valley, there is also a common problem experienced among the residents. It involves the soil under the home, which is largely made up of expansive clay and can allow a home's foundation to settle and sink.
Educating yourself about this problem is the best thing you can do to be prepared for it. That is why we are sharing the signs of foundation problems and the options we make available to correct the issue below.
When foundation problems occur, you can count on Dalinghaus Construction to get your home back on track again. We have been helping people in Arizona and California with these issues for years and we know how to get the job done.
Common Foundation Problems In
Paradise Valley, AZ
When we are sick, we usually know it because of the symptoms. The same is true of our homes. When problems with the foundation occur, the symptoms often alert you to the issue and allow you to take measures to correct it.
Gaps in Doors and Windows:
There is a lot of stress on the foundation when it is shifting. This creates torque, which can be transferred to the rest of the home. It often shows in gaps around the windows and doors.
Most homes with foundation problems will sink at different rates, known as differential settlement. This causes the floors to drop at different rates as well. Uneven flooring is a common sign of foundation problems.
The chimney is heavier than most people realize. It is also resting on a part of the foundation that is not well supported. As foundation problems occur, they can cause the chimney to lean, crack, or even separate from the main structure of the home.
Decaying Wood in the Crawlspace:
Moisture is a big part of foundation problems in Paradise Valley. Not only does it put pressure on the foundation, but it can also build up in the crawlspace and eventually, cause the wood to rot. Since most people don't access the crawlspace regularly, the issue may be advanced before it is discovered.
A shifting and sinking foundation can put pressure on all parts of the home, including the ceilings. If you see cracks in the ceiling that are more than 1/4 inch or are expanding, it's time to call Dalinghaus Construction for a free inspection.
Damaged Windows and Doors:
The windows and doors in our home are often the first to show signs of a foundation problem. They can begin sticking as a first symptom but as the problem progresses, it can cause windows to break and doors to go crooked in the frame.
Cracked Walls and Floors:
It is common for walls to crack under the pressure of a failing foundation. The cracks tend to expand and they may take on a stair-step appearance or originate at a door or window frame. Likewise, cracks in the slab can also transfer to the floor and cause it to crack.
Stair Step Cracks in Brick and Masonry:
Not all cracks in brick and masonry are created equally, although none are desired. If you notice cracking in a stair-step pattern, typically originating from the corner of the foundation, it's time to call Dalinghaus Construction.
Foundation Repair Services Offered In
Paradise Valley, AZ
All foundation problems are undesirable but most are able to be corrected by applying the proper technique. Dalinghaus Construction has been helping homeowners with foundation problems for decades and we know what to do to get your home stabilized and back in shape.
Cracks in the foundation can lead to bigger problems, including moisture intrusion or allowing pests inside. Some cracks indicate a larger problem but others can be repaired using techniques, such as epoxy injections, gravity-fed injections, and carbon fiber stitching.
You may notice that your concrete slab is no longer level or it may crack as it settles. In either case, it can often be fixed with a deep injection of polyurethane foam. Although it is lightweight, it can support the slab and much more. Polyurethane foam can sometimes lift a slab a couple of inches.
We don't often give the crawlspace much thought until problems occur. Dalinghaus Construction can remedy crawlspace issues, by replacing pads and posts, installing crawlspace jacks, and with seismic retrofitting. We offer free crawlspace inspections as part of our foundation inspection package.
Full or partial foundation replacement takes place more often than most people realize. It is usually applied when foundation failure is advanced and the existing foundation will not support the structure. If you need this work done, Dalinghaus Construction is the right company to do it.
There are times when the soil under the home is no longer adequately supporting the foundation. This can often be remedied with underpinning. Steel pins or helical piers are driven into the Earth until they reach stable soil or bedrock. They can then be attached to the foundation to bring stability and even raise the foundation to an acceptable level.
Foundation problems are just as common with commercial buildings. The process of repairing a commercial foundation is similar to what is applied to a residential foundation. You can count on Dalinghaus Construction to care for all of the needs of your commercial foundation.
Free Foundation Repair Inspection and Estimate in
Paradise Valley, AZ
Are you seeing signs that your foundation is sinking? Has it been a while since you've had your foundation inspected?
It's time to contact Dalinghaus Construction!
We offer free foundation repair inspection and estimate services to residents of Paradise Valley and throughout the surrounding area. These services are available and all you have to do is fill out our online form to request your own inspection.
We are proud to offer comprehensive foundation inspections and we will never pressure you to have any work done. Our specialists will provide you with a detailed report and our recommendations. It's up to you to take the next step.
The Counties
We Serve

In Southern California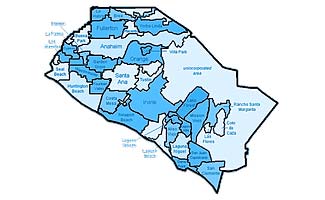 Learn more about foundation repair in your city!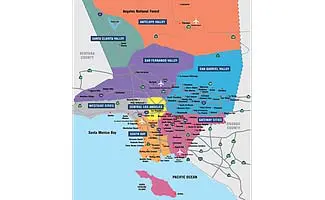 Learn more about foundation repair in your LA city!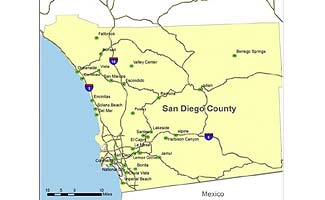 San Diego is known for its sandy, clay soils.  Learn more about your city!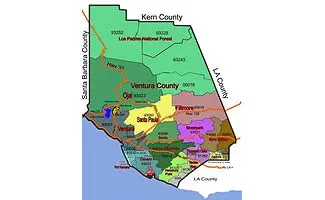 Learn more about foundation repair in Ventura County!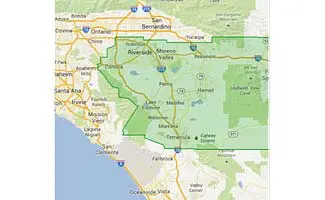 Do you live in Riverside County?  Learn more about foundation repair in your city!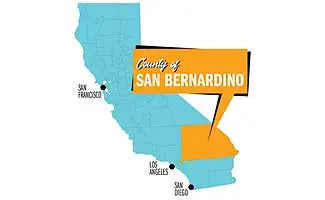 Learn more about foundation repair in the cities within San Bernardino County!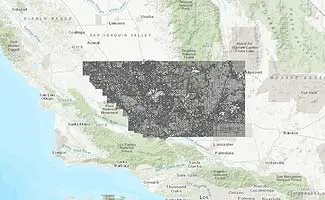 Learn more about foundation repair for the cities in Kern County!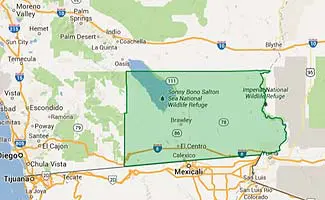 Do you live in Imperial County?  Learn more about foundation repair in your city!